Courses And Programs
Canadian Postgraduate Programs & Admissions For Pakistani students
PROCESS FOR APPLYING TO CANADIAN POSTGRADUATE PROGRAMS
FOR PAKISTANI STUDENTS
Have you completed your bachelor's and looking to continue your Master's degree or specializations abroad? If so, then Canada is one of the best choices for you.
Homing some of the highest-ranked universities in the world, Canada offers a plethora of postgraduate courses for Pakistani students. Every year, many students from Pakistan apply to Canada and continue their studies at some of the top institutes around the globe.
Today, We at Edify Group of Companies bring you a detailed breakdown of what are the requirements of applying to Canadian universities for postgraduate degrees, the benefits, and the cost & student visa of Canada from Pakistan.
To begin with, the first step should always be "researching". You should be aware of the programs that different universities offer in Canada and what you desire for your future.
It is a smart move to begin researching on your own or come in direct contact with a professional educational consultant, such as Edify Group of Companies, to get an in-depth knowledge of the best universities and the courses best suited for you.
Usually, students begin their research a couple of years before beginning their Postgraduate degree in Canada.


Do you want to apply in Canada? Click Here
Canada is a bilingual country, meaning that it offers courses both in the English language and French language. The common choice for Pakistani students is English language courses.
To enroll in postgraduate courses offered in English in Canada, you would require proof of English proficiency. Students have the choice to give various English language exams, such as the IELTS,TOEFL, or PTE tests.
However, each university may have its own requirement and may recognize only a specific test. For example, a university may only recognize IELTS and not TOEFL whereas another university may accept both IELTS and PTE but not TOEFL.
Therefore, it is important to be aware of the universities' requirements for English proficiency tests.
On the other hand, if you are interested in pursuing a postgraduate degree in the French language, you would not have to give any English language proficiency tests.
Although, you would be required to prove your proficiency in the French language. There are specialized tests available for the French language, such as the Test d'Evaluation du Français (TEF) or the Test De Connaissance du Français
Because you are applying for a postgraduate degree, you would also need to give a standardized postgraduate test. There are different types of postgraduate tests for Pakistani students in Canada.

POSTGRADUATE STANDARDIZED TESTS FOR CANADA
Graduate Records Examinations (GRE)
The GRE test comes in two types:
General GRE
GRE Subject Test
These tests are available to be taken at a specified test center or online at home.
The general test is usually taken by most Pakistani students and it consists of 3 parts. Each part has different questions and tasks, designed to test the following skills:
Verbal Reasoning
Quantitative Reasoning
Analytical writing skills
Each section affects the later sections, meaning that the test is adaptive. So the later sections would be formulated by considering how you performed in the previous sections.
Further, the GRE subject tests are for students who want to continue their studies in a specific discipline, such as:
Physics
Chemistry
Mathematics
To know more about GRE, Click Here
The tests are made up of questions from different parts of the abovementioned subjects.
2. GMAT Test
The GMAT test is available for students pursuing their Master's in Business Administration (MBA). While some business schools in Canada do accept GRE scores, the GMAT is a better-suited test for people who want to pursue their professional careers in the business world.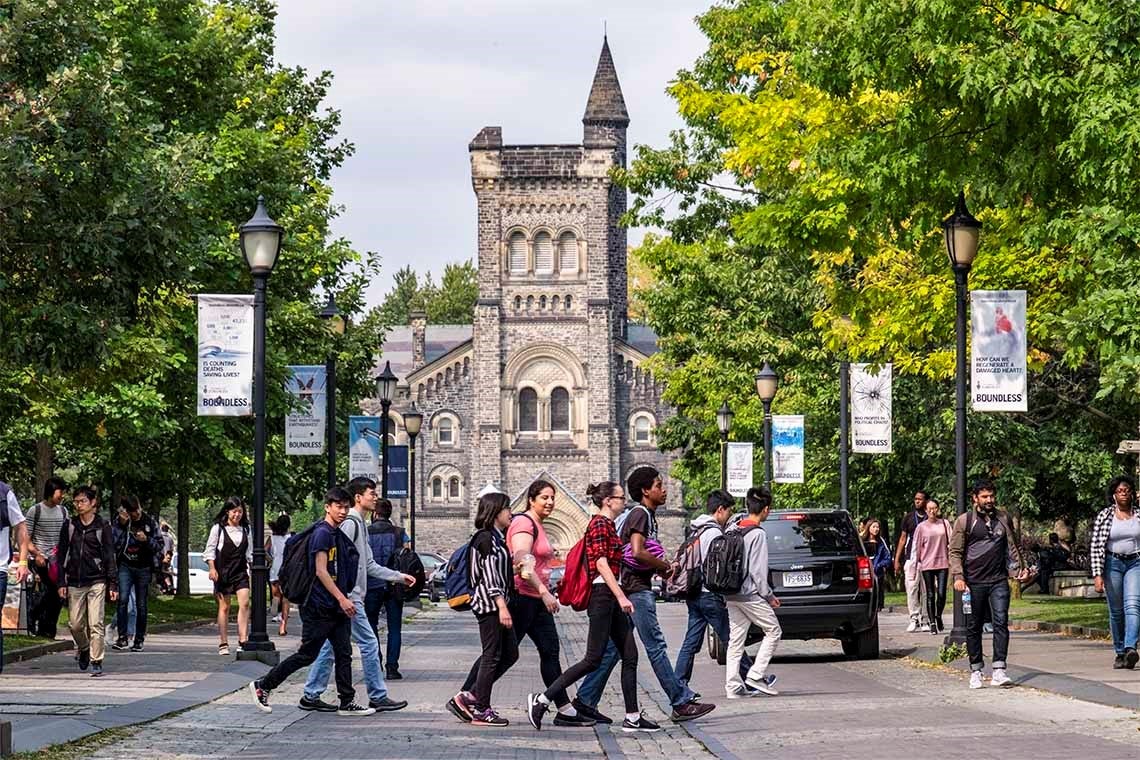 ASSEMBLING YOUR APPLICATION
After successfully passing the postgraduate standardized test, this is your time to collect and organize all the documents that are crucial for your application. Start by collecting the following documents:
Educational documents and their attested copies
Any extra qualifications and documents
Your English proficiency test scores (IELTS, TOEFL, PTE)
Standardized Test scores (GMAT, GRE)
Once these documents are complete, you should move on to the next step.
Assemble all of your previous work experience proof
Your employment records
Reasoning documents of any gap years (IF ANY)
Reference letters from Employer(s)
Reference letters from previous professor(s)
These are the complete requirements for submitting your application. With about a year left before you start your postgraduate degree in Canada, you should be ready to submit your application. Contact your educational consultant and submit your application.
If you are not working with an educational consultant or failing to find a competent one, we are here at your disposal.
Edify group of companies is the best educational consultant in Pakistan for Canadian postgraduate admissions. We have a vast portfolio of successful cases where students have left Pakistan to pursue their higher education in Canada through our support and professional services.
Feel free to contact us for the processing of your application or for any queries.
Do you know that Edify Group is the best PTE academy/institute in Faisalabad, Multan & Lahore.
GETTING THE CANDIAN STUDY PERMIT/STUDENT VISA
Once your application is submitted, you would receive the acceptance letters in 8-12 weeks.
The delay is the reason why we advise students to start working on their applications beforehand so that when the time comes for submission of the application, there is no rush.
An offer of acceptance is vital for your Canadian study permit, otherwise, the embassy does not accept your visa request.
Therefore, applying as early as possible is the safest way to secure your admission to a Canadian university.
FINAL STEPS
Congratulations! You have successfully completed the application process and got your Canadian study visa. This is a major milestone achieved.
Now all that is left to do is conduct thorough research about the surroundings of your university, where you want to live, what part-time jobs would you be willing to do, and most importantly, what tourist attractions are nearby!
This would make your stay in Canada worth the hassle you went through to gain the student visa.
We hope that this article helped you understand your options for a postgraduate visa in Canada and helped you gain valuable knowledge.
We at Edify Group of Companies are dedicated to helping our students and reader and we are available around the clock. Just contact us through one of our social media handles for a prompt reply.
Edify group of companies is the best educational consultant in Pakistan.
Sign up for our news alerts!
Did you enjoy this article? Then Don't miss the next one!
Recent Posts