Education
GRE Test Fees in Pakistan 2023
What is GRE?
The Graduate Record Examination (GRE) is a systematic exam used to assess applicants' abilities and knowledge for graduate programs in a variety of professions.
Universities and colleges utilize the test, which assesses verbal reasoning, numeric reasoning, critical thinking, and analytical writing abilities, extensively to evaluate candidates for their graduate programs.

Why is GRE important?
The GRE is a crucial component of the graduate school admissions process because it gives admissions committees a uniform means to assess candidates from various backgrounds and academic specialties.
Your chances of being accepted into the graduate program of your choice can be increased, and a high GRE score can also help you become eligible for scholarships and other types of financial aid.
Some businesses and professional organizations also utilize the GRE to assess job applicants, particularly for occupations that need highly developed analytical and critical thinking abilities.
GRE fee test in Pakistan
The cost of the GRE test in Pakistan, as of the current updated knowledge is about $205. Payments may only be made in Pakistani rupees. The most recent information about GRE test costs in Pakistan may be found on the ETS website, along with instructions on how to sign up for the exam and other crucial information.
How to register for a GRE test in Pakistan?
Create an ETS account: Create an account by going to the Educational Testing Service (ETS) official website. Your name, address, phone number, and email address are among the details that must be provided.
Select the type of the test: Select whether you wish to take the General Test or a Subject Test for the GRE. The Subject Test assesses knowledge in a particular area, whereas the General Test evaluates verbal thinking, numeric reasoning, and analytical writing abilities.

Choose your favorable test center: On the ETS website, pick a testing facility in Pakistan from the list of accessible sites. Based on your preferences and the availability of test dates, you can select a center.
Choose a test date: Decide on a test day that is convenient for you. Make sure the date you choose allows you adequate time to study for the exam.
Pay the test fee: After deciding on a test day and location, you must pay the test cost with a credit/debit card or another form of payment. The cost of the GRE test in Pakistan, as of my knowledge cutoff date of September 2021, was $205 USD.
After paying the test cost, ETS will send you a confirmation email with information on the test day, time, and location. Make careful to verify the email's details a second time to make sure it is correct.
Overall, Pakistan's GRE registration procedure is simple and may be finished online via the ETS website. You may get help from the ETS customer service team if you run into any problems or have inquiries concerning the registration procedure.
Does Pakistani Students need to give GRE before applying to universities in Australia?
Before completing your application, it could be a great idea to take the GRE if you intend to apply to a grad school in Australia. While the GRE is not needed for all graduate programs in Australia, many institutions and colleges do, especially for overseas candidates, because of certain fields of study.
By taking the GRE prior to completing your application, you may increase your chances of getting accepted into the school of your choice and set yourself apart from other candidates. Your intellectual aptitude and potential for success in graduate school might be shown by a high GRE score.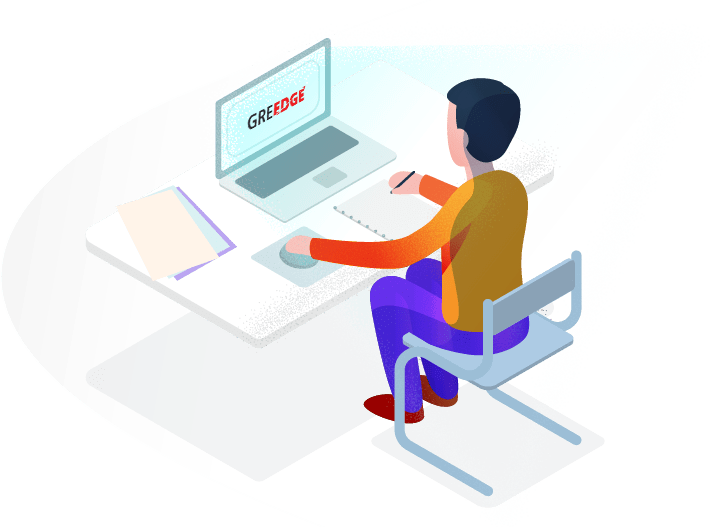 Conclusion
For people looking to enroll in graduate schools in a range of disciplines, such as finance, law, medicine, and engineering, the GRE is a crucial step. You may distinguish yourself from those other applicants and raise your chances of getting admitted into the school of your choice by performing well on the GRE.
Even if the GRE exam cost in Pakistan is not little, it is good to invest in your future since it may open doors that are otherwise out of reach.
To know more about GRE you can contact Edify Group of Companies, our counselors can guide you the best about GRE and it's importance and they will also provide you with the list of universities that accept GRE and the list of universities which don't accept GRE in Australia.
Sign up for our news alerts!
Did you enjoy this article? Then Don't miss the next one!
Recent Posts