English Test
Pearson Test of English - PTE
Pearson Test of English
PTE Academic is an Academic English test made specifically for students who wish to take admissions into universities abroad. Pakistani students apply to universities abroad for their higher education, be it undergraduate degrees or postgraduate degrees.
Given that Pakistani students are non-native English speakers, international universities have a standard requirement for students to prove their English language skills as part of their application. PTE, also known as the Pearson Test of English is a computer-based exam that is designed to test various abilities of the applicant, such as speaking, writing, and listening.
While the PTE test is a standard requirement for numerous international universities, especially in English-speaking countries, this test is also required if one is seeking to immigrate to the UK, Australia, or New Zealand. Pakistani applicants can take the PTE test in various centers spread across the country.

HOW TO APPLY FOR A PTE TEST:
Students from Pakistan can easily apply for the PTE test through the official Pearson online portal. While signing up for the test, candidates are required to log in to PTE Official Website and create their accounts.
This is a crucial step as this account would later on display your results, test dates, test center location, and other relevant information. The candidates will then see a "Book Now" pop-up button on their screens which is to be clicked.
Afterward, different test dates in different cities would be displayed and candidates can choose the date that is most suitable for them.
The easiest way to apply for PTE test in Pakistan is through authorized Pearson agents. The best authorized Pearson agent in Pakistan is edify group of companies. With offices in Lahore, Multan, and Faisalabad, Edify Group is the best PTE consultant in Pakistan.
FEES:
The PTE test in Pakistan has a standard fee of $205. This can be paid online through credit or debit cards.
After the selection of your desired test date, the due date would be provided to the candidate by which the fee is to be paid. However, in case of late payment, the fee increases to $256.
DOCUMENTATION REQUIRED:
Generally, a valid ID is required to be presented while signing up and appearing for the PTE test. Pakistani students can show their National ID cards or their Passports.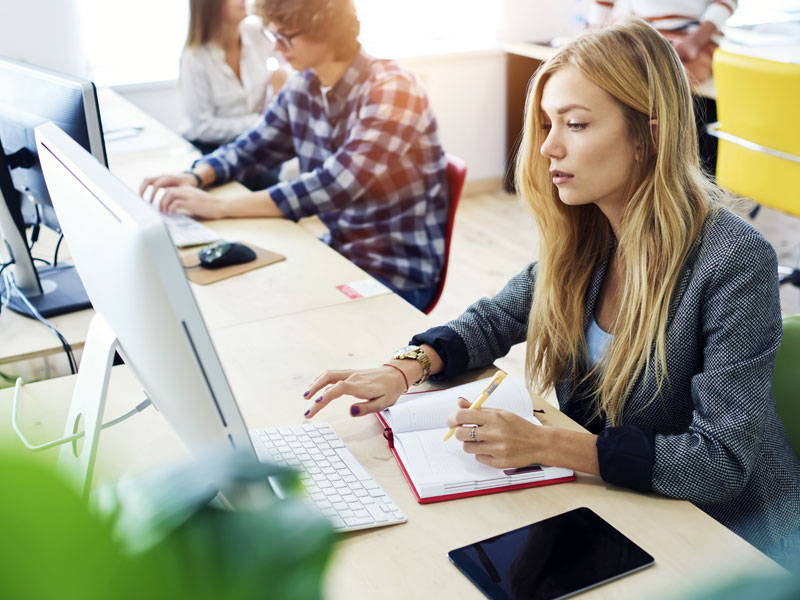 TEST PATTERN:
The PTE academic test in Pakistan consists of three parts. The classification and details of each part are as follows:
Speaking and writing:
The speaking and writing part of the PTE academic test is designed to test the candidate's ability of written and spoken academic English. This part generally includes a verbal introduction of the candidate, reading scriptures aloud, describing various images or videos in English language, and similar tasks.
Furthermore, the candidates will be provided with a task of answering different short questions from a paragraph and writing a brief essay. The duration of Part 1 is usually 77-93 minutes.
Reading:
In the second part, the candidates appearing in the test would be required to read a provided scripture and answer questions from it. These questions are in the form of "fill in the blanks", "Multiple choice", and re-ordering paragraphs. The duration of Part 2 is between 30-40 minutes.
Listening:
Part 3 is a slightly tricky one since it requires great listening skills. Candidates are provided with headphones and an audio recording is played. Afterward, the candidates are required to answer various questions from the recording from memory.
These questions are similar to part 2 and include fill-in-the-blanks, multiple choice, selecting missing words, highlighting incorrect words, and similar tasks. It is imperative to listen to the audio recording closely because it is usually played only once or twice.
IELTS VS PTE:
While IELTS and PTE test are very similar in nature, they are fairly different in reality. One of the major differences between the two is that while the IELTS test is completely written and paper based, the PTE test is taken only online. Furthermore, PTE test is shorter than IELTS and is completed within 2 hours, as compared to the 2 hours 45 minutes of the IELTS test. Another great advantage of PTE is that the speaking section is also online and can be taken on the same day. Whereas for IELTS, the speaking section has to be face-to-face with a certified examiner and is usually scheduled a week later than the written test.
TYPES OF PTE TESTS:
There are two types of PTE test available:
1) PTE General
2) PTE Academic
The PTE general test is not an English proficiency test. It is just used as an awarding certification for English language achievements and majorly used for immigration purposes, therefore this test is not suitable for Pakistani students willing to go abroad for studies.
The PTE Academic test is a more professional and rigorous test which is required by universities abroad as proof of English language proficiency. This exam is similar to IELTS and follows a similar pattern with some distinctions which we discussed before.
FREQUENTLY ASKED QUESTIONS:
Is PTE easier than IELTS/TOEFL?
For some students, PTE might be the easier choice since it only comprises 3 parts and the duration of the whole test is between 2-3 hours only. PTE course is also said to be easier than IELTS or TOEFL.
When are the results released of the PTE test in Pakistan?
Since the test is completely online, the results are released altogether all over the world. One of the biggest advantages of the PTE Academic test is its results are released usually within 48 hours only.
Sign up for our news alerts!
Did you enjoy this article? Then Don't miss the next one!
Recent Posts