English Test
Test of English as a Foreign Language - TOEFL
Test of English as a Foreign Language
Every year, a vast majority of students from Pakistan aim to visit and settle abroad for higher education in English-speaking countries, such as the USA, UK, Canada, and so on. However, the universities in these countries have strict criteria for international students since they're not native English speakers.
To overcome this, various tests are available for Pakistani students to appear in, giving them the chance to showcase their English language skills and be eligible for international universities.
Out of a plethora of tests, one of the most commonly suggested tests is the TOEFL. Test of English as a foreign language, (A.K.A., TOEFL) is a standardized test that has various parts and sections. This test is designed in such a manner as to test both the spoken and written English language skills of the candidates.
While it is clear that having a good grip on the English language is a necessity for universities in English-speaking countries, one of the most commonly asked questions by the students is why is it necessary even after studying English as part of their school course? The answer is quite simple.
TOEFL is an exam that focuses solely on the use of academic English. TOEFL exams enable students to prepare for and incorporate flamboyant academic vocabulary into their submissions. This is merely a way to show off one's English language skills to the university and make their applications stand out.
International students applying to under-grad or post-grad schools in English-speaking countries are considered to be at a disadvantage because of the language barrier, however, TOEFL exams are the perfect way to compensate for this hindrance.

COUNTRIES RECOGNISING TOEFL:
Some of the most common countries where Pakistani students apply are:
Canada
United Kingdom
United States of America
New Zealand
Germany
All of these countries accept TOEFL exams. In fact, there are above 9000 universities across 130 countries that recognize TOEFL tests, and in a majority of educational institutes abroad, TOEFL exams are necessary. While preparing their application, the students can check their respective universities about their TOEFL requirements.
These would generally include the minimum score required, how old can the results of the tests be, whether the university accepts online or handwritten TOEFL tests, and subsequent information.
What is good TOEFL score?
MINIMUM SCORE:
The TOEFL test is divided into 4 sections with each section having a maximum of 30 marks. This amounts to 120 marks altogether for the whole exam. Many students are often confused as to what would be considered a good TOEFL score. Usually, the universities clearly mention their minimum score requirements.
Therefore, any student who is appearing in a TOEFL exam should be aware of the minimum score requirements of their desired universities. However, the TOEFL exam solely is not good enough to focus upon.
While TOEFL is an important part of the application, what really matters is the rest of the application which would generally include an essay, SAT scores, or ACT scores.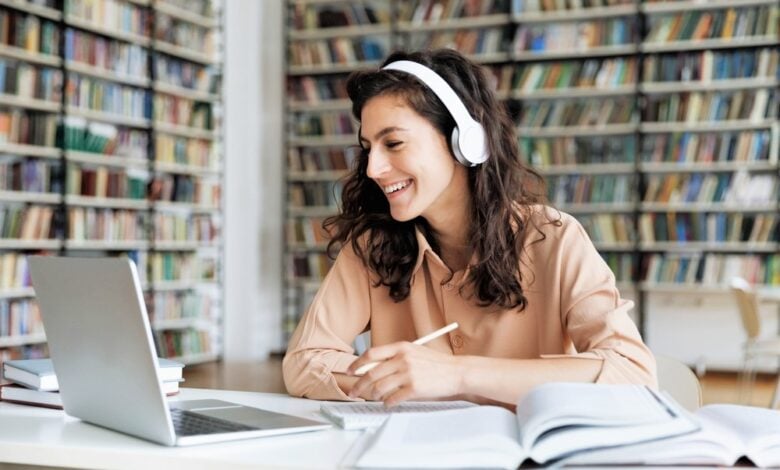 WHEN CAN I TAKE A TOEFL TEST:
TOEFL tests are held all across Pakistan in various centers. The test dates can be easily found through online mediums and the whole process for signing up and paying the fees is online. Usually, there are about 60 TOEFL exams held throughout the year and candidates can appear in the exams as many times as they want.
However, one important rule to mention here is that if a candidate wishes to re-appear for a TOEFL exam, he or she should not have appeared in the same exam at least 12 days prior. The tests are held completely online through computers in examination centers.
COST OF TOEFL EXAM:
Each TOEFL exam costs around $195. Pakistani students are required to pay the equivalent amount in Pakistani Rupees (PKR). The payments are usually made through online channels.
HOW TO PREPARE FOR THE TEST:
There are many academic institutions that are offering preparation classes for TOEFL exams. Alongside these academies, several online platforms have also emerged in previous years, making it easier for students who cannot visit academies physically.
Since the course of the TOEFL test is fairly straightforward, online platforms are very effective since they offer more flexible timings and are also cost-effective. Some of the popular academies for TOEFL preparations in Pakistan are:
Edify is the best TOEFL consultant in Pakistan. With offices in Lahore, Multan, and Faisalabad, Edify consultants are the top choice of TOEFL consultants in Pakistan.
Along with these, one of the most credible online sources for TOEFL preparation in Pakistan is Udemy.com. Udemy offers a vast array of English test preparation courses with flexible timings and well-comprehended lectures.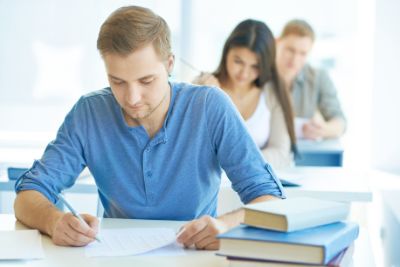 EXAM PATTERN:
The TOEFL exams are divided into four separate sections. The sections are:
1) Reading: This section comprises 3–4 written passages and has around 12–14 questions per passage. All of the questions are multiple-choice questions (MCQs).
2) Listening: Similar to Section 1, this section also has only MCQs. Each session includes 4-6 lectures, and the candidates are supposed to answer six questions for each lecture. Furthermore, there are around 2–3 recorded conversations, and these are paired with 5 questions each.
3) Speaking: The speaking sections test the candidate's ability to communicate in the English language. Each candidate is given six speaking tasks where they have to talk briefly about the given topic or answer questions verbally.
4) Writing: The writing section consists of two tasks, where one is usually a summary writing task, followed by an argumentative essay question.
FAQs:
Is TOEFL better than IELTS?
TOEFL and IELTS are both English language exams and usually, both are accepted by institutions abroad. Some universities may have a specific preference as to what test they accept so it is advised to check which tests are acceptable to the university one is applying to.
What is the validity of my TOEFL score?
TOEFL scores are valid for 2 years after the release of the candidate's scores.
Thank you for reading our article today on TOFEL if you want to read more about different language test you can read It on our website. Edify Group of Companies is a best IELTS trainer in Pakistan and we have our branches in Lahore, Multan and Faisalabad.
Sign up for our news alerts!
Did you enjoy this article? Then Don't miss the next one!
Recent Posts