Universities
How to apply in canada for undergraduate students - step by step guideline
HOW TO APPLY FOR CANDIAN UNDERGRADUATE PROGRAMS
FOR INTERNATIONAL STUDENTS
Every year, a massive number of students from Pakistan anticipate going to Canada to continue their higher studies. Most of these students seek undergraduate programs from various universities.
Today, Edify Group of Companies brings you a thorough guide to the step-by-step procedure for applying to Canadian universities and successfully securing admission & student visa of Canada from Pakistan.
To begin, one of the earliest mistakes that many students make is not conducting deep research about Canada, potential universities, the program they want to enroll in, the costs, and the documentary requirements to be fulfilled.
Early research would act as your best friend later on when you are at the stage of fulfilling the application forms.
It is imperative for the students to know the ins and outs of their desired universities and programs, as it would, later on, enable them to fulfill their application in a more professional fashion.
It is recommended to start searching and gathering information regarding your desired programs and universities around 20-24 months before your program begins.
For Pakistani students willing to go to Canada, this would mean that they should start gathering information once they have completed their Intermediate, A/AS Levels, IGCSE or O-levels.
While online research is a great tool and can help you ascertain what to expect in the future, nothing beats personal experience.
We at Edify group always advise our students and readers to communicate with friends and family who have lived in Canada or studied in Canada. This would help students gain insight into what life looks like once they have landed in Canada.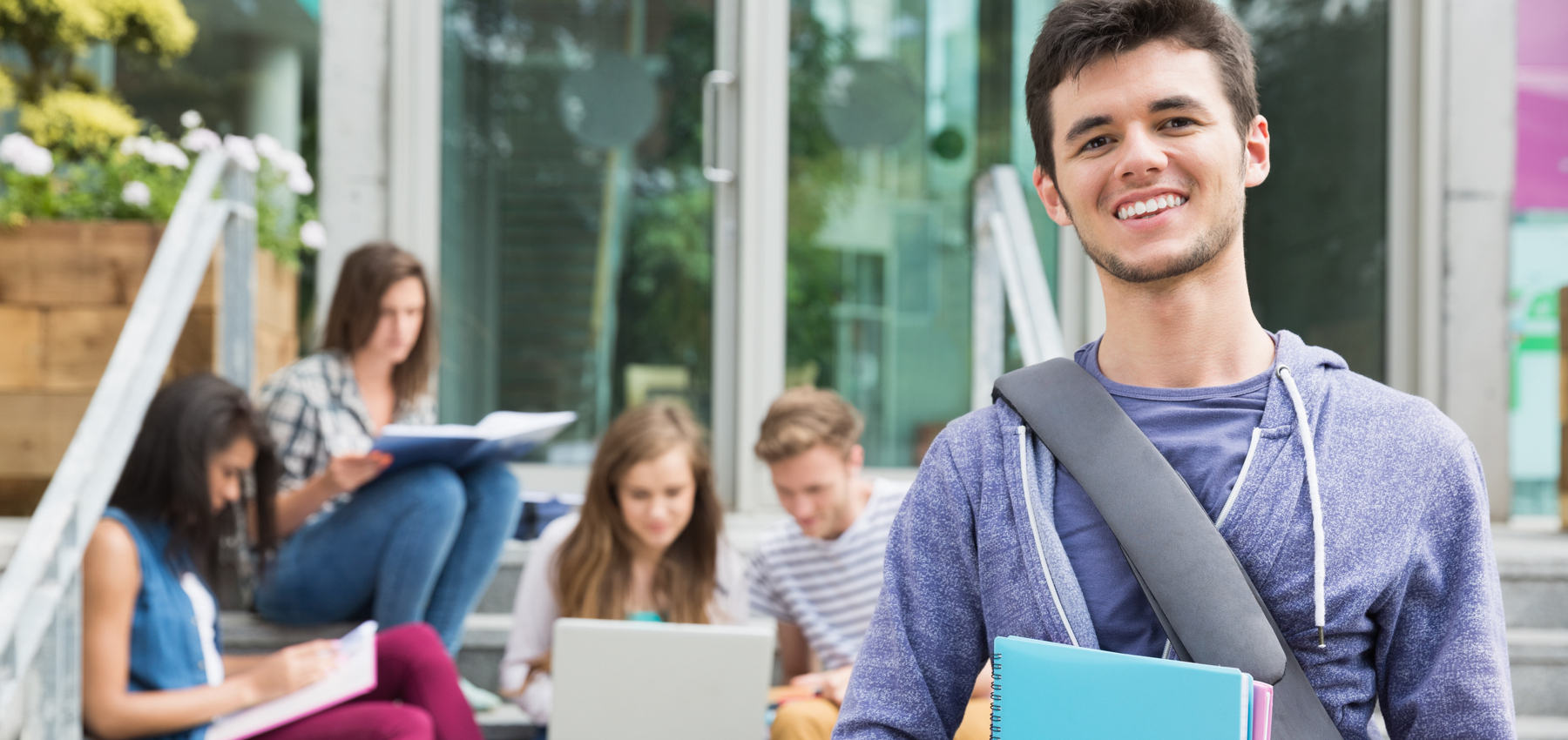 ORGANIZING YOUR APPLICATION:
This is one of the most important tips that we are providing you today. Students must always remember to assemble and organize their documents.
An organized file of documents helps a great deal as it saves time on the day of submitting the application. Students should have the following documents handy around 10-12 months before submitting the application:
Certified copies of academic transcripts. This includes all of your Matriculation, FSc, O-levels, and A-levels results. If you have taken other secondary courses, you should also obtain their certified copies.
Assemble a portfolio of previous work experience. This would include your letter of appointment, a certificate of internship, or other supporting documents that prove your previous experience in a professional field.
In case you have any gap years between your studies, attach documents that would give reasons for this gap. These documents may include pay slips, statements, or employer references.
Keep a photocopy of your passport. In most cases, only the first page of the passport is required.
Keep working on your Statement of purpose (SOP). This essay plays a vital role in securing admission to some of the top universities in Canada for Pakistani students.
Read our blog on: How to write Statement of purpose (SOP) for Canada.
Keep an eye out for the specific requirements for your desired program. Each program may have different documentary requirements.
APPLICATION DEADLINES:
When researching your dream university in Canada, keep an eye out for checking their application deadlines.
You do not want to miss out on your chance of studying at a prestigious international university abroad just because you were not aware of the application deadlines.
In Canada, there are usually three intakes every year:
Fall Intake: The fall semesters start every September. The deadlines for applications usually fall between January and March.
Summer Intake: Once again, for summer intakes, the deadlines are between January and March, same as the fall intake. However, the semesters for summer intakes start in May.
Winter: Students willing to go into the Winter intake can submit their applications between September and November, with the semesters starting in January.
While these are the regular intakes, some institutions also offer Rolling Intake Sessions. The rolling intakes are usually where classes start every other month. Some other schools also offer 'rolling admissions' where students can apply and their admissions would be processed as received.
At this point, you should be ready to start applying to universities in Canada. Send out your applications and wait for their replies. Usually, the replies would take some time.
However, it plays to your benefit as you can start applying for immigration documents while awaiting the replies from universities.
Usually, a couple of months after the deadline is closed, students receive their offer letters from universities. This is an important document and is to be attached with the immigration documents to get a Canadian Study permit.
Do you want to apply in the Canada? Click Here
TIMELINES FOR STUDY PERMITS:
Usually, a few months go by for the processing of the study permit. In early 2022, the Canadian Government gave an estimate of around 13 weeks/3 and months.
Factoring this delay into the application is also important. Also, start working on creating a study plan that provides all the details of why you have chosen Canada and your future aspirations regarding studying in Canada.

WHAT TO DO AFTER RECEIVING A LETTER OF ADMISSION:
Once you have received a positive response from a university, the first thing to do is give yourself a pat on the back and celebrate. You have successfully completed a major step and achieved a great milestone!
However, the hustle does not stop here. This is the stage where you should be in contact with a professional who is well-versed about the whole immigration and application procedure of Canada.
We at Edify Group of Companies have helped hundreds of students secure their admissions in Canadian universities. Our motive is to make the whole process smooth and easy for students, with our best educational consultant services in Pakistan.
If you are interested in studying abroad in Canada, we urge you to contact us at Edify group of companies to receive the best professional services and get your applications completed by the best visa consultant is Pakistan.

PLANNING YOUR LIFE IN CANADA:
You are now at the final stage. Start planning where you'll live, how much costs can you cover, what part-time jobs would you be willing to do, get your health insurance, and most importantly, make yourself aware of the surrounding areas where you'll be going so you don't feel alienated once you land in Canada.
Do you know that Edify Group is the best PTE center/institute in Faisalabad, Multan & Lahore.
We hope that this article helped you gain helpful information regarding your study visa procedure in Canada from Pakistan. If you have any further questions, feel free to contact us at Edify group of companies, the Best educational consultant in Lahore, Multan, and Faisalabad.
Sign up for our news alerts!
Did you enjoy this article? Then Don't miss the next one!
Recent Posts