Education
Unlimited Working Hours in Canada for Pakistani Students
UNLIMITED WORKING HOURS IN CANADA FOR PAKISTANI STUDENTS
Canada is the dream destination for many Pakistani students as it offers great courses and some of the top universities in the world are in Canada.
However, when Pakistani students go to Canada, they find it difficult to manage their finances because of the little support from their home countries and moderate financial backgrounds.
To meet their ends, Pakistani students rely on the part-time jobs in Canada that they do along with their studies.
A big factor that comes with a student study permit is that it allows you to work only for a certain number of hours per week.
Today, Edify Group of Companies brings you a detailed description of how many hours you can work in Canada as an international student and what jobs are best suited for you.
Typically, the Canadian study permit only allows 20 hours per week to each international student. However, in a recent law reform, the IRCC department has uplifted these restrictions and allowed international students to work for as long as they can.
However, this is a temporary thing and would remain until the end of 2023.
Watch Now: SDS Canada visa requirements for Pakistan
This is a great opportunity for Pakistani students working jobs in Canada & for those who are looking student visa for Canada from Pakistan. This enables them to earn more while studying and support themselves financially.
It is to be noted that not all international students are eligible to work for an unlimited number of hours. There are certain requirements that a student must satisfy to be eligible to work for unlimited hours in Canada. These requirements are:
Enrolled and studying in a DLI
You are a full-time student or a former full-time, now part-time student
Enrolled in a course leading to a degree or diploma and the course is minimum 6 months long
Authorized to work off-campus by your study permit
Have Canadian insurance and a unique SIN (Social insurance number)

WHAT JOBS CAN PAKISTANI STUDENTS DO IN CANADA:
There are numerous jobs that are at the disposal of Pakisatni students in Canada. A distinction is made between Off-Campus and On-Campus jobs. Pakisatni students can choose to do various jobs. Some of these include:
On-Campus Jobs:
Teacher's Assistant
Tutor
Library assistant
Campus assistant
Lab worker
Academic Advisor
Café manager
Café chef
Off-Campus Jobs:
Waiter/Server
Bartender
Delivery person
Sales manager
Salesman
Freelance work
HR
Housekeeper
Babysitting
Uber driver
AN IMPORTANT NOTE:
No doubt financial freedom within your student life sounds tempting. However, many students over-work themselves, leading to depleting grades and eventually, it poses a threat to your study permit.
Therefore, it is important to set your priorities straight. Many students have free time beacuase their courses are not rigorous, however, students of Medical or law are usually overburdened by their coursework and it is advised to keep a strict balance between the hours they work and the time they give to their studies.
To maintain a healty balance between the two, here are some excellent tips:
Try working at a job with flexible working hours
It would be a great advantage if your job allows you to work remotely from home
Find jobs where you would not have to travel a great distance
Similarly, at your university,
Try to register for night classes
If night classes are not an option, many universities conduct classes on weekends
With the changes brought by the COVID-19, many universities also offer online classes
These tips would help you understand how many hours you can work and how efficiently you can focus on your studies.
For more tips, contact us at Edify Group of Companies, the best educational consultant and best visa consultant for Canada in Pakistan.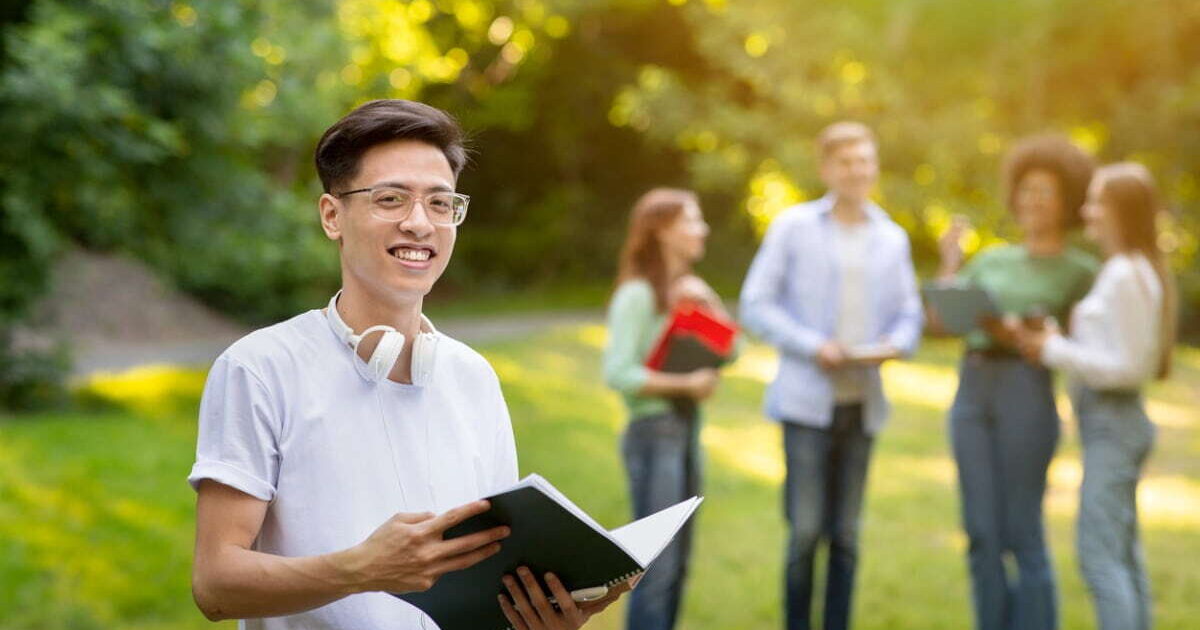 PLAN FOR THE FUTURE:
Planning ahead is the way the smartest minds in the world work. Anticipate what you want in your future, how you want to work, and what is the most convenient way for you personally to move forward.
Start by keeping a well-planned mental schedule of how many hours you will work daily and how many hours would be dedicated to your studies.
Stick to this schedule religiously and nothing would come in the way of your success, both educationally and professionally.
Keeping a diary has been a long-lost tradition, however, it is extremely helpful and enables you to follow a planned-out version of your day. Jot down a to-do list for every day or every week, and try to follow it.
This would help you keep a healthy balance between your job and your education and also provide you with a sense of time management. This is a very important skill, especially in professional life.
Lastly, never disregard your health. Your mental health is as important as your physical health. Being overworked comes with its disadvantages and anxiety would affect your studies drastically.
Therefore, take breaks, travel to new places, explore the new country you're in, and socialize with like-minded people.
We hope today's article proved to be helpful and answered all your queries in a detailed manner. Incase you are still left with some further queries that need to be addressed, feel free to contact Edify Group of Companies to avail the services of most professional and best educational consultants in Pakistan.


If you are searching for Study in Canada consultants in Faisalabad, Multan, or Lahore. You can apply online for a free assessment.
Sign up for our news alerts!
Did you enjoy this article? Then Don't miss the next one!
Recent Posts