Universities
Top 5 Compelling Reasons to Study Law at Bangor University
Embarking on a journey to study law is an exhilarating endeavor, and choosing the right institution can be the key to a successful legal career.
Bangor University offers a unique and enriching experience for aspiring law students. Here are five reasons why you should consider studying law at Bangor, along with a list of available law course modules.
1. Opportunity for Specialization
One of the most significant advantages of pursuing a Law degree at Bangor is the vast array of optional modules available.
Apart from the core curriculum, you can delve into topics like International Law, Commercial Law, Human Rights, Roman Law and legal History, Philosophy of Law, and Family Law.
This specialization broadens your legal knowledge and aligns with the evolving demands of the job market, making you a standout graduate.
2. SQE-Facing Curriculum
If you want to become a solicitor, you're in the right place. Bangor's LLB degrees are "SQE Facing," meaning they provide a pathway to qualify as a solicitor.
The compulsory modules meticulously follow the Solicitor's Qualifying Exam specifications, giving you academic rigor and practical legal expertise. This unique blend sets you on a path to success in your legal career.
3. Enhanced Employability
At Bangor, the practical elements integrated into the LLB degree complement your journey to a fulfilling legal career.
With access to an on-site Moot Court Room for practicing moots, you'll develop the courtroom skills needed to excel in the legal profession.
Our graduates have secured training contracts at prestigious law firms, joined the Bar, or pursued careers in diverse sectors, such as civil service, accountancy, and the armed forces.
4. A Close-Knit Law Community
Unlike larger institutions, Bangor offers a close-knit law community, fostering strong bonds among students and academics.
Opportunities for work placements, mooting competitions, field trips, and visiting lectures enhance your practical exposure.
The dedicated Law Society at Bangor further connects like-minded students, creating a supportive and engaging environment throughout your academic journey.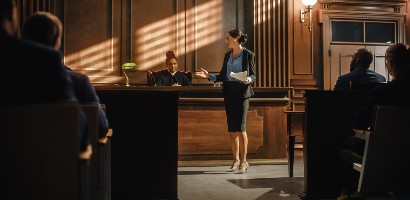 5. International Recognition
In addition to paving the way for a career in law in England and Wales, Bangor's LLB programs, including the four-year LLB degrees that combine law with a European language, are recognized by professional bodies worldwide.
Students from countries such as Canada and Nigeria benefit from the recognition of the Bangor LLB, creating a diverse and inclusive student body.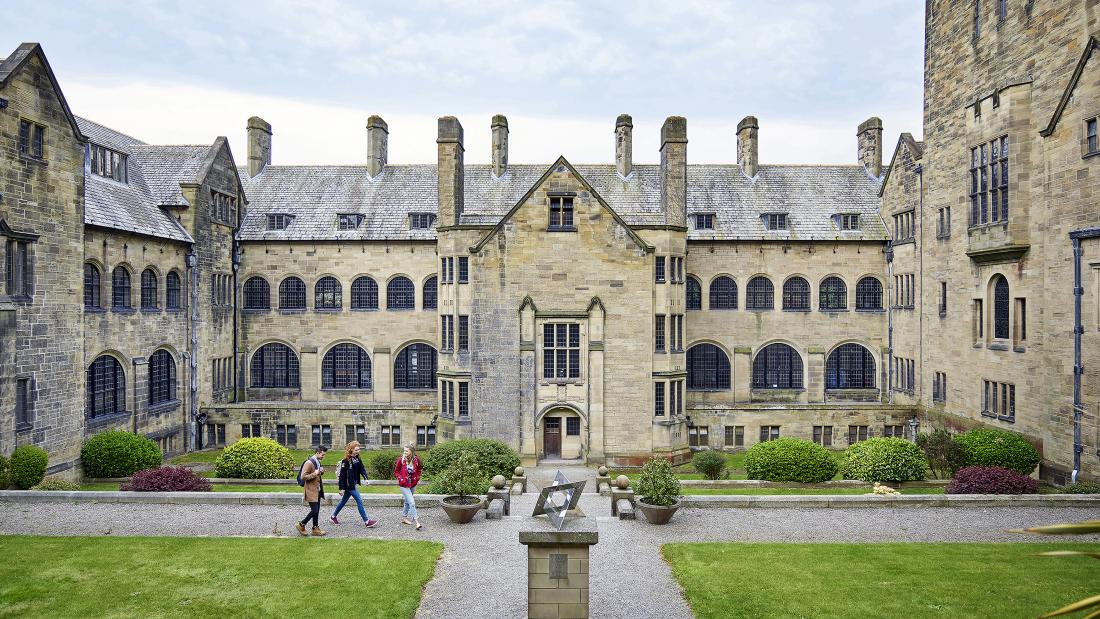 More to Read:
Sydney International Student Guide: Top Places, Jobs And Universities
Scholarship For International Students In USA
List of Law Module and Courses offered by Bangor University
Bangor University offers diverse law modules and courses for legal students.
Here is a list of some of the available law modules and systems at Bangor University:
1. LLB Law (Three-Year Program):
This standard undergraduate law degree program provides a comprehensive foundation in various legal areas.
2. LLB Law with European Legal Studies (Four-Year Program):
This program combines law with a European language and legal studies, offering a unique international perspective.
3. LLB Law with Business (Four-Year Program):
This program integrates law with business studies, preparing students for careers in the corporate and commercial sectors.
4. International Law:
Explore the principles and doctrines of international law, covering topics like treaties, state responsibility, and international human rights.
5. Commercial Law:
Focus on legal issues related to commercial transactions, contracts, and corporate law.
6. Human Rights Law:
Study the theory and practice of human rights, including the international legal framework for human rights protection.
7. Roman Law & Legal History:
Delve into the historical development of legal systems and the influence of Roman law on modern legal concepts.
8. Philosophy of Law:
Examine the fundamental philosophical questions underlying the concept of law and justice.
9. Family Law:
Explore the legal aspects of family relationships, including marriage, divorce, and child custody.
10. Media Law:
Study the legal issues surrounding media, journalism, and the press, including defamation and privacy laws.
11. Law and Technology:
Investigate the intersection of law and technology, focusing on emerging legal challenges in the digital age.
12. Law and Contemporary Issues:
Analyze current legal issues and challenges, such as environmental law, immigration, and social justice.
13. Work Placement Module:
Provides an opportunity to gain practical experience by working in a legal setting, helping students apply their knowledge in real-world situations.
Please note that course offerings may change over time, and students should check with the university for the most up-to-date information on available modules and courses.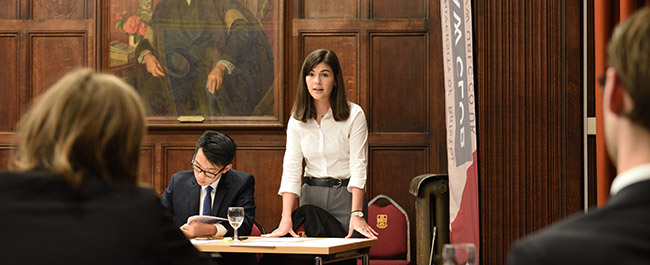 Conclusion
Studying law at Bangor University provides a wealth of opportunities for specialization, a curriculum designed to prepare you for a successful legal career, and a close-knit, supportive community.
With international recognition, Bangor is a global hub for aspiring lawyers. Your journey toward legal excellence begins here.
Frequently Asked Questions
1. Can I pursue a career as a solicitor after completing my LLB at Bangor?
Yes, all LLB degrees at Bangor are "SQE Facing," which means they prepare you for the Solicitor's Qualifying Exam, allowing you to qualify as a solicitor.
2. What career opportunities besides practicing law are available to Bangor law graduates?
Bangor law graduates have gone on to careers in civil service, accountancy, the armed forces, and various other sectors due to the practical skills and versatile knowledge gained during their LLB programs.
3. How can I explore specialization in law at Bangor?
Bangor University offers a wide range of optional law modules, including International Law, Commercial Law, Human Rights, Roman Law and Legal History, Philosophy of Law, and Family Law, allowing you to customize your legal education to suit your interests and career goals.
Sign up for our news alerts!
Did you enjoy this article? Then Don't miss the next one!
Recent Posts