Career Counselling
Study Law in UK
When considering your academic journey, the allure of legal studies can be irresistible, and when it comes to studying law in the UK, it's not just a choice; it's an opportunity.
In this article, we will go deep into the intricacies of pursuing a law degree in the UK, aiming to provide a holistic understanding of "How to study law in the UK" and the compelling "Why study law in the UK?".
Why Study Law in the UK?
1) Historical Legacy:
The UK's legal system boasts a history spanning over nine centuries, shaping legal structures worldwide.
Its business laws frequently serve as the governing foundation for international contracts.
2) Abundant Job Prospects:
The UK houses numerous multinational law firms, including industry giants like Allen & Overy, Clifford Chance, Freshfields Bruckhaus Deringer, Linklaters, and Slaughter and May.
3) Internationally Respected Degrees:
A legal education in the UK offers insight into European law, equipping graduates with credentials recognized and respected globally.
4) Focused Education:
The UK offers a streamlined path to becoming a lawyer, with a typical journey comprising a three-year bachelor's degree followed by a one-year legal practice course and culminating with eligibility for law firm training programs.
5) Elevating Language Skills:
The practice of law hinges on the nuanced use of the English language.
Studying in the UK not only provides a conducive environment but also elevates academic English proficiency through practical applications such as group work and case studies.
Eligibility to Study Law at an Undergraduate Level in the UK
Pursuing a Bachelor of Law (LLB) in the UK typically spans three years. While entry requirements may vary between institutions, a few critical criteria remain consistent:
Aspiring law students must secure a minimum of 67% (GPA: 2.9 out of 4.0) to gain admission to prominent UK universities.
A minimum IELTS score of 5.5-6.5 is essential.
While the Law School Admission Test (LSAT) isn't mandatory for studying law in the UK, some universities might require the Law National Admission Test (LNAT).
Eligibility to Study Law at a Postgraduate Level in the UK
For those seeking a postgraduate law degree (LLM), the goal is to enhance existing knowledge and expertise in specialized areas like Human Rights, Corporate Law, and Immigration Law. Eligibility typically demands:
Minimum Required Score in LLB:
The specific percentage requirement varies but usually falls within 55% to 65% for a Law degree in India.
An IELTS score ranging from 6.5 to 7.0 is commonly expected.
Some UK universities might consider applicants without a background in law, provided they can demonstrate the required knowledge and skills.
Cost and Duration
Cost and Duration of Undergraduate LLB degree
An undergraduate LLB degree usually takes three years to complete.
Tuition fees for undergraduate law programs in the UK can range from £12,000 to £20,000 per academic year.
Cost and Duration of Postgraduate LLB degree
Postgraduate LLM programs typically last around a year.
Tuition fees for postgraduate law programs, particularly for LLM degrees, may vary from £14,000 to £30,000.
Salary of Lawyer in the UK
The legal profession in the UK offers promising financial rewards. The average salary for lawyers can reach up to £50,482 per year.
Beyond traditional legal roles, law graduates can explore diverse career avenues, including journalism, business, criminology, data science, mediation, and more. (According to PayScale data 2022)
Suggested Read:
5 Reasons To Choose University Of Lincoln UK
Top 5 Compelling Reasons To Study Law At Bangor University
Conclusion
With this comprehensive guide, you've embarked on an enlightening journey into legal education in the UK.
The historical legacy, abundant job prospects, internationally recognized degrees, efficient education system, and language skill enhancement make the UK an enticing destination for aspiring legal minds.
The question is not merely, "Why study law in the UK?" but rather, "When will you begin your promising legal career in this dynamic and influential environment?" The path is clear, and the opportunity is vast. Your journey starts here!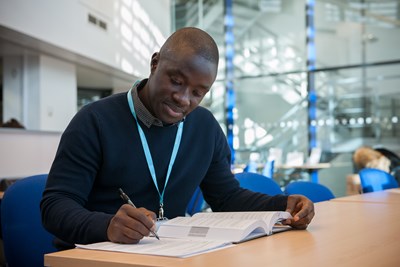 FAQS
FAQ 1: What makes studying law in the UK unique?
Answer: The UK's rich legal legacy, global recognition, and efficient education system make it a unique and sought-after destination for law students.
FAQ 2: Are there language proficiency requirements for international students?
Answer: Yes, international students typically need a minimum IELTS score of 5.5-6.5 for undergraduate and 6.5-7.0 for postgraduate law programs.
FAQ 3: What are the potential career prospects for law graduates in the UK?
Answer: Law graduates in the UK can pursue lucrative careers in diverse fields, including law firms, journalism, business, criminology, and more.
Sign up for our news alerts!
Did you enjoy this article? Then Don't miss the next one!
Recent Posts