Education
Dentistry in the UK: A Lucrative Career Path for Pakistani Students
Dentistry is an honorable profession that includes identifying, avoiding, and treating conditions that affect the mouth. It is essential for preserving a person's general health and well-being. The United Kingdom (UK) stands out as a great choice for aspirant Pakistani students looking to pursue dentistry since the area of dentistry offers a wide range of job options.
International students chose the UK because of its longstanding reputation for offering top-notch dental education and training. British dentistry schools are renowned for their cutting-edge facilities, highly qualified professors, and sophisticated infrastructure. Additionally, the UK adheres to a strict curriculum that guarantees thorough learning and equips pupils to reach international standards.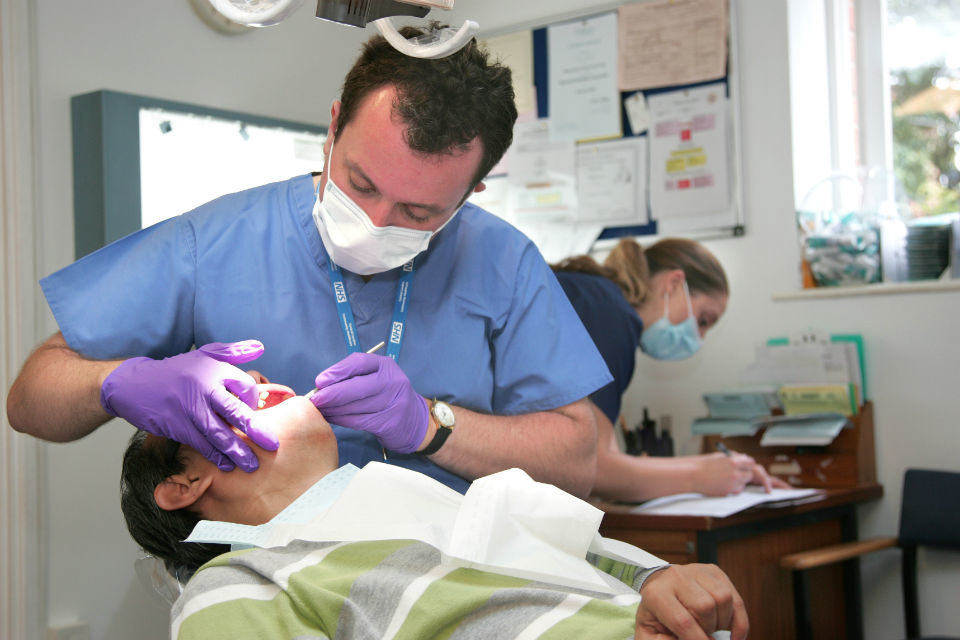 Dental Education in UK
The United Kingdom is well known for its dental education, and Pakistani students may take advantage of the top-notch academic opportunities provided by illustrious schools. The dentistry curriculum in the UK emphasises a mix of theoretical understanding, practical abilities, and clinical experience. Students get a strong foundation in topics including radiography, oral pathology, dental anatomy, and physiology.
The programme also places a strong emphasis on practical experience, which enables students to gain clinical competency by providing supervised patient care. This hands-on approach gives students the knowledge and abilities to manage a range of dental operations, including prosthodontics, orthodontics, oral surgery, and restorative dentistry. As a result, Pakistani students studying dentistry in the UK may anticipate receiving a thorough and well-rounded education that will prepare them for a rewarding profession.
Dental Career Opportunities
Dentistry provides a variety of employment paths, giving Pakistani students several choices after graduation. Pakistani students can opt to practise dentistry in the UK once they have earned their dental degrees there, or they can go back to Pakistan to help advance oral healthcare there.
Dentists in the UK have the choice of opening private practises or working for the National Health Service (NHS). Dentists who work for the NHS can offer necessary dental care to a variety of patients, including those from underprivileged regions. Conversely, opening a private practice gives dentists the chance to cultivate their own clientele and offer specialized dental care.
Dentistry and Dentists' future
Dental professionals may look forward to interesting opportunities as technology advances and changing patient demands influence the field. The UK dental sector employs cutting-edge methods and tools including laser dentistry, 3D printing, and digital dentistry that improve the accuracy, effectiveness, and patient experience during dental procedures.
The demand for preventative and aesthetic dental services has also grown due to the increased awareness of oral health and its effects on general wellbeing. This trend offers Pakistani doctors the chance to specialise in fields including paediatric dentistry, endodontics, aesthetic dentistry, and implantology. Dentists should position themselves for success in the changing dentistry industry by keeping up with the most recent developments and seeking ongoing professional development.
Scholarship options for Dentist for Pakistani Nationals in UK
Scholarships are offered by the renowned College of Medicine and Dentistry (CoMD), the premier independent dental college in the UK. The 150 dental graduates with the highest results on CoMD's online MCQ exam will each get a 30% tuition price scholarship, and the top fifty candidates will be asked to compete for awards worth at least 50%, including two x 100% tuition fee scholarships.
Advantages of doing the course
Rebate of £6,000 for use on tuition and living costs.
The largest dental service provider in Europe, MyDentist, will guarantee employment.
An NHS dentist in the UK has the potential to make up to £92,013 a year (source: healthcareers.nhs.uk).
A five-year visa that enables residence, employment, and study in the UK.
Provided more assistance and instruction.
To apply for this scholarship, you can follow the following steps
Step 1)
Scholarship applications are now available. To learn more about the rules and conditions of the CoMD scholarship scheme in its entirety.
Click the following link to apply for the scholarship
MSc in Advanced General Dental Practice with Scholarship Programme - comd.org.uk
Step 2)
Send the following information to [email protected] once you have completed and submitted the application form on the aforementioned site. Please be aware that the Edify Group of Companies is the sole representative of this program in Pakistan, and that skipping Step 2 might result in the failure of your application.
Your official name
A screenshot of your scheduled test
Your present email address Phone number
Step 3)
In case if you want to know more about the details of the course, you may read the following article
Sign up for our news alerts!
Did you enjoy this article? Then Don't miss the next one!
Recent Posts