News
Ulster University MSc in Advanced Dental Practice: Earn upto 100% Scholarship
Ulster University is a recognized university that excels in delivering top-notch instruction and promoting innovation across a range of areas. It has a long history of more than 150 years and an outstanding reputation for research, academic quality, and student happiness.
Ulster University is ranked in the top 150 in the Times Higher Education World University Rankings, regularly among the best universities in the United Kingdom. It has also received recognition for the importance of its research and is regarded as a top university in fields including computer science, environmental sciences, and nursing.
The MSc in Advanced Dental Practice is a well-known program provided by Ulster University for dental professionals looking to expand their clinical abilities and professional careers.
Top Doctor and Dental Courses at Ulster University
Students at Ulster University have great options for further study and research in the area of dentistry because to the university's extensive doctorate and dentistry course offerings.
These programmes provide a thorough curriculum and cutting-edge facilities, allowing students to increase their knowledge, gain advanced clinical skills, and contribute to the development of dental science.
Students at Ulster University have the opportunity to undertake in-depth study in specialised fields of dentistry through doctoral programmes like the Doctor of Dental Surgery (DDS) or Doctor of Philosophy (Ph.D.) in Dentistry.
With the help of these programmes, dental practitioners may conduct cutting-edge research, contribute to the dental literature, and significantly improve dental healthcare.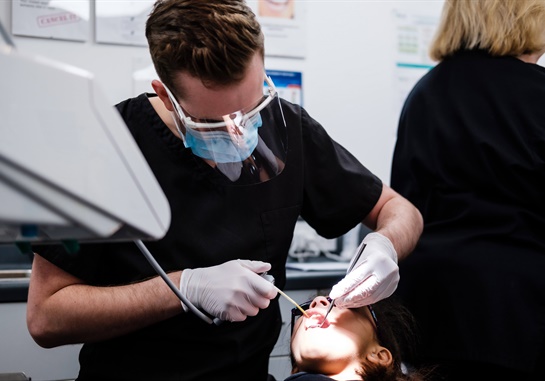 MSc in Advanced Dental Practise
At Ulster University, the MSc in Advanced Dental Practise is a remarkable programme designed with dentists who want to improve their clinical proficiency and broaden their professional horizons in mind. With the help of this programme, dental professionals will be able to deliver high-quality, research-based dental treatment.
A wide range of topics, including advanced clinical procedures, oral surgery, prosthodontics, dental radiography, and periodontal treatment, are covered in the MSc in Advanced Dental Practise.
Scope of MSc in Advanced Dental Practice from Ulster University
The MSc in Advanced Dental Practice from Ulster University has a wide range of applications. Dentists who participate in this program should anticipate deepening their awareness of intricate dental procedures, improving their leadership skills, and developing critical thinking and problem-solving abilities.
The training emphasizes research and evidence-based practice in addition to improving clinical abilities, allowing graduates to promote dentistry science through their own research endeavors.
CoMD MyDentist Employability & Placement Scheme for Dentists and Dental Care Practitioners.
Students are encouraged to participate in a special program that seeks to aid dentists in their transition to living and working in the UK as part of the MyDentist Employability & Placement Scheme.
Successful applicants can make use of a variety of worthwhile perks to improve their professional development and career prospects through this ground-breaking program. Students who take part in the program can benefit from the following benefits:
Enhanced Employability:
The program gives learners the information and skills that employers in the UK dentistry sector are looking for. As a result, they become more employable and have a better chance of finding rewarding employment.
Practical Experience:
Placements in actual dental offices provide students with priceless practical experience. They gain professional expertise, patient management skills, and UK knowledge thanks to this practical training.
Mentoring and assistance:
The program assigns participants to devoted mentors who give support and direction all along the way. Mentors help students overcome the difficulties of adjusting to a new healthcare system by sharing their knowledge, offering career guidance, and mentoring them.
Advantages of Doing the course
£6,000 rebate towards course fees and living expenses.
Guaranteed employment opportunity at MyDentist, Europe's largest Dental Service Provider.
Potential to earn up to £92,013 as an NHS dentist in the UK (source: healthcareers.nhs.uk)
Five-year visa allowing for study, work, and living in the UK.
Additional support and training provided.
Free Private Medical Insurance
All students enrolled at CoMD are eligible for free private medical insurance as part of our commitment to their wellbeing.
This guarantees that students obtain complete healthcare coverage while they are enrolled in classes. It is to provide this beneficial service demonstrates dedication to the safety and security of the students.
Preparation for ORE/LDS Exam
To ensure complete readiness for the test, which is necessary to practice dentistry in the UK, we provide extensive registration exam preparation. Our in-depth exam preparation program is developed to provide students with the information, abilities, and self-assurance needed to pass the test.
A high priority on your success and work to make sure you are adequately prepared to satisfy the criteria necessary for practicing dentistry in the UK by offering targeted and demanding test preparation.
Earn while learning
Here is good news for students, you can earn while doing your degree. Enrol in our College's NEBDN Dental Nurse Training Programme and you'll be able to take advantage of the incredible chance to work as a Trainee Dental Nurse while you're learning, all of which is included at no extra cost.
You may achieve the optimal balance between developing your professional abilities and striving for academic brilliance thanks to this special arrangement.
Along with your studies, you may improve your learning, develop useful practical skills, and lay the groundwork for a rewarding future in dental nursing by working as a Trainee Dental Nurse.
Visa Sponsorship
The programme provides complete counseling and visa sponsorship, assuring a simple and straightforward procedure for you. You may relax knowing that we will take care of all of your visa requirements and will be there to help you along the road.
Opportunities for a bright Career
With the completion of our MSc and passing of the UK registration tests, you can access a wide range of job prospects. With the potential to earn between £36 and £45K in the first year and rising to between £70 and £100K within 2-3 years, both in the UK and abroad, your improved abilities will pave the path for a wealthy future.
GDC Registration Support
You may rely on all-inclusive help to make it easier for you to register with the General Dental Council (GDC) after passing your registration tests. We are dedicated to making sure the process runs well so you may confidently and easily begin your professional career in the UK.
Eligibility to apply To the Course
Excellent and current dental knowledge: As the first step in the scholarship application process, shown by a 2-hour online multiple-choice test (9–14 June).
Required for a Bachelor of Dental Surgery or comparable undergraduate dental degree from an accredited foreign dental school; first-class/upper second-class degree classification is the minimum.
High test results throughout the BDS final year, as shown by the submission of the final year transcript.
English language competence required; IELTS minimum score of 7.0 (6.5 IELTS for 30% scholarship).
References from a reputable international dental school are required.
Following completion of the MSc and passing the registration tests, scholarship recipients are required to pledge to work as dentists for the scholarship sponsor for a minimum of 3-5 years.
Documentary proof is necessary: By no later than July 14th, applicants must provide supporting paperwork for each qualifying requirement.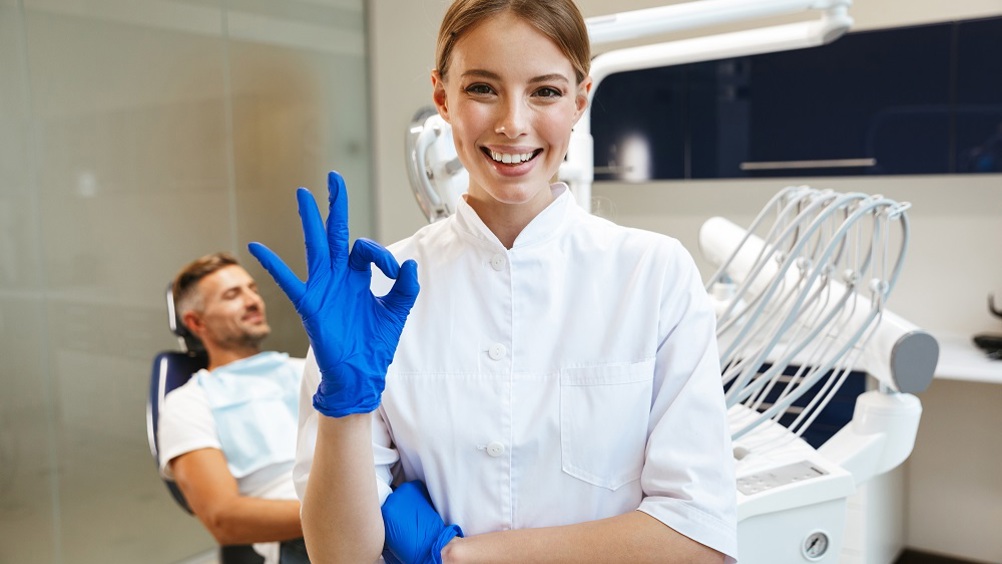 Online test Exam to Qualify for Scholarship
A 2-hour online multiple-choice exam will be given to all students who have completed a scholarship application form, comprehended the eligibility requirements, and paid the exam cost to evaluate their understanding of general dentistry.
The test will start on June 9 at 9:00 UK time and end on June 14 at 23:59 UK time.
All candidates who performed well and were in the top 150 will get notification by June 16 that they have been approved for a 30% scholarship (subject to documentation proof).
The top 50 applicants will also be asked to take part in the second round of evaluation for two scholarships covering 100% of tuition.
Practical Online Oral Exam
The oral examination will be given online. There will be a choice of two testing locations for the practical exam with phantom head preparation and the MSA written exam.
Selection of Succeeding Applicants
When all specified qualifying requirements are met, the students who received the highest total scores on the online test and all components of the practical exam will be told that they have been given a tuition fee scholarship of up to 100%.
Apply right now to take advantage of the chance to improve your life and career. Limited spots are available in our highly sought-after MSc scholarship program on a first-come, first-served basis. Don't pass up this fantastic opportunity to direct your destiny.
Fill out our application form right now to reserve your spot.
Act quickly since spots are selling out quickly. Here is where your path to a rewarding job in the UK begins. Take the plunge right away to open up a world of possibilities. Don't wait any longer.
Sign up for our news alerts!
Did you enjoy this article? Then Don't miss the next one!
Recent Posts