Education
York University Top Courses and Ranking | Apply For The Next Intake
Toronto, Ontario, Canada's York University is indeed a public research institution. The York State Act, which obtained assent on March 26, 1959, established the university as a non-denominational school 1959. Dr. Murray G. Ross served as York University's first president between 1959 to 1970.
York University has a reputation for being dedicated to social equality and action throughout its history. The institution took the lead in the undergraduate political movements that swept over North America in the 1960s and 1970s. The institution launched the Center for Feminist Studies in 1982 and was one of the first ones in Ontario to offer courses in women's studies.
More than 200 undergraduate as well as graduate degrees in a variety of fields, including commerce, technology, healthcare, legal, social sciences, and humanities, are available at the institution. The York Centre for Global and Security Studies, the Centre for Social Research, and numerous other research institutions and centers are located at York University.
Ranking of York University
One of the best institutions in Canada and the entire world is York University. Here are a few of the rankings for the university:
Further to these overall standings, York University is praised for its accomplishments in particular fields. For instance:
York University was rated in the top 50 internationally for nursing (#22) and media and communication studies (#41) in the World University Rankings released by QS by Subject 2021.
Among the top 100 universities worldwide for education, York University was rated 77th in The Times Higher Education Global World Universities by Subject 2021.
The rankings of universities should be regarded with caution because different rankings employ various techniques and standards. While choosing a university, it's crucial to take into account aspects other than rankings, such as the caliber of certain programs, research possibilities, and campus culture.
Suggested Read: Boston University For International Students - Study In Boston University
Top Courses at York for International Students
Several faculties of York University provide a huge selection of master's and doctoral. The following are a few of York University's best courses:
Nursing: The highly regarded nursing school at York University has a strong emphasis on social responsibility and diversity in the healthcare field.
Business: York University's Schulich Business School routinely ranks among the best business schools in both Canada and the globe.
Law: One of Canada's oldest and most respected law schools, usually derived Hall Law School at York University is renowned for its emphasis on social justice as well as public interest law.
Engineering: At York University, the Lassonde School of Engineering provides cutting-edge courses in disciplines including mechatronics, computer engineering, and space engineering.
Psychology: The psychology program at York University is well-regarded, and its research strengths include clinical psychology, developmental psychology, and cognitive neuroscience.
Environmental studies: The Faculty of Environmental Science at York University provides multidisciplinary courses with a focus on social justice, sustainability, and conservation.
Social Work: In the field of social work, York University's School of Social Work is renowned for its dedication to social justice and activism, with a special emphasis on anti-oppressive practice and community involvement.
Cultural and media studies: critical theory research and digital media are some of the study areas where the highly regarded communication studies department at York University excels.
These are but a few illustrations of the best courses offered at York University. Students can select a program at the university that matches their interests and professional aspirations because it provides a wide variety of programs across multiple faculties.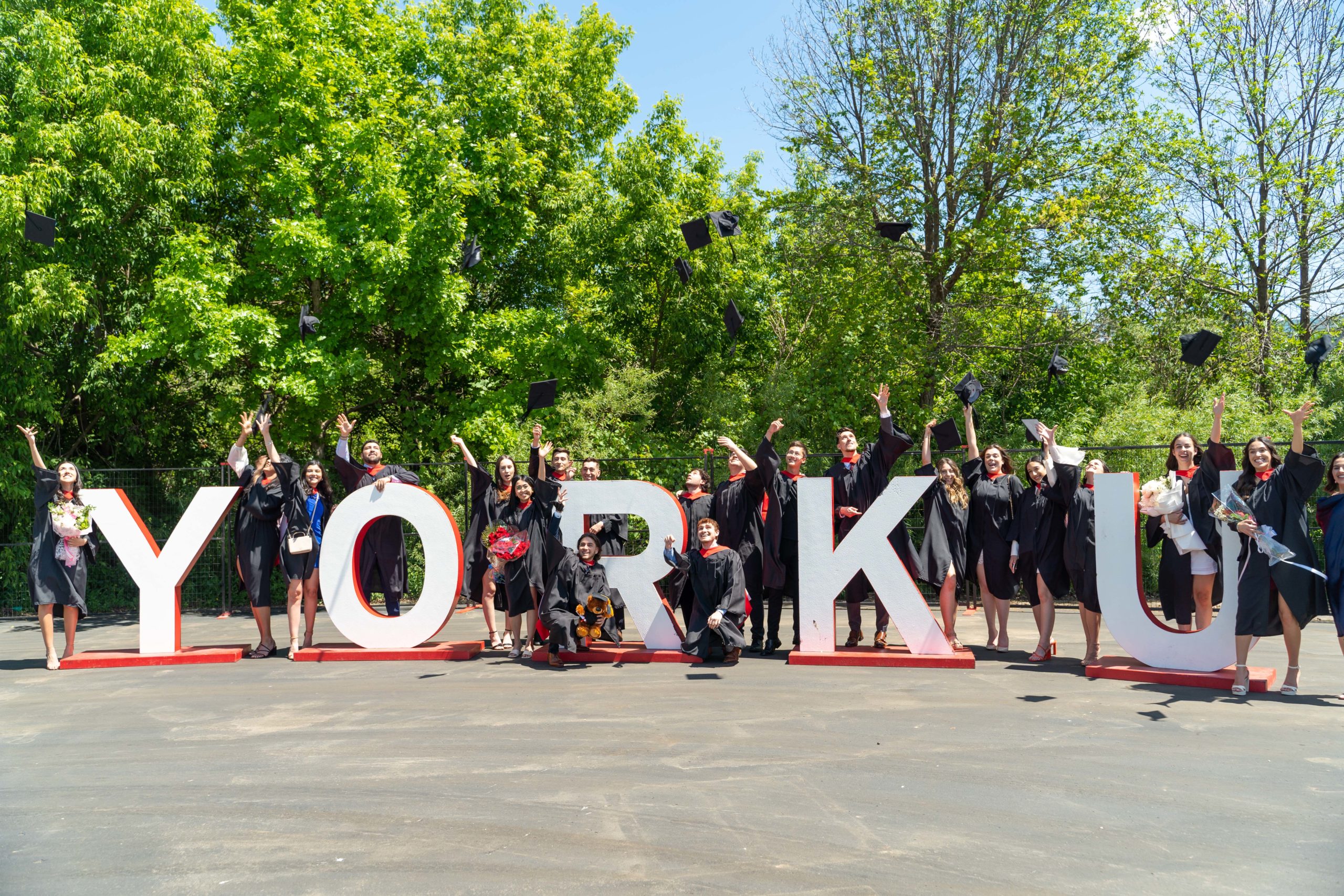 Fee and Scholarship for International Students at York University
Depending on the program and degree of study, various foreign learners at York University pay different tuition rates. The tuition costs for undergraduate foreign students range from around CAD 28,810 to CAD 35,630 for the duration of the 2022–2023 academic year, based on the program. Depending on the degree, the annual tuition for graduate foreign students ranges from around CAD 17,520 to CAD 24,980.
Global leader of tomorrow award: For international students, York University provides a number of scholarships and awards to aid with the expense of tuition. These scholarships range from:
International Entrance Scholarship: International students who exhibit academic brilliance and leadership potential are given the Global Leader of Future Award. The scholarship has a four-year maximum value of CAD 140,000.
York graduate Scholarship: International students participating in a graduate program at York University with a focus on research are eligible for the York Graduate Scholarship. The scholarship has a maximum annual value of $15,000 CDN.
York University Automatic Entrance Scholarship: The York University Automatic Admission Scholarship is given to overseas students with exceptional academic records. The scholarship has a maximum annual value of 4,000 CDN.
Foreign students may also be qualified for government-funded prizes, as well as outside scholarships and bursaries, in addition to these scholarships. When submitting an application, it's critical to confirm the requirements and deadlines for each award.
To know more, Contact York University agents in Pakistan, do you want to apply to York University? Apply Now!
Life of International Students at York University
Overseas students at York University enjoy a dynamic and varied social, intellectual, and cultural life with a variety of on- and off-campus events. The following are some significant features of being an international student at York University:
Support Service
Housing
Student Life
Cultural Event
Location
Not only this but York university provides comfort like home to their international students, and this is also the reason that many students prefer it. Study in Canada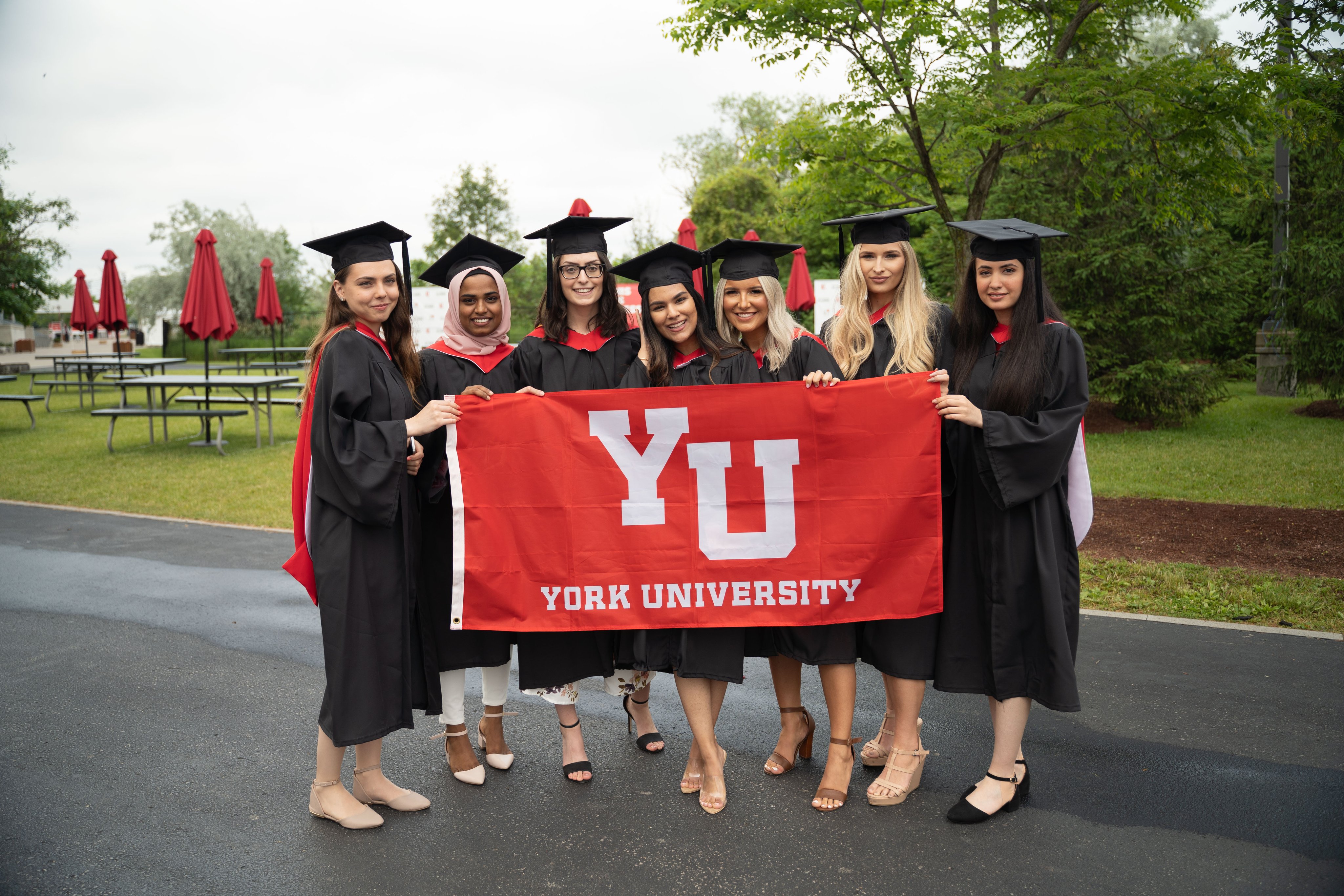 Thanks for reading our article today on York University, If you want to know more about York University, you can contact Edify Group of Companies, people trust us for our services and smooth student-visa process. Apply for a student visa for Canada with the help of Edify Group of Companies
We have our branches in Lahore, Multan and Faisalabad.
Sign up for our news alerts!
Did you enjoy this article? Then Don't miss the next one!
Recent Posts