Universities
Boston University for International Students - Study in Boston University
Boston University
Private research university Boston University was established in 1839 and is situated in Boston, Massachusetts. The university's founders had a vision for a "new sort of institution" which would offer chances to those who couldn't afford to attend prestigious universities at the time. Boston University has developed over the years into a well-known university that provides a variety of programs in several academic subjects.
Boston University was founded as a Methodist school, but it quickly changed its religious affiliation and began accepting students of all religions. Boston University continued to grow during the late 19th and early 20th century, adding new academic programs and buildings to its campus. The institution relocated to its current site on Commonwealth Avenue in 1925, where it is still thriving today.
. The institution has 17 schools and colleges with more than 300 study options, comprising law schools, medical, business, and engineering. Nobel prize winners, Pulitzer Prize winners, and MacArthur "genius award" recipients are among the university's academic members.
Boston University also houses some of the best scientific institutes in the world, such as the Institute for Healthcare System Innovation & Policy, the Center for Stem Cell therapy, and the National Acute Infectious Diseases Laboratory. The institution belongs to the distinguished Association of American Universities, which brings together the country's top research universities.
Ranking of Boston University
According to U.S. News & World Report's rankings, Boston University is frequently included as one of the top 50 institutions in the country. Boston University was tied for #39 in the nation in the latest current rankings, which were published in 2022. The Center for Global University Rankings placed the university at number 34 in the world in 2021.
Top Courses for International Students at Boston University
Undergraduate courses
Computer Science
Psychology
Business administration
Biology
Economics
International Relation
Political Science
Communication Studies
Neuroscience
Mathematics
Top Masters and Postgraduate courses at Boston University for International Students
Masters of Business administration
Master of Science in Computer science
Master of Science in Data Analytics
Master of Public Health
Masters of Science in Mechanical Engineering
Master of science in electrical and computer engineering
Master of arts in international relation
Masters of Science in Telecommunication system management
The list of courses will go on, if you want to know more about Boston University, you can contact Edify Group of Companies, we are the Best Education Consultants in Pakistan.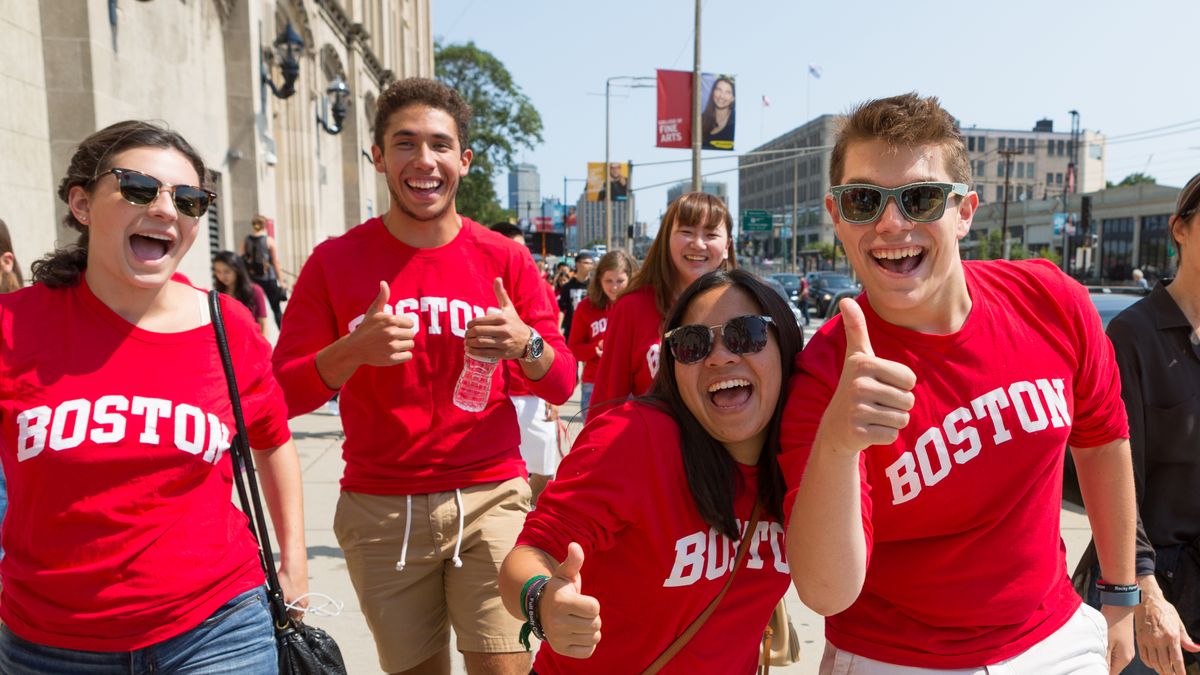 Boston University for International Students
Boston University for international students is well known for its facilities for international students.
Here's the list of facilities offered by Boston University for International Students
Cultural diversity: With more than 130 different nations represented among its huge international student body, Boston University boasts a vibrant and varied campus community. The institution also provides opportunities for students to interact with one another through cultural organizations and activities that highlight various cultures.
Housing: Boston University offers a variety of on-campus housing choices, including lodging for international students. The institution also provides options for off-campus housing to assist students in locating safe and reasonably priced accommodation in the Boston region. Almost 500 student groups are available at Boston University, including clubs and societies for overseas students. These groups provide chances to meet other students with comparable interests and backgrounds.
Career resources: Boston has a strong career services department that provides networking opportunities, resume and cover letter critiques, career counseling, and other services. During the year, the center also holds events and career fairs.
Wellness and medical care: Boston University provides a range of programs to help students' physical and emotional well-being, including health clinics, exercise facilities, and sports teams. The institution also maintains a specific office for international students that offers assistance and direction on matters pertaining to citizenship, passports, and cultural adjustment.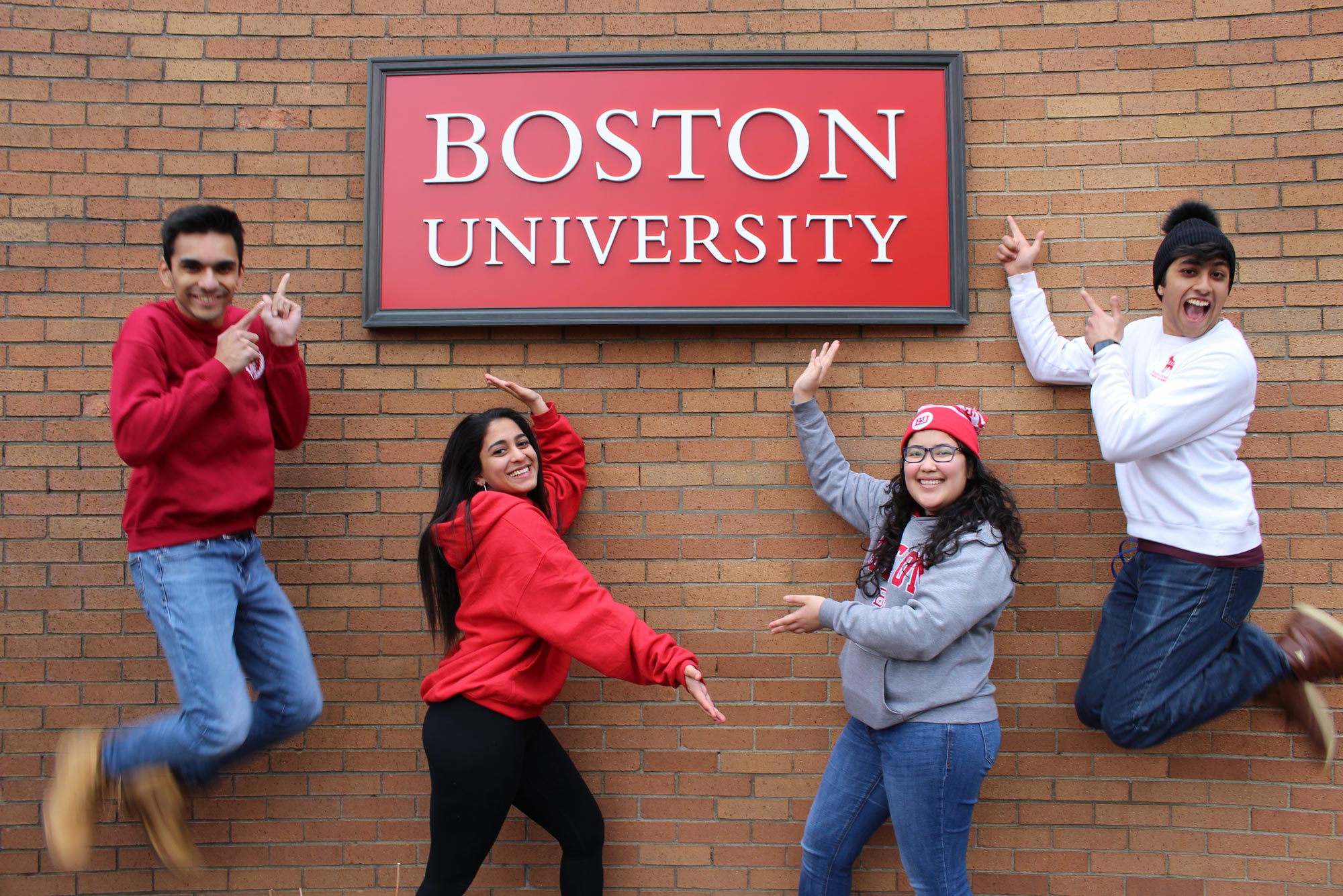 To know more, Contact Boston University agents in Pakistan. Do you want to apply to Boston University? Apply Now.
Boston University Fee and Scholarship for International Students
Being a private university, Boston University's fees and tuition costs can be rather high. These are some approximate fees and details on scholarships available to students from abroad:
Boston University Scholarship: Boston University's undergraduate fees and charges for out-of-country students are anticipated to cost roughly $59,430 for the 2022–2023 academic year. This includes the cost of health insurance as well as tuition. Depending on the program, graduate programs may have various tuition and fees.
Merit-Based Scholarship: Boston University provides merit-based financial aid to overseas students. Applicants are immediately evaluated for these extremely competitive scholarships when they submit an application for admission. The value of a scholarship might vary, but it usually ranges from just few thousand to the whole cost of tuition.
Need-Based financial help: Boston University also provides need-based financial help, albeit it is quite restricted, to overseas students. Before submitting an application for admission, international students who need financial help must submit a CSS Profile as well as the Foreign Student Certification of Finances.
External Scholarship: Scholarships granted by their home countries or by international organizations are examples of external financing sources that overseas students might look into.
It is crucial to remember that the fees and scholarship information above are estimates and may change depending on the course and the individual. For the most recent information, prospective international students are advised to visit Edify Group of Companies website or get in touch with the our well-trained counselors to get yourself enrolled.
Get in touch with your counselor
Sign up for our news alerts!
Did you enjoy this article? Then Don't miss the next one!
Recent Posts