Universities
Why Greenwich University is Best Choice for International Students?
University Of Greenwich
The University of Greenwich is a multicultural university where many international students study every year. Situated in Greenwich, the university is very close to London, enabling students to explore the central city conveniently.
Also, the university offers rolling hills, nearby pubs and bars, and seaside resorts, all available to the students to make their stay both educational and adventurous.
The University of Greenwich is based on three campuses. The Avery hill campus and Greenwich campus are in London, whereas the Medway campus is in Kent.
Each campus comes with its charm and offers different facilities to students. Academically, the Greenwich university is considered to be a great university with numerous courses and a credible degree. Many graduates of Greenwich University have shown promising career paths and have found employment in the top industries easily. The degree is also internationally recognized.
The diverse atmosphere of the university serves as a great medium for students to make acquaintances with like-minded individuals and spend their academic years in a healthy environment. Currently, over 9000 international students are enrolled at the University of Greenwich.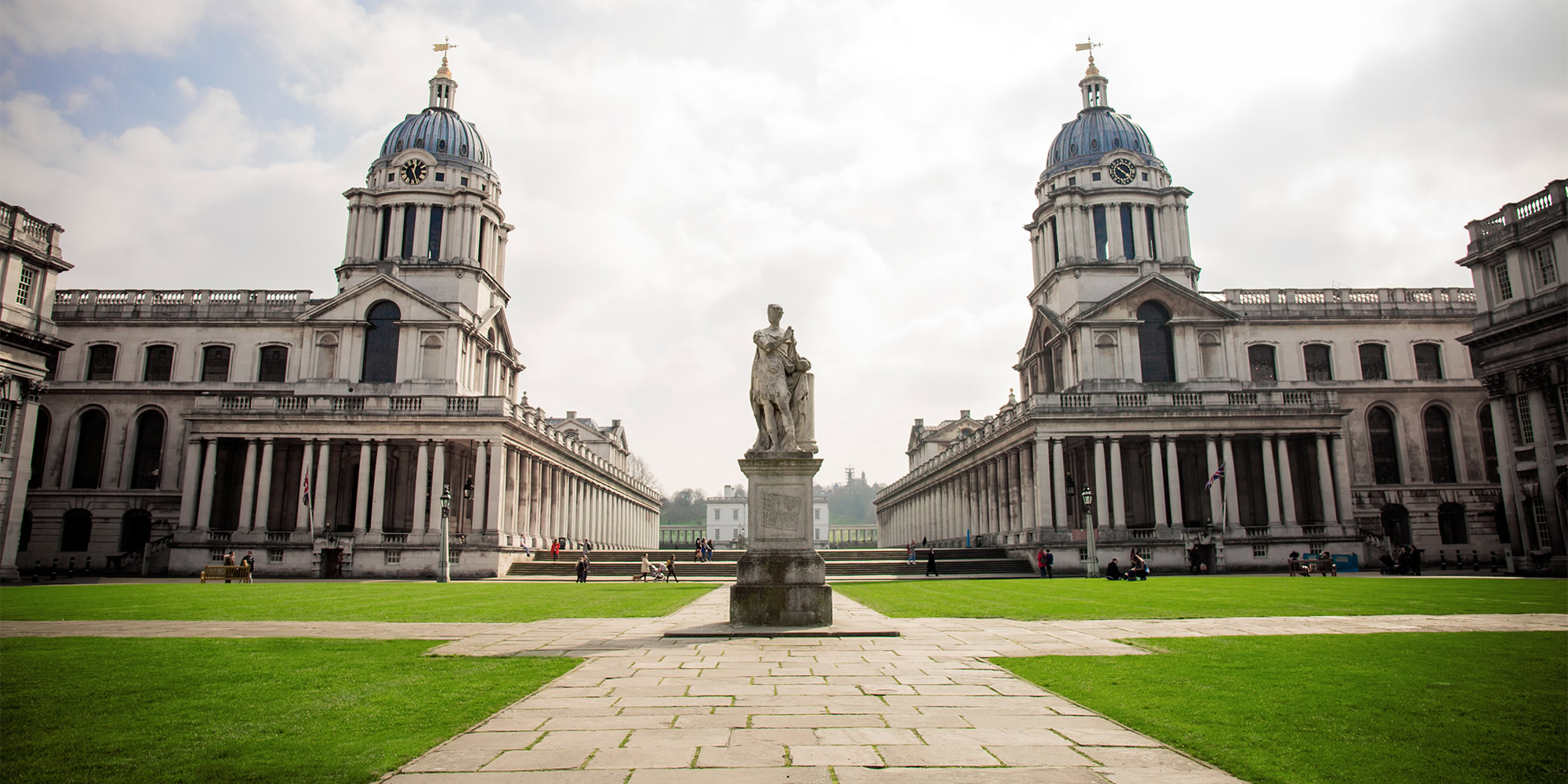 Academics at Greenwich University:
Greenwich university has a variety of courses to choose from. It offers both postgraduate and undergraduate degrees. First, let's discuss the postgraduate courses offered at the University of Greenwich.
Undergraduate Courses at the University of Greenwich:
The University of Greenwich offers over 450 undergraduate programs for international students in a vast variety of subjects and areas of study. Some of the popular courses include but are not limited to:
· Sociology
· International Relations
· Games and Design development
· Accounting and Finance
· Business Management
· Engineering
· Medicine
· Nursing
· Biomedical Science
· Animal Management
· Chemistry
Postgraduate Courses at the University of Greenwich:
Currently, over 145 postgraduate courses are being offered at the University of Greenwich. Some popular courses include:
· International Business
· International Events Management
· Civil Engineering
· Forensics and Cyber Security
· Big Data and Business Intelligence
· Biotechnology
· Food Innovation
· Global environmental change
· Safety, health, and environment
The University of Greenwich offers courses in the areas of:
Arts and Humanities
Business and Management
Engineering and Technology
Lifesciences and Medicine
Natural Sciences
Social Sciences and Management
University Of Greenwich Ranking:
The University of Greenwich is ranked between 800-1000 among the top universities in the world according to the QS World University Rankings 2023.
It is also considered to be one of the best universities in the United Kingdom. It is also widely popular for its research excellence in the academic field.
Read About: London South Bank University, Study in London
Student Accommodation at Greenwich University:
With over 2300 residency rooms, the Greenwich university has both on-campus and other private residency options nearby for international students. The rooms are available in different categories such as Single bedroom dorms or self-contained studio apartments.
The application form has to be filled out for student accommodation beforehand to secure an opening. Because of the massive number of student enrollments every year, the university also has nearby private residency buildings where students can get rooms or flats on a monthly rental basis.
As an international student, finding suitable and affordable rooms or flats is a hectic task. To tackle this issue, the Student Affairs department available on every campus helps students find suitable accommodation within their affordability range.
Additional Benefits of Studying at the University of Greenwich:
With one of the best education systems and highly qualified faculty, the list of benefits does not end here.
The University of Greenwich also provides a dedicated international student advisor present on campus to help international students get familiar with their courses, the accommodation, and the university campus itself.
The University of Greenwich also has a 'Jobshop' where students can find suitable part-time jobs to afford their finances and rent. Both on-campus and off-campus jobs are available here and students can also get further details of jobs and discuss any queries they may have relating to the job.
Another great benefit is that the University of Greenwich has a student union. The students gather in unison to tackle any issues they might face and help every fellow student at the university with anything. The student union acts as a voice for all the students at the university.
The University of Greenwich also offers English language courses for students coming from countries where English is not spoken as a first language, for example; Pakistan.
In addition to this, free skills training workshops are also offered that reflect positively on the resumes of students and help them get employment faster.
Do you want to apply in the University of Greenwich? Contact the Greenwich University agents in Pakistan. Apply Now
Scholarships at the University of Greenwich for International Students:
The University of Greenwich has dedicated scholarships for international students who fulfill the eligibility criteria. These scholarships help in reducing the tuition fee for the academic year.
Pakistani students can also apply for these scholarships and if they fit the eligibility criteria, the tuition fee drops down significantly, making it easier to afford an international degree.
To follow up on the available scholarships and secure them, feel free to contact us. Edify provides the best professional services regarding international scholarships for Pakistani students in the UK and the best education consultancy in Pakistan.
As always, we thank you for reading our article on the University of Greenwich. Hopefully, this article cleared your doubts and helped you make an informed decision about whether the University of Greenwich is the right university for you or not.
Edify Group of Companies is the best education consultant in Pakistan. We offer services regarding studying abroad, career counseling, and immigration services in Pakistan. Edify Group of Companies is also the best visa consultant in Pakistan.
Visit one of our offices now in Lahore, Multan, Or Faisalabad to take the first step toward your future in the UK!
Sign up for our news alerts!
Did you enjoy this article? Then Don't miss the next one!
Recent Posts