Education
What is GRE and how to prepare for it? A comprehensive guide for International students
Introduction
The Graduate Record Examination (GRE) is a standardized test used by graduate schools and business schools to determine candidates' readiness for advanced study. The GRE is intended to assess potential graduate students' verbal reasoning, numeric reasoning, analytical writing, and critical thinking abilities. This article will explain what the GRE is, how to prepare for it, and what a good GRE score is and what is the format of GTE.
What is the GRE?
The GRE is a computer-based and paper based assessment of the abilities and information required for graduate and business schools. Analytical Writing, Verbal Reasoning, and Quantitative Reasoning are the three components of the test.
The Analytical Writing portion includes two problems that examine the candidate's ability to analyze and evaluate arguments as well as articulate ideas effectively and logically. The Verbal Reasoning component evaluates the candidate's ability to analyze and evaluate written material, while the Quantitative Reasoning section evaluates the candidate's ability to grasp and analyze quantitative data and answer problems using mathematical principles.
The GRE is administered at certified exam centers across the world throughout the year. The Verbal and Quantitative portions are rated on a scale of 130-170, while the Analytical Writing section is scored on a scale of 0-6.
How to Prepare for GRE
Preparing for the GRE might be a difficult endeavor, but with the appropriate attitude and tools, it is doable. Here are some preparation recommendations for the GRE:
Grasp the exam's structure and content: Before you begin preparing for the GRE, it's critical to grasp the exam's format and topic. The exam is often made up of multiple-choice questions designed to assess your understanding of teaching strategies, communication skills, and subject matter competence. Knowing what to expect from the test might assist you in developing a focused study strategy.
Concentrate on your subject area expertise: The GRE assesses your understanding of your specific subject matter, so brush up on your mastery of the content. Reviewing educational materials, notes, and prior assignments might help you prepare for the exam by refreshing your knowledge.
Example GRE questions: Many test preparation resources include example GRE questions that you may use to practice for the exam. These questions will help you discover areas where you should focus your study efforts and offer you an idea of the sorts of questions you'll notice on the test.
Attend review sessions: Some schools provide GRE review sessions for graduate students, which can provide you with additional study materials as well as the opportunity to ask questions of experienced teaching assistants. Consider working with a tutor: If you're struggling with a specific area of the exam, consider working with a tutor who can provide you with one-on-one guidance and support.
Take practice exams: Practising for the GRE will help you get acquainted with its format and schedule. They can also assist you in identifying areas for improvement and provide you with the chance to build techniques for answering multiple-choice questions.
Make a study calendar: Making a study timetable might assist you in staying on track with your preparation efforts. Set aside devoted study time each week, and make your study sessions a priority.
Get lots of rest and exercise: It's critical to look after yourself during the planning phase. Sleeping and exercising regularly might help you stay organized and energized while you prepare for the GTE.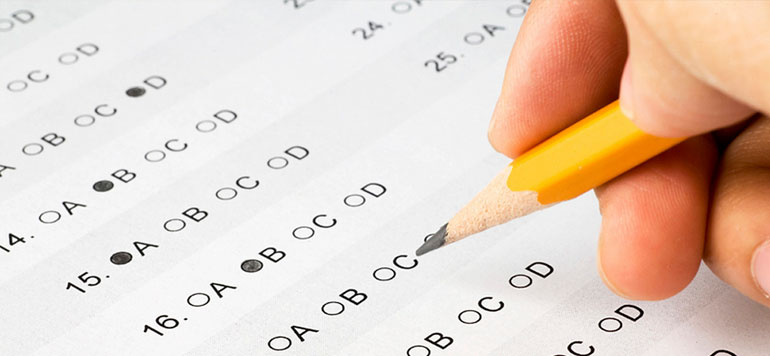 You may boost your chances of success on the test by understanding the format and substance of the exam, focusing on your subject matter knowledge, practicing with sample questions and examinations, attending review sessions or working with a tutor, setting up a study program, and taking care of yourself.
You may feel confident and prepared as you take on the responsibilities of being a teaching assistant if you prepare properly.
What is a Good GRE score?
A competitive GRE score is one that is appropriate for the graduate programs to which you are applying. Each section's average GRE score is 150 for Verbal Reasoning, 153 for Quantitative Reasoning, and 4.0 for Analytical Writing. The scores were necessary for admission to graduate programs, on the other hand, vary greatly depending on the program and the institution.
Some top-tier colleges, for example, may need 90th percentile or higher marks, but some less competitive programs may allow 50th percentile or lower ratings. It is critical to examine the entrance requirements of the programs you are interested in and aim for competitive ratings.
Recommended Read:
Study In Lakehead University Of Canada
GRE Test format
The GRE exam is accessible in two formats: computer-based (CBT) and paper-based (PBT). CBT is the most often utilised format and is offered all year. It is divided into six sections: two Analytical Writing essays, two sets of Verbal Reasoning, two sets of Quantitative Reasoning, an unscored experimental component, and an optional research section. The CBT takes 3 hours and 45 minutes to complete.
In regions where the CBT is not accessible, the PBT is used. It also includes two Analytical Writing essays, two sets of Verbal Reasoning, two sets of Quantitative Reasoning, an unscored experimental portion, and an optional research section. The PBT's overall testing time is 3 hours and 45 minutes.
The GRE exam evaluates a wide range of skills and abilities, including analytical writing, verbal reasoning, and mathematical reasoning. Test takers might boost their chances of earning a good score by understanding the format of the test.
Conclusion
Finally, the GRE is an essential standardized test that assesses candidates' academic readiness and potential for graduate-level programs all around the world. It is accessible in two formats: computer-based (CBT) and paper-based (PBT), and it comprises of six parts that examine a wide variety of skills and abilities, such as analytical writing, verbal reasoning, and numeric reasoning.
To properly prepare for the GRE, test takers need become acquainted with the exam format, content, and scoring system. They can also make use of a variety of study materials such as practise exams, study guides, and tutoring programmes. A good GRE result can greatly boost one's chances of admission to a preferred graduate-level programme, making it an important stage in the application process.
Thanks for reading Edify Group of Companies article on "What is GRE and how to prepare for it? A comprehensive guide for International Students" if you want to know more about International universities and academic test then you can contact Edify Group of Companies.
Get in touch with your counselor
Sign up for our news alerts!
Did you enjoy this article? Then Don't miss the next one!