Education
Upcoming intake in Australia 2023-2024 for international students
Australia has long been a sought-after destination for international students, offering world-class education and a multicultural environment.
This article will look into the upcoming intakes in Australia for the academic year 2023-2024, highlighting the deadlines, eligibility criteria, application procedures, and associated benefits.
Popular Intakes in Australia
Australian universities and institutions offer multiple intakes yearly to accommodate international students' varying needs and preferences. The most popular inputs in Australia are:
1. February Intake
The February intake, often referred to as the first semester or main intake, stands out as the most popular intake for international students.
Typically, application deadlines for the February intake fall between August and November of the previous year.
This intake is ideal for students wishing to begin their academic journey in Australia and experience a pleasant Australian summer.
2. July Intake
The July intake, the mid-year or second-semester intake, ranks second most popular among international students.
Application deadlines for the July intake typically range from March to May.
This intake offers flexibility in the academic calendar and provides opportunities for students to engage in part-time work or internships during the Australian winter months.
3. November Intake
The November intake, or the summer or tertiary intake, serves a niche group of international students.
Application deadlines for the November intake usually fall between June and August.
While fewer courses may be available in this intake compared to the others, it can be an excellent choice for those with specific program requirements or personal preferences regarding the Australian climate.
Benefits of Various Intakes in Australia
The Australian education system offers multiple intakes throughout the year, each with unique benefits.
These intakes cater to international students' diverse needs and preferences, providing flexibility and options to align with individual circumstances.
How to Apply for Different Intakes in Australia
Each significant intake - February, July, and November follows a similar application process but with distinct timelines.
Here are the general steps that most international students will need to follow:
Research and choose programs
Check Eligibility
Prepare documents
Online application
Document upload
Pay application fee
Submit application
Track application status
Receive an offer letter
Acceptance and confirmation
Apply for a student visa
Attend pre-departure orientation (if available)
Documents Checklist
When applying for an intake in Australia as an international student, you must prepare documents to support your application for a student visa and admission to an Australian educational institution.
While the specific requirements may vary depending on your chosen course and institution, here is a general checklist of documents that are commonly required:
Valid Passport
Visa Application Form (Student Visa Subclass 500)
Visa Application Fee
English Language Proficiency
Academic Transcripts and Certificates
Statement of Purpose
Financial Capacity
Health Insurance (Overseas Student Health Cover - OSHC)
Genuine Temporary Entrant (GTE) Statement
Resume/CV
Passport-sized Photos
Health and Character Certificates
Popular Universities with Various Intakes in Australia
Many universities in Australia provide multiple intakes, making it easier for international students to access these sought-after programs.
Here are some famous universities in Australia known for their diverse intake options:
February Intakes:
University of Melbourne
Australian National University
University of Queensland
Monash University
University of Sydney
University of New South Wales
University of Adelaide
The University of Western Australia
University of Technology Sydney
University of Canberra
July Intakes:
Australian National University
University of Melbourne
University of Sydney
University of New South Wales
University of Queensland
Carnegie Mellon University
Monash University
The University of Western Australia
University of Adelaide
University of Technology Sydney
November Intakes:
Australian National University (ANU)
The University of Melbourne
The University of Sydney
The University of Queensland
Monash University
The University of Western Australia
The University of Adelaide
University of Technology Sydney
The University of New South Wales
University of Wollongong
Which Intake Should You Opt For?
Proper intake in Australia is a critical decision when planning to study abroad. Your choice should align with your academic goals, personal circumstances, and preferences.
Here are some factors to consider when deciding which intake to opt for:
Academic readiness
Program availability
Part-time work opportunities
Weather preferences
Gap year
Scholarship availability
Personal circumstances
Transition plans
Networking opportunities
Application deadlines
Ultimately, there is no one-size-fits-all answer to which intake you should choose. Your decision should reflect your unique circumstances and goals.
Suggested Read
Should I Apply For A STEM Degree Abroad?
Conclusion
Australia remains a top choice for students seeking high-quality education, and its diverse intake system plays a pivotal role in accommodating the needs and aspirations of a global student population.
The different intakes in Australia offer various benefits, catering to different academic readiness levels, personal preferences, and circumstances.
Whether you're ready to embark on your educational journey immediately, seeking part-time work opportunities during your studies, or considering a gap year before university, there's an intake that suits your needs.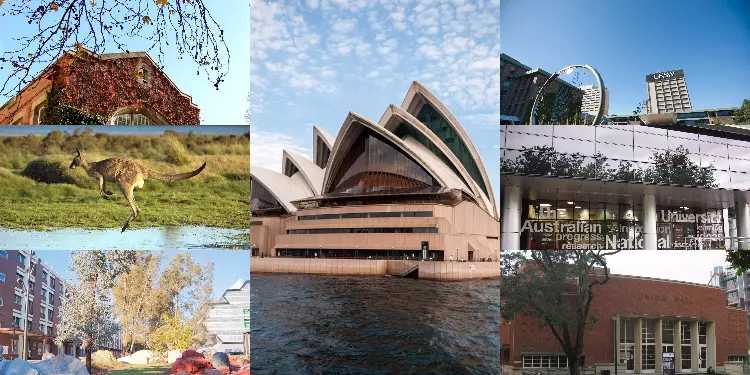 FAQS
What are the key benefits of choosing the February intake in Australia?
The February intake allows students to start with the Australian academic year, experience a pleasant summer, and align with graduation cycles.
Can I work part-time during the July intake in Australia?
Yes, the July intake offers opportunities for part-time work during the Australian winter months.
How can I decide which intake to choose for my studies in Australia?
Consider factors like academic readiness, program availability, part-time work options, weather preferences, and personal circumstances to make your decision
Sign up for our news alerts!
Did you enjoy this article? Then Don't miss the next one!
Recent Posts