Universities
University of Bolton UK: Ranking, Courses and Scholarship
Established in 1824 as the Bolton Mechanics Institute, the University of Bolton has undergone significant transformations, culminating in attaining degree-awarding powers in 1990 and the prestigious title of University of Bolton in 2005.
This venerable institution boasts over 30 professionally accredited courses, with notable accreditations from the British Psychological Society and the Nursing and Midwifery Council.
Notably, the University of Bolton has been at the forefront of inclusivity, catering to students with disabilities of all kinds.
Moreover, Bolton distinguishes itself by offering some of the lowest fees in the country, making quality education accessible to a broad spectrum of students.
In its commitment to global education, the University of Bolton recently expanded its footprint with a small campus in the UAE, underscoring its dedication to international outreach.
The student population at Bolton is a testament to its inclusive ethos, with approximately 25 percent hailing from minority communities, rendering it one of the most ethnically diverse institutions in the UK.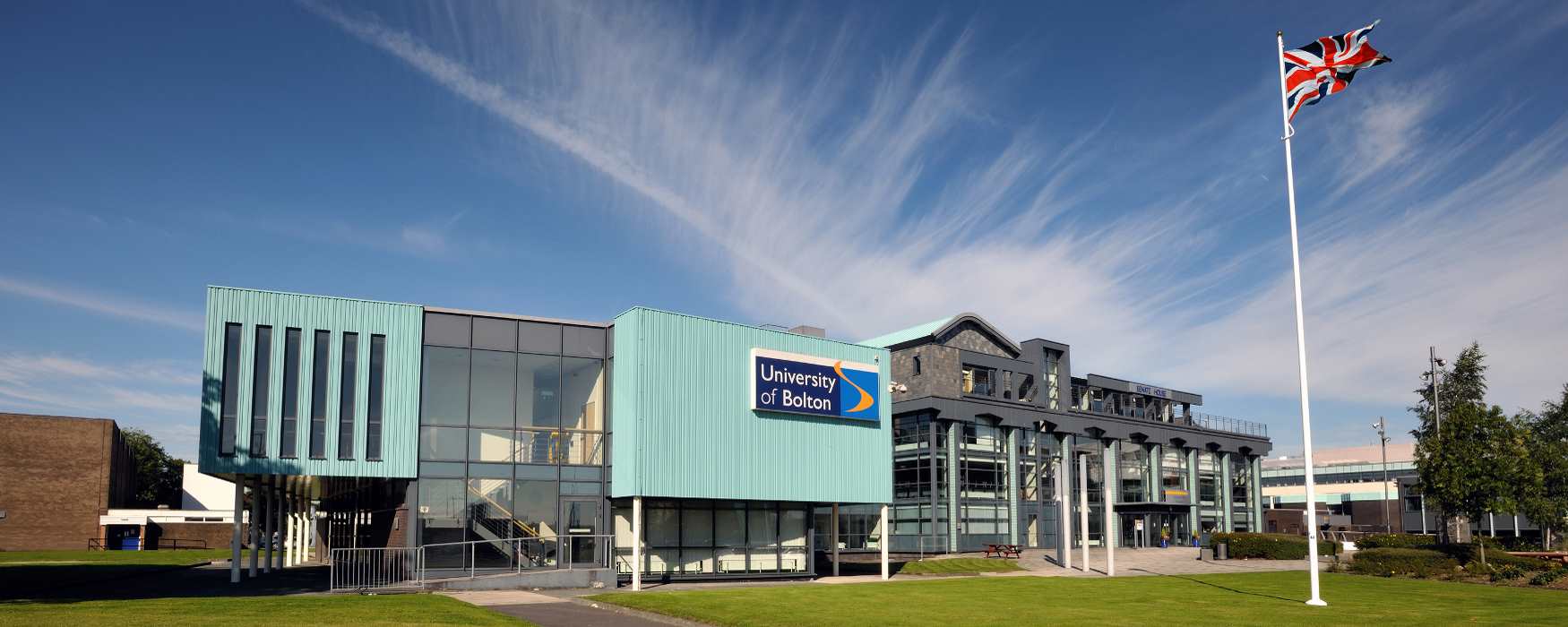 University of Bolton Ranking
The University of Bolton consistently earns acclaim on both national and global fronts, attesting to its commitment to providing quality education and fostering excellent job opportunities for its graduates. The rankings include:
Overall Ranking
Guardian Ranking 2023: Bolton clinched the impressive position of #38 on the "The Best UK Universities Ranking—2023" list, affirming its commitment to providing a well-rounded educational experience.
Complete University Guide—University League Tables 2023: Bolton secured the #124 spot based on comprehensive metrics, including overall scores, entry standards, student satisfaction, research intensity, and academic services expenditure.
Times University Guide 2022: Acknowledged at #89, the University of Bolton's consistent ranking underlines its dedication to academic excellence.
UniRank: Bolton holds the country rank of #125 and the world rank of #2222, further establishing its global standing.
Course Ranking
Complete University Guide—Accounting and Finance 2022: In the field of Accounting and Finance, Bolton is ranked #74, attesting to the caliber of its programs in this discipline.
Complete University Guide—Business & Management Studies (UK) 2022: Bolton secured the #121 spot, reaffirming its position as a leading business and management education institution.
Guardian—Accounting and Finance Ranking 2022: Bolton's ranking at #3 in Accounting and Finance showcases its prowess in this specialized field.
Guardian—Business, Management & Marketing 2022: Bolton's #77 position underscores its commitment to excellence in business, management, and marketing education.
University of Bolton Accommodation
The University of Bolton prioritizes the well-being of its students by providing two Halls of Residence, offering a total of 700 single-study bedrooms on a self-catered basis.
Notably, the weekly rent for these accommodations is among the most affordable in the country, and it includes essential amenities such as heating, water, electricity, and internet access.
The university recognizes the diversity of its student body and, in acknowledgment of varied preferences, assists students in finding suitable off-campus accommodations.
University of Bolton Location
Nestled in the heart of Bolton, one of the UK's largest towns, the University enjoys a strategic location with rich cultural and industrial significance.
The proximity of the West Pennine moors, just 2.5 miles from campus, provides students with breathtaking scenic views, contributing to a holistic campus experience.
The convenient connectivity to Liverpool and Manchester via a short train ride enhances the accessibility of cultural and professional opportunities for students.
The University of Bolton is serviced by Manchester Airport, ensuring seamless international connectivity for students and faculty alike.
Recommended Read
The University of Bolton Top Courses for International Students
The University of Bolton offers a diverse array of top-notch courses designed to meet the evolving needs of students and the demands of various industries.
Top Courses include:
Biological sciences
Nursing and Midwifery
English Language
Business
Health and Medicine
International law
Fashion design
Electrical Engineering
To apply in January 2024 Intake in University of Bolton, you can contact Edify Group of Companies. Edify Group of Companies have a success score of over 98%.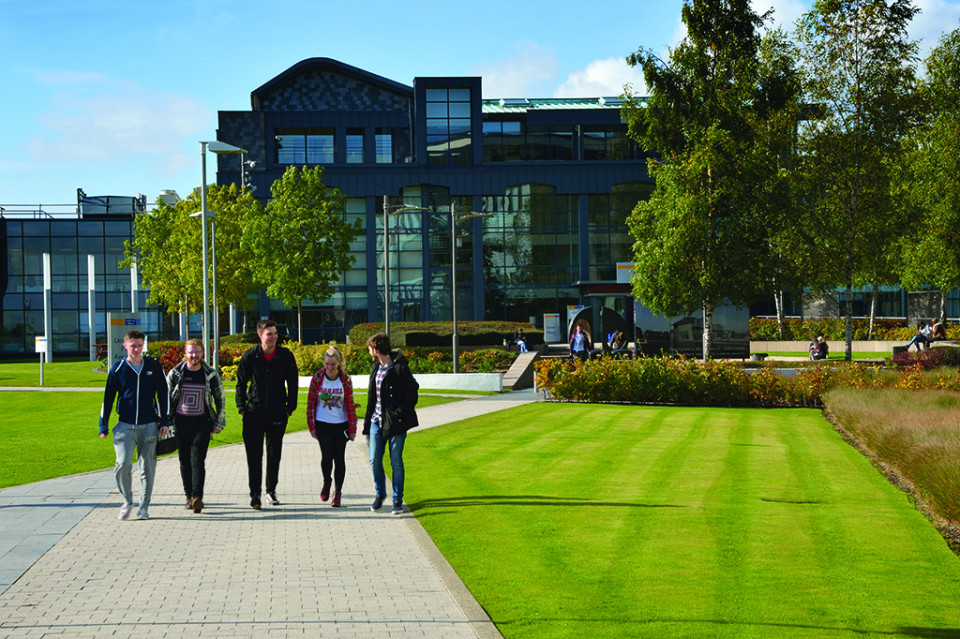 University of Bolton Scholarship for international students
The University of Bolton attracts students from over 100 countries, fostering a vibrant and multicultural campus environment.
The University offers the International Excellence Scholarship to support international students' academic journey.
This scholarship is available to full-time, self-funded students enrolling in taught master's courses in September 2023.
The International Excellence Scholarship is a testament to the University's commitment to recognizing and rewarding academic excellence.
Valued at £1,000, this scholarship is automatically assessed during the application process, eliminating the need for a separate application form.
Notably, the scholarship amount is deducted directly from the tuition fee, easing the financial burden on deserving students.
The final eligibility assessment is at the University's discretion, and international students are automatically considered for these scholarships based on the standard admissions deadlines.
Conclusion
The University of Bolton is a beacon of educational excellence, providing a rich tapestry of globally recognized courses, affordable accommodation options, and a commitment to inclusivity.
Its impressive rankings affirm its dedication to academic rigor, while the diverse student population and global outreach underscore its vibrant, multicultural environment.
For aspiring students seeking quality education, diverse opportunities, and financial support, the University of Bolton emerges as a formidable choice, where the pursuit of knowledge converges with a world of possibilities.
FAQS
FAQ: What sets the University of Bolton apart?
Bolton distinguishes itself with affordable fees, diverse courses, and a commitment to inclusivity, creating a dynamic and accessible learning environment.
FAQ: How can international students apply for the International Excellence Scholarship?
Answer: International students are automatically considered during the application process, with eligibility based on academic excellence.
FAQ: What accommodation options does the University of Bolton offer?
Answer: Bolton provides two Halls of Residence with 700 single-study bedrooms, offering affordable, self-catered living, including essential amenities and off-campus housing assistance.
Sign up for our news alerts!
Did you enjoy this article? Then Don't miss the next one!
Recent Posts