Universities
University of Aberdeen: A Legacy of Excellence and Global Exposure
The University of Aberdeen, one of the oldest and most prominent higher education institutions in the English-speaking world, is nestled among the magnificent Scottish landscapes.
Since its founding in 1495, the institution has maintained its dedication to academic quality by maintaining a vibrant atmosphere that promotes creativity and critical thinking.
Aberdeen continues to draw students from all over the world as a top research-intensive university because it provides a wide variety of courses and programs that educate graduates for success in a continually changing global environment.
Let's explore the best programs, rankings, the application procedure, and what it's like to attend this prestigious university.
History of the University of Aberdeen
The University of Aberdeen in Scotland was established in 1495 and has a long and distinguished history. The institution's pioneering founder, King William Elphinstone, had a vision for a center of learning that would promote Scotland's intellectual and spiritual development.
It was founded with the intention of offering instruction in theology, philosophy, law, and medicine and was first known as King's College. As a result of the institution's subsequent growth, Marischal College was established in 1593, giving the city two different colleges.
The university has contributed significantly to the development of Scottish society and culture over the ages, and it is now recognized around the world as an example of academic innovation and brilliance.
Top Courses and Ranking
The University of Aberdeen caters to the unique interests and objectives of students by offering a wide variety of programs in several fields. Top programs that have gained awareness on a global scale include:
Petroleum Engineering:
Aberdeen's petroleum engineering program, which has close connections to the oil sector, gives students the cutting-edge knowledge and abilities they need to succeed in this crucial field.
Medical Sciences:
The university's medical sciences programs stand out as a breeding ground for future healthcare leaders because to its top-notch research facilities and esteemed teachers.
Business and Economics:
Aberdeen's business and economics programs are known for giving students a thorough grasp of international markets and strategic decision-making.
Law:
The university's law department has won praise for its challenging legal instruction and significant research in a range of legal subjects.
Ranking
The University of Aberdeen has consistently been ranked among the best institutions in the world thanks to its commitment to academic achievement and research.
Its dedication to innovation, together with a heavy emphasis on student assistance and employability, has helped it gain distinction as a top academic school.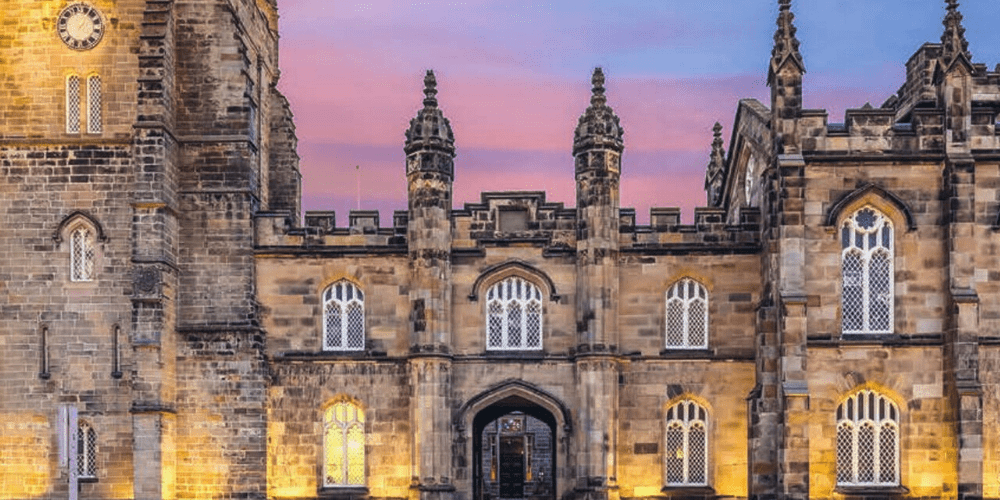 Recommended Read:
Here Are UK Universities Still Open For September 2023 Intake: Seize Your Academic Journey
Application Process
Although it necessitates careful attention to deadlines and particular course requirements, applying to the University of Aberdeen is a simple procedure. Prospective students can apply online at Edify Group of Companies.
Fees for International Students:
Depending on their field of study and degree of enrollment, international students may pay different tuition rates. International students often paid more in tuition for undergraduate programs than domestic students. Likewise, overseas students often paid various tuition rates for master's and doctoral-level programs.
Scholarships for International Students:
The University of Aberdeen provides international students with a range of financing options and scholarships to assist their academic endeavors.
These awards could be given based on academic achievement, nationality, a student's chosen field of study, or financial necessity. While some of the scholarship opportunities are only available to students from abroad, others are available to both domestic and foreign candidates.
Currently, a Scholarship of 5000 GBP is being granted to international students for Undergraduate and Pre Masters for September 2023 intake, apply through Edify Group of Companies right now.
International student's exposure in the University of Aberdeen
Students from all over the world may experience a unique and intensive education at the University of Aberdeen thanks to its vibrant and varied international student community.
The institution promotes contact and cooperation amongst students from all origins and cultures as part of its commitment to creating a global worldview.
At Aberdeen, international students are exposed to a lively and welcoming community that broadens their perspectives, promotes intercultural understanding, and cultivates lifelong connections.
They gain vital knowledge and views via participation in a variety of academic and extracurricular activities, positioning them to succeed in a globalized, multiethnic world once they leave college.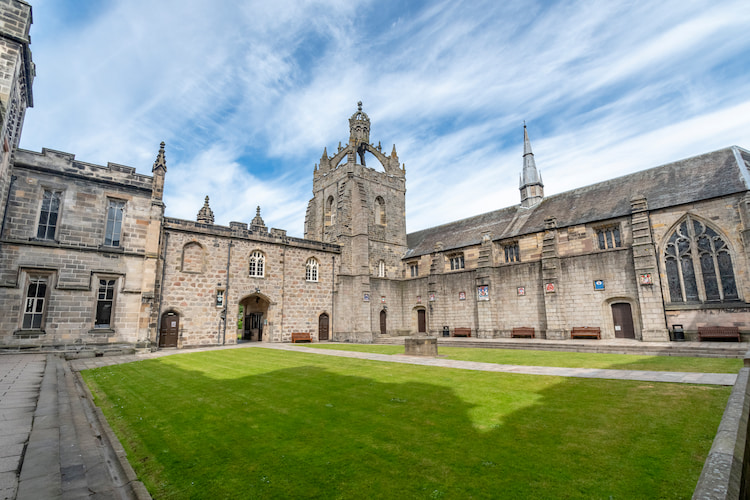 Conclusion
The University of Aberdeen, which has a tradition spanning more than 500 years, continues to be a shining example of academic innovation and quality. The university provides a supportive atmosphere that equips students with success in their chosen disciplines.
It has a broad selection of premier courses and a strong international reputation for research. Its dedication to supporting an inclusive, varied, and international student community gives students the chance to experience many cultures and viewpoints, expanding their minds and preparing them for a world that is more linked.
Aberdeen University continues to be a representation of intellectual development, discovery, and the quest for knowledge that cuts across boundaries and improves lives, from its historical roots to its contemporary accomplishments.
FAQ'S
What are the best programs the University of Aberdeen has to offer?
The following courses at Aberdeen are among the best in the country for academic quality and relevance: petroleum engineering, medical sciences, business, and law.
How do overseas students apply to the University of Aberdeen?
In order to apply online through the university's site, international applicants must submit their academic transcripts, a personal statement, three references, and proof that they match the language requirements.
What distinguishes the University of Aberdeen's exposure to overseas students?
In order to promote contact between students from different origins, and cross-cultural understanding, and prepare them for a globalized society, Aberdeen encourages a varied and inclusive community.
Sign up for our news alerts!
Did you enjoy this article? Then Don't miss the next one!
Recent Posts