Education
Understanding the Genuine Student Test (GST): A Comprehensive Guide for International Students in Australia
Australia is a prominent destination for international students due to its world-class educational institutions, diverse cultural experiences, and friendly environment.
The Australian government has put in place a crucial safeguard known as the Genuine Student Test (GST) to keep its attraction to actual students.
By ensuring that only motivated and sufficiently prepared applicants are admitted to Australian educational institutions, this exam helps to enhance the system's integrity for granting student visas.
This article examines the nuances of the GST, including its requirements, benefits, challenges, and recommendations.
We aim to help international students successfully navigate the complex Australian immigration procedure.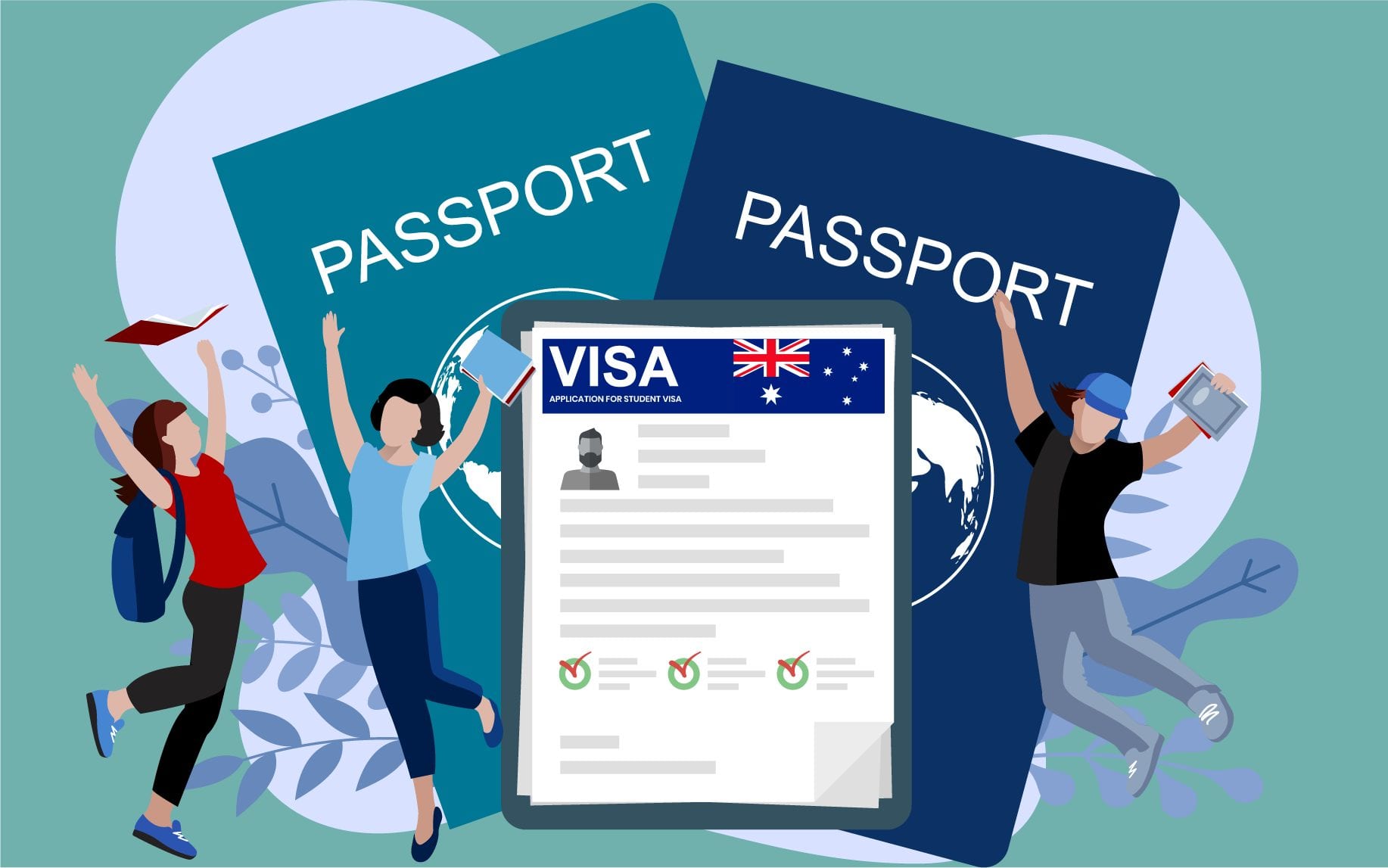 Overview of the Genuine Student Test (GST)
The GST thoroughly assesses the requirements for obtaining an Australian student visa. All international students applying for a subclass 500 visa must take this test, which requires proof of the following:
Genuine Intent:
Candidates must convince the evaluating authority that they genuinely desire to continue their education in Australia. This includes providing in-depth evidence proving the student's desire to pursue further education in Australia.
English Language Proficiency:
Success in school depends on one's ability to communicate in English. The International English Language Testing System (IELTS), the Pearson Test of English (PTE), or the Test of English as a Foreign Language (TOEFL) are examples of standardised tests that applicants must pass to be considered.
Financial Resources:
They can pay for the initial and continuing costs of studying in Australia. Prospective students must demonstrate their capacity to support themselves by submitting bank statements, tax returns, and other relevant financial documents.
Valid Enrollment Offer:
Applicants must get a formal admissions offer from an Australian educational institution to satisfy this requirement.
The admission offer should appropriately reflect the student's selected course of study, programme location, and other pertinent course information.
Health Insurance:
Every international student studying in Australia must maintain health insurance coverage, assuring access to top-notch medical treatment when necessary.
A comparison of The GST and GTE
In the past, determining a student's sincerity in coming to Australia to study was done using the Genuine Temporary Entrant (GTE) criteria.
The main focus of the GTE criterion was whether the student planned to use the student visa programme for what it was designed for, namely for receiving a top-notch education rather than as a means of obtaining Australian residency.
However, the GST broadens the scope of its evaluation beyond purpose and includes additional factors, including financial capability, health insurance, and English language competency.
Suggested Read:
Toronto Metropolitan University: Rankings, Innovation, And Sustainability
International Student Survival Guide: Navigating Your New City With Ease
Advantages of GST over GTE
Comprehensive Assessment of GST:
The GST comprehensively analyses students' eligibility, considering their sincerity of purpose, language skills, financial stability, and enrollment offers.
This comprehensive strategy ensures that only committed students who satisfy specific requirements are qualified for student visas.
Fraud Prevention:
The GST is a potent disincentive against fraudulent operations by enlarging the evaluation criteria.
It provides strict guidelines that guarantee that only legitimate students who genuinely desire to study in Australia are awarded visas, decreasing the number of fraudulent instances.
Enhanced Student Quality:
By strongly emphasising English language competency and financial security, the GST draws top-tier applicants with the knowledge and resources necessary to succeed in their chosen industries.
This promotes a favourable learning environment while simultaneously upholding the academic standards of Australian educational institutions.
Successful Australian student visa applications must adhere to these requirements, and the GST ensures that only sincere and devout students who meet these requirements are given visas.
Challenges and Conditions with GST
Prospective students may face several difficulties despite the GST's efforts to improve the Australian student visa system:
Strict Requirements:
It might be challenging to meet the varied requirements, including language competency, financial capability, and legitimate enrollment offers.
Prospective students must carefully arrange their schedules and ensure they fulfil all requirements.
Competition for student visas may intensify as the emphasis changes to luring top-tier candidates.
Aspiring students should set themselves apart by demonstrating their academic success and the overall calibre of their applications.
Financial preparation and rigorous record-keeping are necessary to demonstrate adequate financial stability.
Students must be prepared to show proof of sufficient cash to support their living and educational costs.
Recommendation for Students
To improve their chances of receiving an Australian student visa, international students with plans to complete their studies in Australia can take the following actions:
Strategic Planning:
Start preparing early and ensure that you satisfy all requirements for the GST exam, such as having legitimate enrollment offers, being financially stable, and having the necessary English language proficiency levels.
Carefully select the educational institutes you wish to attend. To make sure they complement your academic goals and personal interests, do extensive study on their academic offers, instructors, and extracurricular possibilities.
Meticulous Preparation:
Carefully compile your academic transcripts, financial records, and other pertinent information.
Ensure that all documentation complies with Australian visa rules and is up to date.Maintain effective and transparent communication throughout the visa application process.
Explain why you want to study in Australia and offer accurate and thorough facts to support your application.
Conclusion
In conclusion, the Australian Genuine Student Test (GST) offers a more complete and robust review of applicants' eligibility for student visas than the previous Genuine Temporary Entrant (GTE) criteria, which it has replaced.
The GST examines a student's preparation, intent, language competency, financial stability, and enrollment offers, whereas the GTE solely focuses on evaluating intents.
This meticulous process ensures that only motivated and well-prepared students are given the chance to continue their education in Australia.
FAQ'S
What does Australia's Genuine Student Test (GST) entail?
The GST evaluates applicants for student visas by considering their purpose, linguistic ability, financial situation, enrollment offers, and other factors.
How can I fulfil the GST's financial requirements?
Make a financial plan, compile your financial records, and ensure you have enough money to pay for your school and living costs.
What can I do to make my application for a student visa stand out in the crowded process?
Consult research institutes, keep up a stellar academic record, and articulate your reasons for wanting to study in Australia.
Sign up for our news alerts!
Did you enjoy this article? Then Don't miss the next one!
Recent Posts