Education
Studying Nursing in Australia - Your Pathway to PR
Australia, renowned for its marine reserves, tropical beaches, and diverse cultural heritage, is equally famous for its rigorous healthcare and education systems.
International students, attracted by the country's allure, are increasingly choosing to pursue nursing courses in Australia.
This comprehensive guide will explore the nursing scope for international students in Australia, highlighting its immense career potential.
Why Choose Nursing in Australia?
World-Class Education
Australia boasts a world-class education system, housing prestigious universities offering exceptional nursing programs.
International students benefit from high-quality education in a multicultural and diverse environment.
Regional Opportunities
Australia encourages skilled workers to settle in regional areas to address skill shortages.
Studying in these regions not only offers additional immigration points but also prioritizes visa processing and exemption from specific salary requirements.
Unlocking the Potential: DAMA Regions
Explore the Designated Area Migration Agreement (DAMA) regions, where you can enjoy exemptions from minimum salary thresholds, facilitating the pathway to permanent residency.
Nursing Australia Overview
Nursing Profession for international students
A Profession of Impact
Embark on a fulfilling career that allows you to make a significant difference in people's lives by enhancing their health and well-being.
Versatile and Flexible
Discover the versatility of nursing with transferable skills that enable you to work across diverse healthcare sectors and locations.
Flexible Working Hours
Nursing offers flexible working arrangements, allowing you to choose from various shifts and schedules.
Constant Learning and Stimulation
Experience the dynamic nature of nursing, where each day presents new challenges and opportunities for personal and professional growth.
Meeting the Demand for Nurses in Australia
Unwavering Demand
Understand Australia's high demand for nursing professionals, driven by population growth and an aging demographic.
Age No Barrier
Learn that it's never too late to pursue a nursing career, with options for those transitioning from other professions.
Leadership and Collaboration
Discover the leadership and collaboration opportunities for nurses, fostering independence and teamwork.
Diverse Specializations
Explore the multitude of nursing specialties, from paediatrics to maternity care, and consider unique career avenues.
Recommended Read
Top 6 Countries For Pakistani Students To Study Abroad
Why study Nursing in Australia
Australia's universities are globally recognized for their nursing programs, with a substantial presence in the QS World University Rankings.
Thriving Healthcare Sector
Understand the thriving healthcare sector in Australia, driven by an aging population and increasing healthcare demands.
AHPRA Membership: Your Gateway to Success
Learn about joining the Australian Health Practitioner Regulation Agency (AHPRA) and the benefits it offers, including networking, job opportunities, and skill development.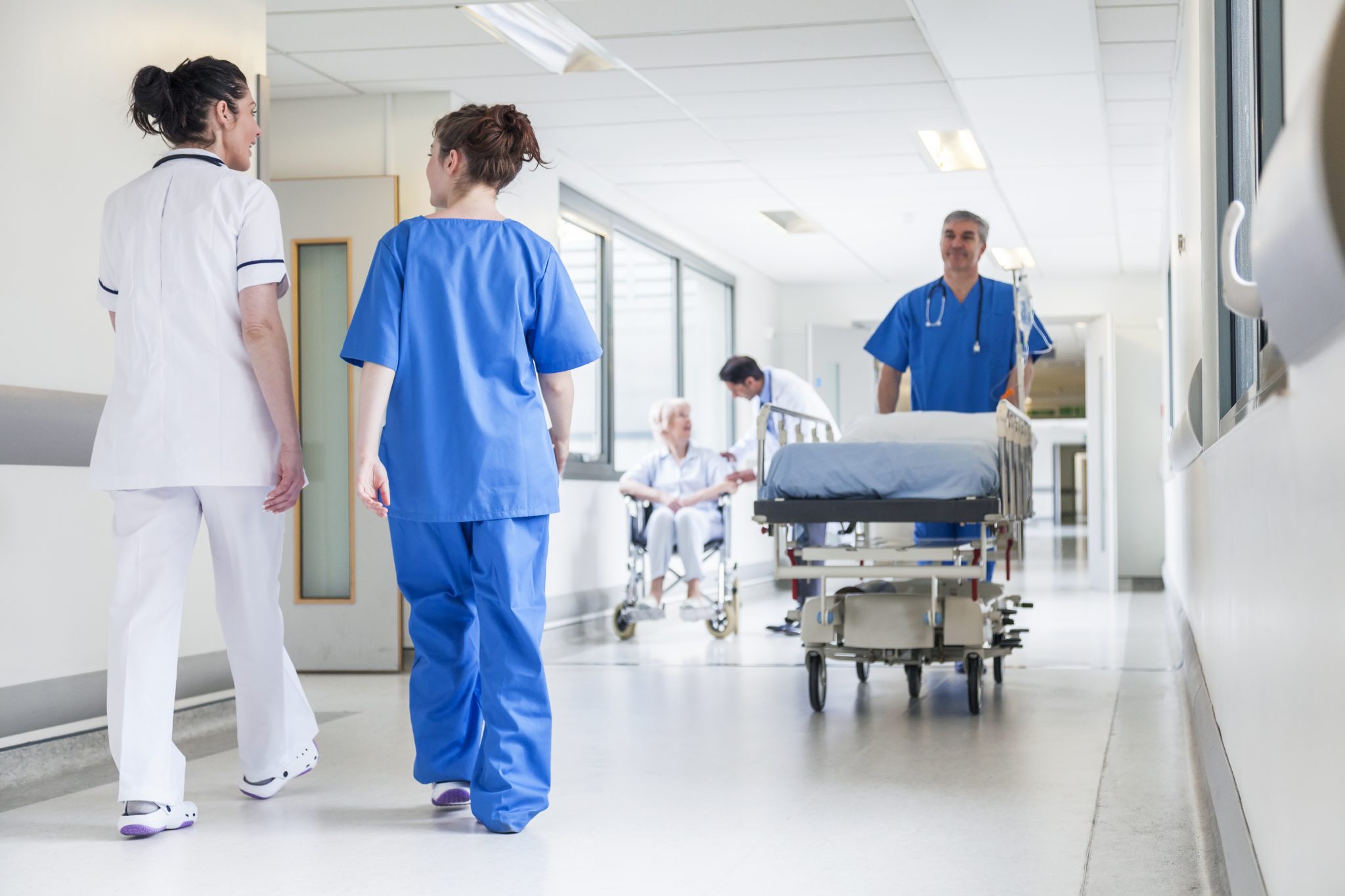 Nursing Programs in Australia: Your Path to PR
Diploma of Nursing/Certificate IV
The Diploma of Nursing or Certificate IV of Nursing opens doors to the healthcare workforce, equipping you with the essential skills to work as an Enrolled Nurse throughout Australia.
This comprehensive program typically spans 18 to 24 months, providing you with foundational knowledge, competencies, and practical skills necessary for registration with the Australian Health Practitioner Registration Authority (AHPRA) and the Nursing and Midwifery Board of Australia.
Upon completion, you'll be prepared to embark on a diverse nursing career and can even opt to further your education with a Bachelor of Nursing.
Entry Requirements:
Institutions may have varying entry criteria, so reviewing the course information on their websites is crucial. Common prerequisites include:
Language, literacy, and numeracy proficiency at Level 3 of the Australian Core Skills Framework (ACSF).
Completing Australian Year 12 or an approved English language test with numeracy skills aligned to Level 3 of ACSF.
Meeting the English language skills registration standard of the Nursing and Midwifery Board of Australia (NMBA).
Bachelor of Nursing
The Bachelor of Nursing program empowers you with the knowledge and expertise needed to become a skilled and compassionate registered nurse within the Australian healthcare landscape.
This program prepares you to deliver top-quality nursing care in various healthcare settings, fostering ethical, critical, and creative thinking.
Throughout the program, you'll enhance your abilities in assessment, clinical decision-making, professional communication, cultural competence, diversity awareness, research, and cutting-edge technology.
Entry Requirements:
Typical admission criteria include:
Successful completion of Australian Year 12 or an equivalent senior secondary school qualification
Demonstrated English language proficiency.
Meeting the English language skills registration standard of the Nursing and Midwifery Board of Australia (NMBA).
It's essential to thoroughly explore each institution's specific prerequisites, as they may differ.
Master of Nursing
For those seeking postgraduate studies and aiming to advance their careers in clinical or research roles, the Master of Nursing program is an ideal choice.
This program caters to individuals aspiring to work across diverse specializations and healthcare environments.
Entry Requirements:
Master of Nursing applicants generally must:
Hold an approved degree or equivalent qualification.
Be registered nurses in Australia. If written in a country other than Australia, they typically must hold an approved degree or equivalent qualification.
Master of Nursing Science
This program suits applicants with an undergraduate degree in any discipline or equivalent completed within the last ten years.
Alternatively, individuals with an older undergraduate degree can demonstrate their current capacity for graduate study through recent graduate study or by presenting five years of documented relevant work experience.
Master of Nursing Practice
Designed as an entry-to-practice degree, the Master of Nursing Practice offers a professional nursing qualification for individuals with non-nursing undergraduate degrees.
It's important to note that this program is intended for something other than already registered nurses seeking to advance their practice or pursue a research-oriented pathway.
Just like other nursing programs, institutions may have distinct entry criteria, so carefully review their course information and reach out for guidance if needed. Your nursing journey in Australia awaits, offering a world of opportunities for a rewarding career.
Conclusion
As an international student aspiring to pursue nursing, Australia offers an enticing landscape filled with exceptional education, career opportunities, and personal growth.
The nursing scope in Australia is vast, and it's a journey filled with impact, versatility, and endless potential.
Discover your path in the dynamic world of nursing and set your course for a rewarding future in Australia.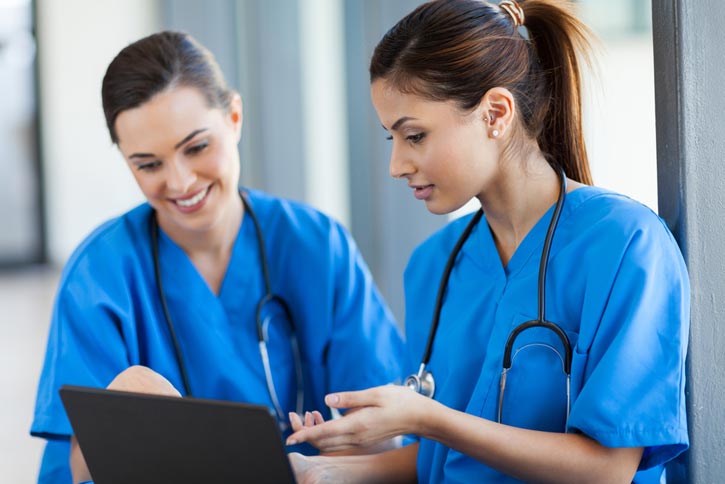 Sign up for our news alerts!
Did you enjoy this article? Then Don't miss the next one!
Recent Posts