Universities
Queen Mary University - the top tier university in London
Queen Mary University of London
A leading Research Intensive University
The Queen Mary University of London dates back to 1785 and has been one of the best institutes for research and higher education to date in the UK.
Every year, a large number of international students come to Queen Mary University to pursue their higher education and take advantage of the high standards of education and the best research facilities provided at the university.
The university is a research-intensive institute with a unique vision. Queen Mary University aims to provide a global and culturally rich environment to all of the students and is dedicated to providing education to students who come from under-represented classes and families.
Queen Mary University is a diverse hub of education and has opened its doors wholeheartedly to students who cannot afford expensive education in other universities.
The university employs a diverse team of faculty and staff, coming from over 160 countries. The student body consists of over 22,000 students, and 40% of the students are coming from families where they are the first ones to get into a university.
Furthermore, around 60% of the students come from different races such as Black, Asian, and other ethnic minorities. Since the Queen Mary university is dedicated to students who are unable to afford skyrocketing fee structures of other universities, Queen Mary's student body comprises students coming from low-income backgrounds.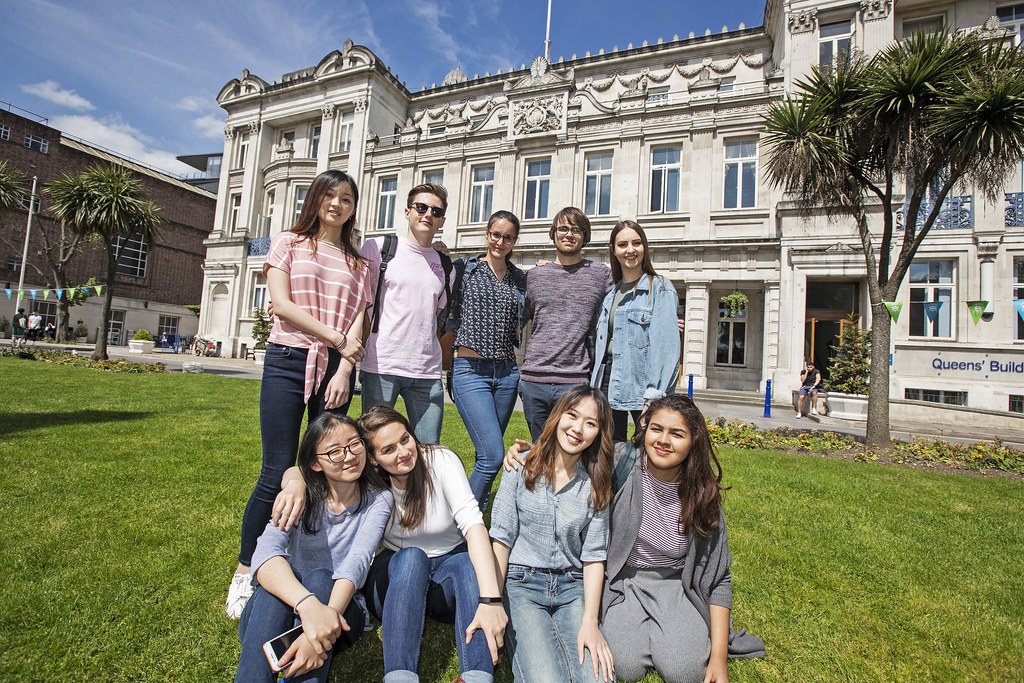 Academic Rigor at Queen Mary University of London:
Queen Mary university is part of the prestigious Russel group, meaning that the quality of education being provided at the university is impeccable and the highly qualified faculty ensures that only the best education is provided to students in a professional manner.
Since the university emphasizes strongly on research as well as course studies, Faculty at Queen Mary university has contributed significantly to world-leading and internationally recognized research in different fields.
On different occasions, Queen Mary University was recognized globally for its research in different areas such as:
· Groundbreaking Gene Therapy for Hemophilia cure
· Research for treatments of cancer
· Research for treatments of various heart diseases
· Writing an award-winning biography of Charles de Gaulle
· Discovering outer space, the solar system, and its characteristics
The University also offers a plethora of undergraduate and postgraduate programs for international students.
Currently, there are over 310 undergraduate courses and more than 400 postgraduate courses being offered at Queen Mary university for international students.
World Ranking of Queen Mary University of London:
According to the recent rankings of QS world university rankings, the Queen Mary University of London ranks as the 125th university in the world. Alongside that, it is also ranked as the fifth-best university in the UK for research quality.

Queen Mary University Campuses in the UK:
The university has 5 separate campuses in the UK.
Mile End Campus
The West Smithfield Campus
Lincolns Inn Fields campus
Charterhouse Square Campus
Whitechapel Campus
Courses and Programs offered at Queen Mary University of London:
With over 22,000 students studying at Queen Mary University, over 300 courses are being taught in different areas of study and different professional fields. Currently, the university offers degrees in the following programs:
· Arts and Humanities
· Business and Management
· Engineering and Technology
· Life Sciences and Medicine
· Natural Sciences
· Social Sciences and Management
The university prides itself on its achievements and the skills they have incorporated into its graduates. According to the Sunday Times magazine in the UK, graduates from Queen Mary university have been ranked in the top 10 categories for earning the highest starting salaries in their respective fields.
Queen Mary University offers excellent education and some of the most popular degrees opted for by international students include:
· Laws
· Social Sciences
· Humanities
· Medicine
· Dentistry
· Engineering
Hundreds of graduates from these courses have found employment quickly after passing out of the university and have shown promising careers and have risen to higher positions within the industry.
Read Now: International Students Can Work Unlimited Hours In Australia - Study In Australia From Pakistan
Queen Mary University is situated ideally in the heart of London. The university boasts about being a fully integrated residential campus where students can easily find suitable and affordable accommodation, along with the benefit of staying close to the university.
This also comes with the additional benefit of being able to study and socialize while staying at the university.
The student advisers are also present for international students to help them find suitable accommodation and help them with any other issues they may be facing during their stay at the university.
Value of Queen Mary University's Degree:
The degrees awarded by Queen Mary are internationally recognized by all of the top employers and industries. Students who have graduated from Queen Mary University have faced little to no difficulty in finding employment within their desired fields.
They are also some of the highest-earning fresh graduates in the UK. Since the university is part of the prestigious Russel group, employers prioritize graduates of Queen Mary university and they are given a head start in the professional field.
To conclude today's article, Queen Mary university is one of the best educational institutes in the UK and London for higher studies, especially for international students who are looking for an affordable yet a world-class university.


To apply in Queen Mary University, you can contact top Queen Mary University agents in Pakistan.
Do you want to apply in Queen Marry University? Click here
If you are interested in studying at the Queen Mary University of London, you can contact the Edify Group of Companies can make your dream come true! With over 5 years of professional experience,
Edify Group of Companies is dedicated to providing the easiest, most convenient, and most affordable solutions to Pakistani students who seek to pursue their higher education abroad.
We pride ourselves on being the best educational consultant in Pakistan. Feel free to contact us through our social media, or visit our offices in Lahore, Faisalabad, and Multan. Edify group is the best education consultant in Pakistan and the best Visa consultant in Pakistan.
Sign up for our news alerts!
Did you enjoy this article? Then Don't miss the next one!
Recent Posts