Immigration
Pakistan i will miss you so much. say's the british high commissioner of pakistan
Pakistan 'I Will Miss You So Much" say's The British High Commissioner of Pakistan
Geopolitical (Political Director) at the UK foreign Commonwealth and Development Office (FCDO) The British foreign secretary; The Rt. Hon. James Cleverly MP, has announced the appointment of British Higher Commissioner of Pakistan, Dr Christian Turner CMG a senior diplomatic position in London as a Director General.
Fact: This is a position equivalent to Under Secretary of State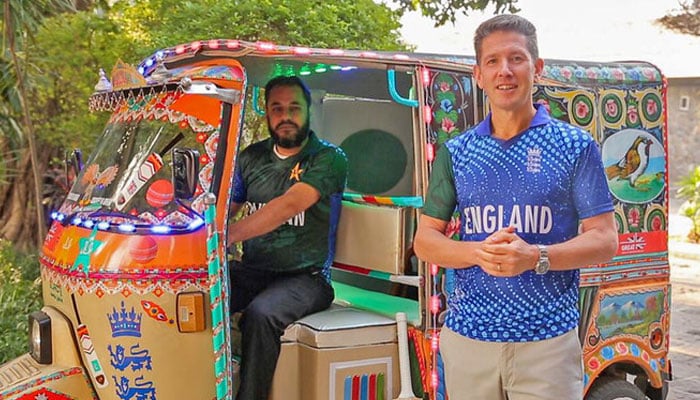 The British Higher Commissioner of Pakistan
Dr Christian Turner, a Boris Johnson appointee, serving as the British Higher Commissioner of Pakistan since December 2019 till mid-January 2023. This January 2023 will be the ending of his three-year diplomatic posting. Turner is expected to take the new role in the last week of January.
His Contributions for Pakistan
Over his last three year in Islamabad, turner saw the overview of COVID-19 repatriation efforts even at the time of flood crisis he was looking into the situation from the forefront, UK government also acted as a helping hand for Pakistan in the time of crises. Under the turner's tenure, theCricket teamof England visited Pakistan after 17 years, which seems to be possible only because of constant efforts of Pakistan and UK Government.
Background of Christian Turner
Before becoming the High Commissioner of Pakistan, turner was the Prime Minister International Affair advisor and Deputy National Security Advisor from April 2017 to July 2019 and he also served as a Director General, Political (Acting) and Director General for Middle East and Africa and from 2012 to 2015 he also served as a British High Commissioner to Kenya. Before joining Politics, he made television documentaries. He also completed his Ph.D. Now he is married with two children.
His Recent Tweet for Pakistan
Cristian turner, in a statement said;
"The last three years have been some of the most rewarding of my life, both professionally and personally. I will continue closely to follow Pakistan's future in my new role in London".
Meanwhile no new announcement has been made regarding the appointment of New British High Commissioner of Pakistan.
Recent news from this week! Muhammad Waleed Malik an Overachiever Who Won 29 Academic Gold Medals.
Do you want to study in UK? Apply Now
Edify Group of Companies is the best educational consultant in Pakistan and we offer our best consultancy services for studying abroad in UK from Pakistan. If you are interested in getting your application evaluated or want professional advice for studying abroad, feel free to contact us.
Edify group is the best visa consultant in Pakistan and we have our offices in Lahore, Multan, and Faisalabad.
Sign up for our news alerts!
Did you enjoy this article? Then Don't miss the next one!
Recent Posts