Education
Life in Vancouver for International Students
Vancouver, located on Canada's west coast, is more than simply a city; it's an experience.
This seaside metropolis, known for its spectacular vistas, picturesque pathways, and laid-back feel, offers international students a harmonic combination of academic achievement, outdoor activities, and cosmopolitan appeal.
This article'll examine why studying in Vancouver is more than simply an education - it's a once-in-a-lifetime experience.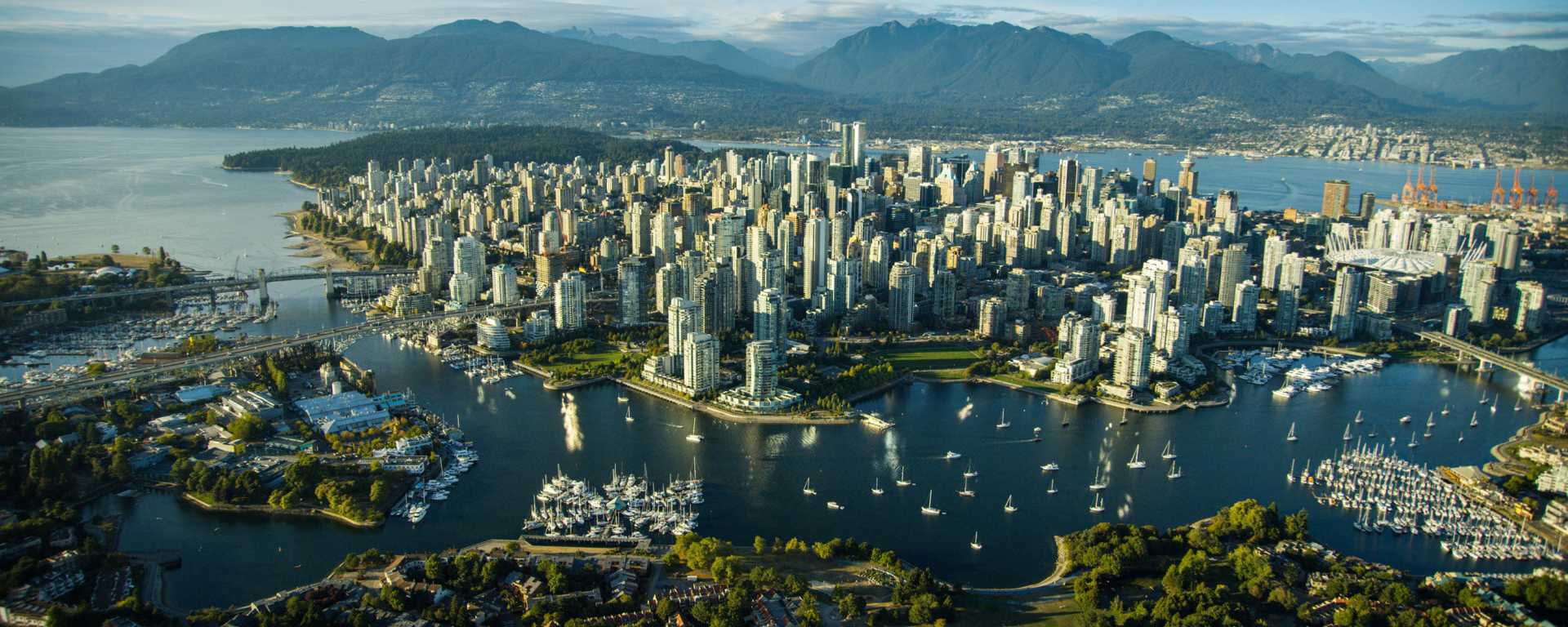 Academic Achievement in Vancouver
Vancouver is home to numerous prestigious colleges, making it an attractive option for international students seeking a high-quality education.
Among the notable universities that offer different programs are the University of British Columbia (UBC), Simon Fraser University (SFU), British Columbia Institute of Technology (BCIT), and the University of Victoria. University Canada West (UCW) in downtown Vancouver.
These universities distinguishes itself via its emphasis on business and technology programs, small class numbers, and industry-driven curriculum, making it an outstanding alternative for individuals seeking a distinctive academic experience in the heart of this bustling city.
Nature Appreciation in Vancouver
With its closeness to the ocean, pleasant weather, and strong connection to the outdoors, Vancouver's natural beauty is unrivalled.
This city is a sanctuary for nature lovers and thrill seekers. The inhabitants' active lifestyle and environmental awareness make Vancouver an attractive destination to study and live.
One of the unique advantages of studying in Vancouver is the plethora of day trips that allow you to explore the gorgeous natural surroundings. Gather your university pals and go on exciting outings to local locations:
1. Grouse Mountain:
Grouse Mountain, just 15 minutes from downtown Vancouver, provides year-round activities, including ziplining, wildlife encounters, paragliding, skiing, and sleigh rides.
2. Capilano Suspension Bridge:
Located just down the street from Grouse Mountain, Capilano features a massive suspension bridge, a cliff walk, and treetop walkways, all providing a mesmerizing 3D-like experience amid nature.
3. Deep Cove (North Vancouver):
Deep Cove, located north of downtown, provides scenic waterfront parks, hiking paths, and water sports such as canoeing and kayaking. Don't miss the thrilling "Penguin Plunge" on New Year's Day.
4. Squamish:
Squamish, about an hour's drive from Vancouver, is an outdoor enthusiast's dream, with the Sea to Sky Gondola, provincial parks, hiking trails, rock climbing, and mountain riding.
5. Whistler:
Approximately a 2-hour drive is a world-renowned resort near Vancouver, ideal for skiing, snowboarding, ziplining, golfing, and hiking. It's also a popular getaway for the British royal family.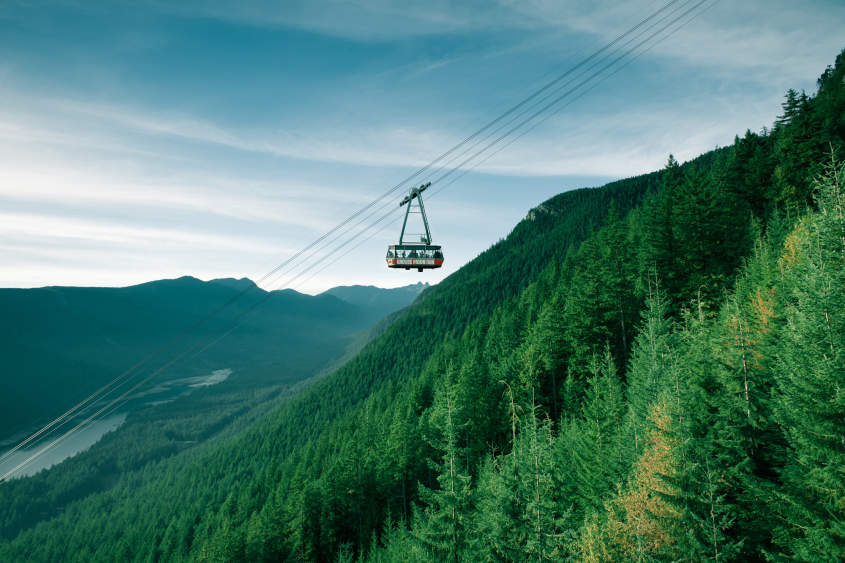 Embracing Canadian Sports Culture
Vancouverites love sports, and becoming involved in the local sports scene is a great way to learn about the city and its culture.
While Vancouver does not receive a lot of snow in the winter, plenty of spots are nearby for snowshoeing, skiing, and ice hockey.
The city is home to the NHL's Vancouver Canucks, allowing visitors to experience the thrill of professional ice hockey.
Vancouver's temperate climate allows for outdoor sports all year, not just in the summer. Cycling is a significant means of transportation in the city, with several bike lanes.
Local sports clubs such as the Vancouver Canadians (minor league baseball) and BC Lions (Canadian Football League) may also be seen.
Local Phrases You Should Know as an International Student in Vancouver
To completely immerse oneself in Vancouver culture, learn these local expressions that you may enc ounter throughout the city:
"The grind" refers to a Grouse Mountain path.
"The island" refers to Vancouver Island, which is located off the west coast of Canada.
"Raincouver" or "Vancity": Vancouver's affectionate nicknames.
"New West" is an abbreviation for New Westminster, a neighboring city.
"Kits" refers to the Kitsilano neighborhood in Vancouver.
"PoCo" is an abbreviation for Port Coquitlam, another city in the province.
"Abby" is an abbreviation for Abbotsford, another city in British Columbia.


How to Get Around in Vancouver
While walking and cycling are popular modes of commuting, Vancouver's public transit system, TransLink, provides handy alternatives.
TransLink, which connects downtown Vancouver to North Vancouver, comprises buses, SkyTrain rapid transportation, and the SeaBus.
The city SkyTrain rapid transit and the SeaBus, which connects downtown Vancouver to North Vancouver, are both available.
Furthermore, the city promotes cycling by providing a bike-sharing system called 'Mobi' and a bike path network that makes commuting and touring the city a breeze.
Conclusion
Studying in Vancouver is more than simply an academic experience; it also explores nature, culture, and sports.
Vancouver provides foreign students with a well-rounded experience that will leave them with memories to last a lifetime, thanks to its academic quality, rich outdoor experiences, multiculturalism, and convenient transit alternatives.
Vancouver provides an enriching and unique experience, whether ziplining on Grouse Mountain, savoring varied cuisines, or cheering on the local ice hockey team.
So pack your bags and prepare for an educational trip unlike any other in this colorful, laid-back city on Canada's west coast.
Suggested Read:
University Canada West (UCW): Ranking, Courses And Admission 2024
FAQ'S
Can international students work in Vancouver while studying?
With the proper licenses, international students in Vancouver can work part-time throughout their studies and full-time during specified breaks.
How much does it cost to live in Vancouver as a student?
Answer: The cost of living in Vancouver fluctuates, but on average, students should spend between CAD 15,000 and 20,000 per year on living expenditures.
Is there funding available for overseas students in Vancouver?
Many Vancouver universities provide scholarships and financial help to overseas students based on academic achievement and other factors.
Sign up for our news alerts!
Did you enjoy this article? Then Don't miss the next one!
Recent Posts