Education
How to apply Student Visa in Dubai
Dubai has rapidly emerged as a global education hub, attracting students worldwide.
As a Pakistani student, the prospect of studying in Dubai offers a unique and culturally enriching experience.
In this article, we will provide a step-by-step guide on pursuing your education in Dubai, covering the application process, time duration, costs, and the cost of living.
Step 1: Research and Choose Your Program
The first step in your journey to studying in Dubai is to research and select the program that aligns with your academic and career goals.
Dubai offers various undergraduate and postgraduate programs, including business, engineering, healthcare, and the arts. Be sure to choose a program that suits your interests and aspirations.
Step 2: Research Universities
Dubai boasts several internationally recognized universities, including the University of Dubai, American University in Dubai, and Dubai International Academic City.
Research each institution to find the one that best suits your needs, considering factors such as faculty, rankings, and available scholarships.
List of UK International Universities in Dubai
University of Birmingham Dubai:
The University of Birmingham's Dubai campus offers a range of undergraduate and postgraduate programs in various disciplines.
Heriot-Watt University Dubai:
Heriot-Watt University's Dubai campus provides various business, engineering, and more programs.
Middlesex University Dubai:
Middlesex University offers undergraduate and postgraduate courses across different fields at its Dubai campus.
University of Manchester Middle East Centre:
While not an entire campus, the University of Manchester is in Dubai, primarily focused on business and management programs.
Cass Business School (City, University of London):
Cass Business School is in Dubai, offering executive education and business-related courses.
Birmingham City University Dubai:
This university offers a range of undergraduate and postgraduate programs in Dubai.
Cranfield University at Masdar City:
While not in Dubai, Cranfield University is in Masdar City, Abu Dhabi, which is relatively close to Dubai.
De Montfort University Dubai
De Montfort University Dubai offers a diverse range of undergraduate and postgraduate programs in a dynamic and innovative learning environment in the heart of Dubai.
With a commitment to academic excellence and industry relevance, it prepares students for successful careers on a global stage.
Step 3: Check Admission Requirements
Every university in Dubai has its admission requirements.
Typically, you must submit academic transcripts English language proficiency test scores (Varies; some universities demand it and some don't. (such as IELTS or TOEFL), a statement of purpose, and letters of recommendation.
Make sure to check the specific requirements for your chosen program and university.
Recommended Read:
Top 7 Places To Visit In Vancouver As An International Student
Step 4: Submit Your Application
Once you have gathered all necessary documents, submit your application through the trusted consultant, Contact Edify Group of Companies for a smooth and seamless process for a student visa in Dubai.
Ensure that you meet the application deadlines, which vary depending on the program and institution.
Step 5: Secure Your Student Visa
After receiving an offer of admission, you will need to apply for a student visa. Dubai offers a streamlined visa application process for international students.
You will typically need to provide proof of admission, a valid passport, a recent passport-sized photograph, and payment of the visa processing fee.
Consult the Edify Group of Companies consulate for up-to-date visa requirements and procedures.
Step 6: Calculate Tuition Fees
Tuition fees in Dubai can vary significantly depending on your chosen university and program.
On average, expect to pay between AED 40,000 to AED 120,000 per year for undergraduate programs and AED 60,000 to AED 200,000 per year for postgraduate programs.
Scholarships and financial aid options may be available, so explore these opportunities.
Step 7: Estimate Living Costs
Dubai is known for its luxurious lifestyle, but expenses can be managed carefully.
On average, a student in Dubai can expect to spend between AED 2,000 and AED 4,000 per month on accommodation, transportation, food, and other miscellaneous expenses.
Living costs can vary based on your lifestyle and choice of accommodation.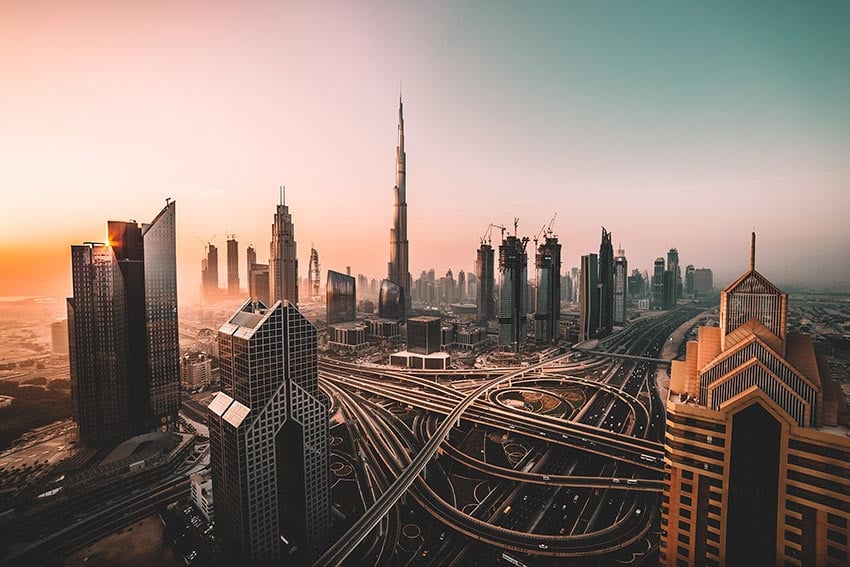 Step 8: Find Accommodation
Dubai offers various accommodation options for students, including on-campus dormitories, off-campus apartments, and shared accommodations.
Be sure to factor in the cost of housing when planning your budget. Websites like Dubizzle and Airbnb can help find suitable accommodation.
Step 9: Prepare for Cultural Adjustment
Dubai is a diverse and multicultural city, but it's essential to be aware of and respect the local customs and laws.
Familiarize yourself with the UAE's culture, dress code, and social norms to ensure a smooth transition into your new environment.
Conclusion
Studying in Dubai as a Pakistani student is an exciting opportunity to gain a world-class education while experiencing a rich blend of cultures.
Following this step-by-step guide, you can navigate the application process, estimate costs accurately, and make informed decisions about your education in Dubai.
Embrace the adventure and seize the chance to broaden your horizons in this vibrant and cosmopolitan city.
Sign up for our news alerts!
Did you enjoy this article? Then Don't miss the next one!
Recent Posts