Education
Top 7 Places to Visit in Vancouver as an International Student
Vancouver, Canada's stunning coastal metropolis, is a hub for education and a city rich in natural beauty, cultural diversity, and exciting activities.
As an international student, you can explore this vibrant city and make the most of your time here.
Whether you're seeking outdoor adventures, cultural experiences, or simply a taste of the Pacific Northwest lifestyle, Vancouver has something for everyone.
Here are the top seven places to visit in Vancouver as an international student: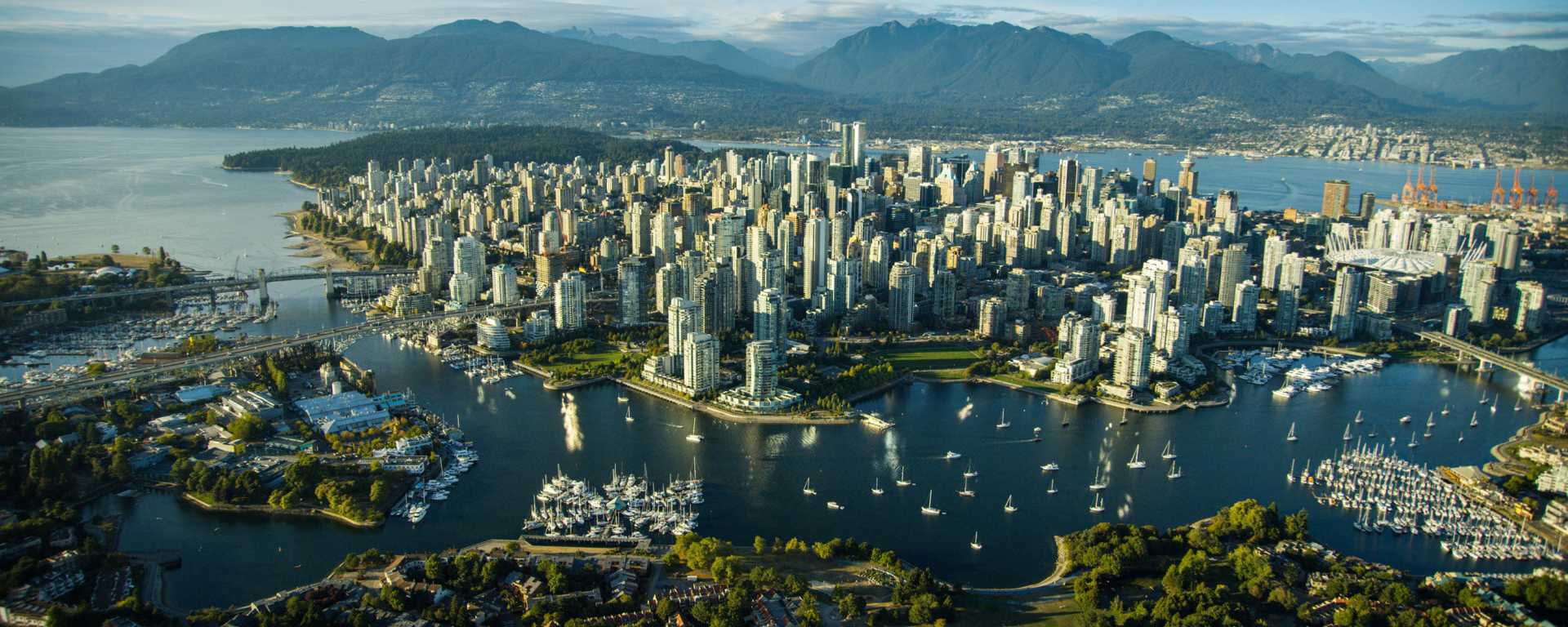 Stanley Park:
Stanley Park is a must-visit for anyone coming to Vancouver. This expansive urban park offers lush greenery, scenic seawalls, and captivating views of the city skyline, mountains, and the Pacific Ocean.
You can explore the park on foot or rent a bike to cycle around the seawall. Remember to visit the famous totem poles and the Vancouver Aquarium within the park.
Granville Island:
Granville Island is a cultural gem in the city's heart. It's home to the Granville Island Public Market, where you can sample delicious local foods and shop for artisanal products.
The island also boasts theaters, art galleries, and unique boutiques. Take advantage of the Granville Island Theatre, which offers yearly live performances.
Grouse Mountain:
For a taste of outdoor adventure, head to Grouse Mountain. Located just a short drive from downtown, it offers skiing and snowboarding in the winter and hiking trails during the summer months.
The Skyride gondola provides breathtaking panoramic views of the city and the surrounding mountains. In the winter, you can even go night skiing under the stars.
Gastown:
Gastown is Vancouver's oldest neighborhood and is known for its historic charm. Stroll along cobblestone streets and admire the iconic Gastown Steam Clock.
Explore unique boutiques, art galleries, and cozy cafes. This neighborhood also boasts a vibrant nightlife scene with pubs and restaurants offering various cuisines.
Capilano Suspension Bridge Park:
Experience the thrill of walking across the Capilano Suspension Bridge, suspended high above the Capilano River.
This park also features treetop walkways through a temperate rainforest, offering a unique perspective of Vancouver's natural beauty. It's a fantastic way to get close to British Columbia's lush flora and fauna.
Science World:
For a fun and educational experience, visit Science World. This interactive science museum offers hands-on exhibits and live demonstrations in a distinctive geodesic dome.
It's an excellent place to explore and learn about various scientific concepts while having a blast.
Kitsilano Beach (Kits Beach):
Vancouver's mild climate makes its beaches a popular destination throughout the year. Kitsilano Beach, commonly known as Kits Beach, is a favorite spot for sunbathing, swimming, and beach volleyball.
The nearby Kitsilano Pool is one of North America's largest saltwater swimming pools. During the summer, you can rent paddleboards or kayaks to explore the waters of English Bay.
Conclusion
In conclusion, Vancouver is a city that has it all for international students. From the breathtaking natural beauty of Stanley Park and Grouse Mountain to the vibrant cultural experiences in Granville Island and Gastown, there's no shortage of things to see and do.
Make the most of your time in this beautiful city by exploring these top seven places and immersing yourself in Vancouver's unique culture and lifestyle.
FAQ'S
Is Vancouver an expensive city for international students?
Answer: Vancouver can be relatively expensive, but budgeting and seeking affordable housing can help manage costs.
What's the best time to visit Grouse Mountain?
Grouse Mountain is excellent year-round, but winter offers skiing, while summer provides hiking, so choose based on your preference.
Are there any student discounts for the attractions mentioned in the article?
Many attractions offer student discounts, so remember to carry your student ID to avail of these savings.
Sign up for our news alerts!
Did you enjoy this article? Then Don't miss the next one!
Recent Posts