Immigration
GTE - Genuine Temporary Entrant
GTE - Genuine Temporary Entrant
GTE stands for "Genuine Temporary Entrant." As the name suggests, this word is used for students who are willing to go to Australia for a genuine reason. The Sub-class 500 of Australia which deals with the visa granting process for students, uses this word.
The main goal is for the student to prove to the Australian embassy that he/she intends to go to Australia temporarily, however long the degree or course may be, and has no intentions of settling permanently in Australia.
The Migration Act's ministerial direction 69 deals with the GTE process and encloses all the details of the GTE process. This article also covers the Australian study visa requirements for Pakistani students in 2022.


Watch Now : Reasons of Australia Visa Rejections
The first and foremost step is to apply to top Australian universities and receive offer letters from them. Once you have received an offer letter from your desired university, the next immediate step is to fulfill the GTE requirements.
Numerous questions are posed by students who are concerned about the hectic process and what is the importance of this GTE process.
This is because many universities from various other countries, like the US, UK, Canada, or Germany, don't have any such requirements. Therefore, students feel that the process of getting an Australian student visa is comparatively difficult.
When applying for an Australian student visa, students sometimes have to collect a large sum of educational and other visa-related documents.
The collection of over 50 documents makes the whole process very hectic and only a small number of students fulfill all the requirements of GTE Australia. Therefore, a plethora of documents is one of the biggest challenges of the Australian visa.
In case you have completed all of the documents, the Australian immigration demands different things from you:
Details of your educational background
Reasons for any gap years
Current employment details
Ties with your home country
Economic condition of your home country
Employment in a third country
Details of any family members already in Australia
Any previous immigration details
These are the questions in the GTE questionnaire/form that is provided to students. While these questions seem very straightforward, we highly recommend you take professional assistance while filling out this form.
Each question is designed specially to extract as much information as the Australian immigration officials can and any minor mistakes may result in a rejection of the Australian student visa. For the best professional assistance regarding the GTE form, you can contact us at Edify Group of Companies.
An important point to look at is the "previous immigration details". There are numerous cases where students apply to universities in the US, UK, Canada, or any other country, and the visas were not granted.
Afterward, the students opt for an Australian visa. In such a case, the chances of successfully gaining the visa drop considerably. However, it is not impossible. Edify Group has helped many students who were facing such a scenario and they were successfully granted the Australian visa.
It is very difficult to justify the previous refusals, however, with our team of professionals, we can help you in this regard.
Another important requirement set by Australia is regarding the sponsors of your studies. Australia demands that whoever the sponsor may be, the students have to prove the financial situation of the sponsor.


The minimum amount to be shown is different for different cases. For example;
In the case of an individual person, you have to show that your sponsor has earned at least $62,222 (Australian Dollars) in the previous year.
In case you are applying for a visa with your spouse or your child, you have to show that the sponsor has earned at least $72,592 (Australian dollars).
The documents required for this are:
NTN number
Bank statements
In short, a whole flowchart has to be drawn, proving the finances of the sponsor. This also includes the details of the business/job the sponsor is doing.
Read More : Do you know that UK offer's 2 years PSW after your studies.
Furthermore, the relationship between the sponsor and you is also to be proven. This would include a consent form, an application mentioning the details of your sponsor, how they will provide the finances for your education and other expenses, etc.
Many students are reluctant and do not see the logic behind this. However, keep in mind that once your application is submitted, you are not physically present in front of the board or the immigration officers.
Your set of documents is doing the talking on your behalf. Hence, it is imperative to paint a clear picture of each and everything for the visa officer so to ensure a successful visa-granting process.
All of this is governed by the Migration act of 1958, therefore this process can not be bypassed. However, many universities have the prerogative of assessing your own GTE application.
Some universities are lenient in the assessment, whereas some universities are extremely strict. Strict universities may require proof of each and everything, from the source of your money to the payment of your fee.
Do note that the universities that are lenient are comparatively expensive. We usually guide our students and readers to not worry about the whole lengthy process because it has its advantages.
Once you have been through the hectic screening process, you and the university both are satisfied with the application and this results in a sure-shot visa. However, the process is highly technical and it is always suggested to have professional guidance while moving forward with your application.
Fact: Do you know that there are many scholarships in Australia for Pakistani students. Apply Now Here
We at Edify Group of Companies provide state-of-the-art educational consultancy, along with immigration and career counseling. Our team consists of highly qualified professionals with a plethora of success cases in our belt. If you are interested in applying for an Australian student visa, feel free to contact Edify group of companies an education consultant in Lahore, Faisalabad & Multan for a smooth and satisfactory process. Edify Group is one of the leading studies abroad consultants.**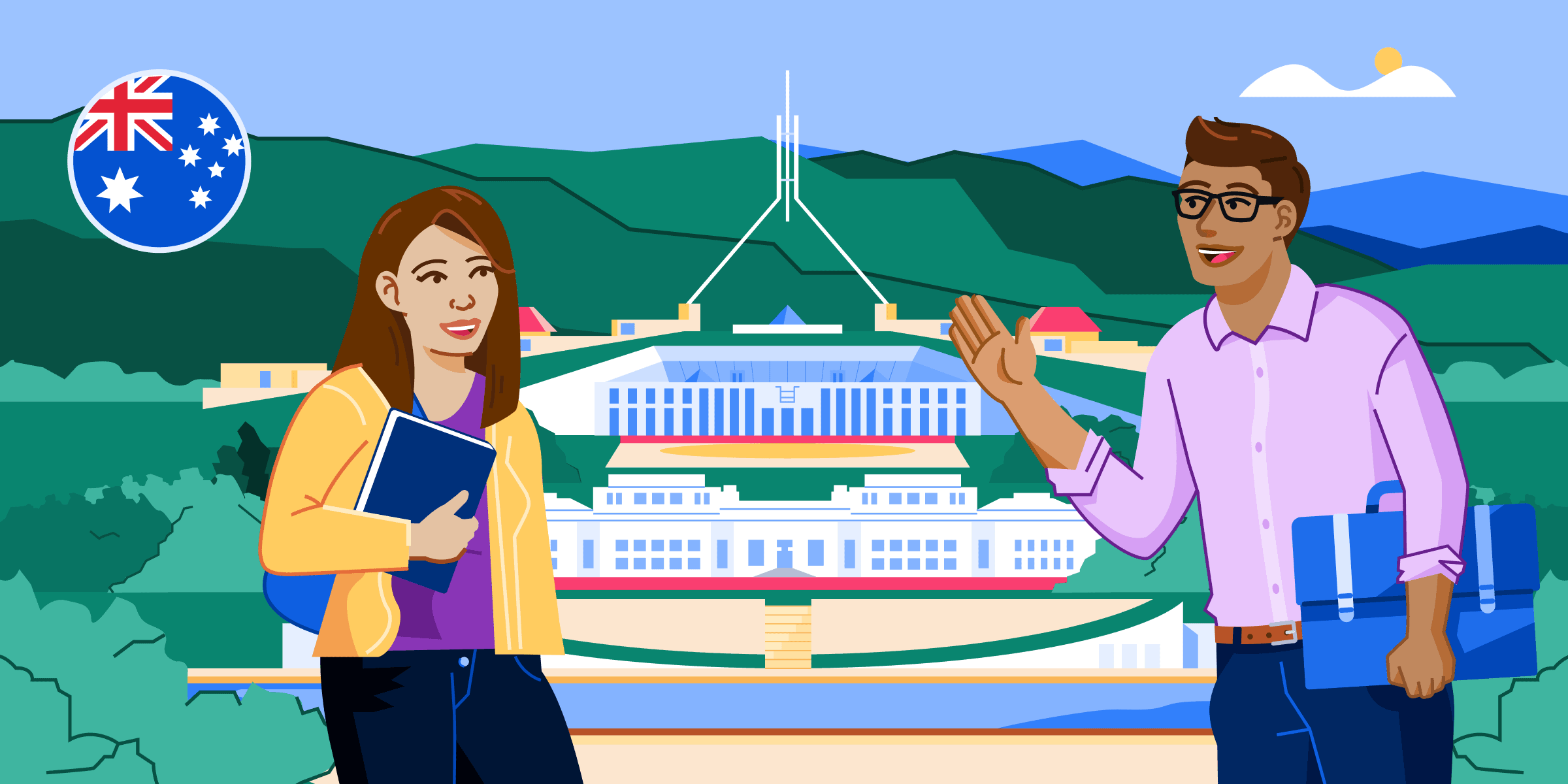 We hope that today's article cleared all of your doubts you may have had regarding the Australian GTE. In case you have any further questions, kindly contact us personally and we assure you that you will be guided most professionally.
Sign up for our news alerts!
Did you enjoy this article? Then Don't miss the next one!
Recent Posts