Universities
Curtin University - Study in Australia
Curtin University a Leading Global University
Curtin University is an Australian Institute of Higher education, offering a plethora of undergraduate and postgraduate courses for international students.
Recognized globally, the university primarily focuses on preparing students for the future and equipping each student with skills that are vital for leading the industry.
Internship opportunities, work-integrated learning, career support services, and other facilities are provided on-campus for international students, helping them find part-time jobs to fund their stay in Australia and put their education and skills to practical use.
The career-driven approach of the university has gained fame across the globe and many employers value the graduates of Curtin university as assets to their companies and businesses.
Curtin University's largest campus is located in western Australia. However, the university has several campuses spread in other parts of Australia. The university is a global institute and has established international campuses in several countries such as Malaysia, Singapore, Dubai, and Mauritius.
The university is also in active partnership with several institutes around the world. Students in Africa, Asia, Europe, and North and South America can enroll in Curtin University's courses through partner universities.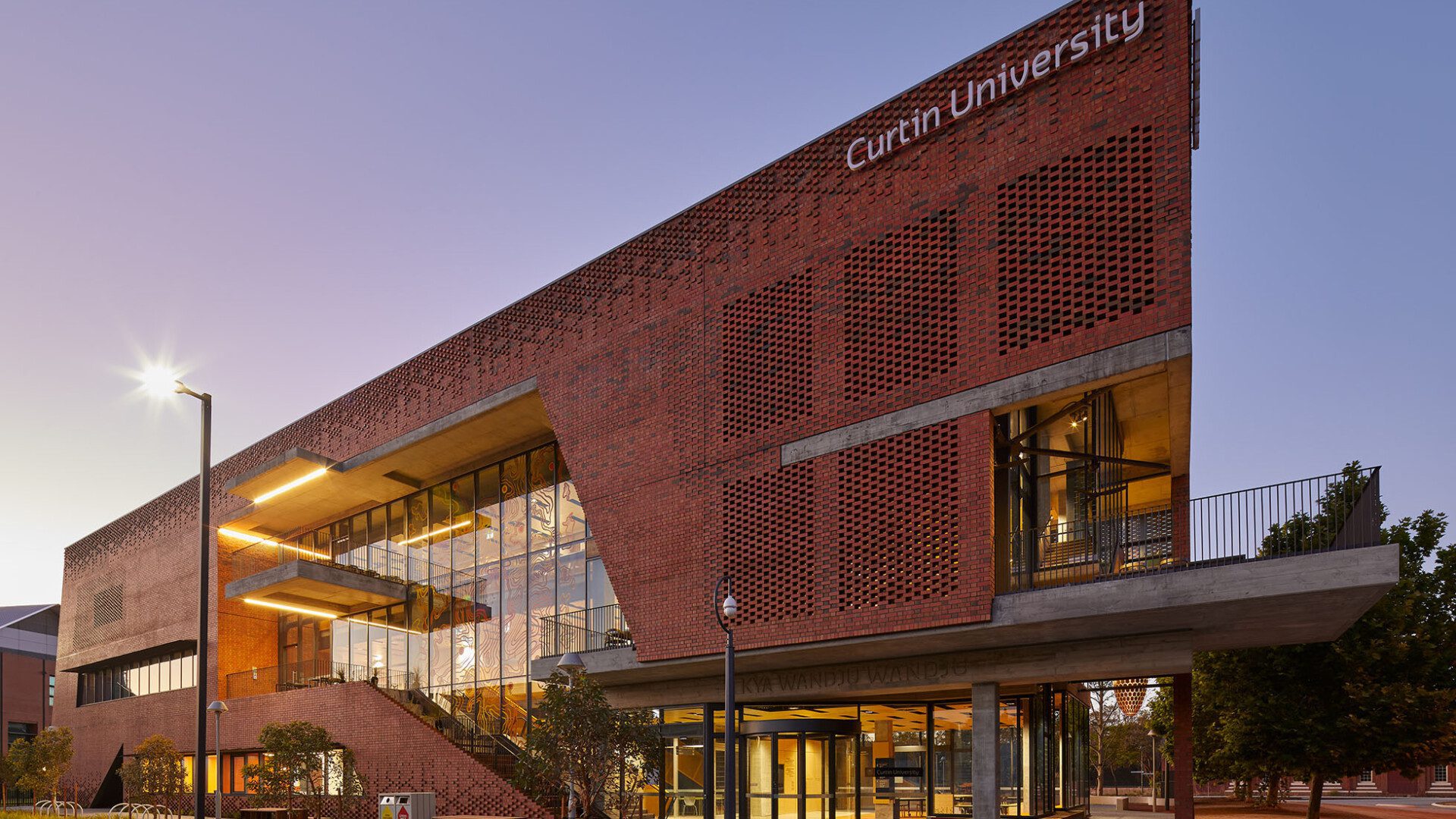 Courses offered at Curtin University:
Curtin University offers a wide variety of courses to choose from for international students. Some of the popular courses at Curtin University include:
· Agriculture, environment, and sustainability
· Architecture and construction
· The arts and creative industries
· Business, management
· Law
· Culture, language, and Indigenous
· Education
· Engineering and mining
· Health
· IT and computing
· Physical sciences and mathematics.
The university is ranked as one of the top universities in the world and according to the QS World University Rankings, Curtin University was given the 230th position. The university has also achieved excellent rankings for subjects.
Recently, the university was ranked as the 40th best university for Earth and Marine science subjects in the world. Furthermore, the university is named in the top 100 list of best universities for architecture, civil engineering, education subjects, and sports studies in the world.
Curtin University also offers MBA and Ph.D. programs. MBA is offered as a full-time course and both regular MBA and advanced MBA are offered. As for Ph.D. courses, the university offers doctorates in several different disciplines. Some of Curtin University's Ph.D. programs are listed below:
· Ph.D. Business Administration
· Ph.D. Accounting
· Ph.D. Business and Management
· Ph.D. Economics, Finance, and Property
· Ph.D. Law
· Ph.D. Marketing
Curtin University Fees for International Students:
Studying abroad is a major financial commitment and it is important to manage finances when you visit an international country.
One of the most important aspects of studying abroad is the tuition fee at universities. The average annual fee at Curtin University for International Students is between 15,000-17,000 Australian Dollars.
Curtin university also offers several scholarships for international students. These scholarships are either merit-based or need-based. Students who come from underprivileged backgrounds are welcomed at Curtin University and are given financial aid depending on their needs.
Furthermore, students who come from impressive academic backgrounds can also apply for merit-based scholarships and get a considerable discount on the yearly tuition fee.
If you are interested in studying abroad at Curtin University, contact us now at Edify Group of Companies for the best education consultants in Pakistan. Edify Group of Companies is dedicated to helping you achieve the best scholarships in universities abroad.
Edify Group is also an agent of Curtin University in Pakistan. With our fast processing of applications, we promise to deliver the desired results in a short span of time.

Facilities for International Students at Curtin University:
Curtin University is a multicultural institute and it focuses heavily on providing a healthy and innovative learning environment to students.
To achieve this aim, the university has established different facilities where students can apply their educational and extracurricular skills to polish their expertise, learn new things, and most importantly, enjoy their student life. Some of these facilities include:
· Jeanette Hacket Moot Court for Law Students
· Media Production Studio
· Simulated Hospital Ward for medical students
· Curtin Clinics for Health science students
· Library
· Sports Stadium
· Gym
· Prayer rooms for all faiths and religions
All of the facilities are equipped with the latest technology and modern equipment, delivering an experience of a lifetime. Students are encouraged to take part in all activities to increase their skills and knowledge and widen their academic horizons.
World Rankings of Curtin University:
Curtin University is recognized as one of the best and leading modern universities in the world. The university has been nominated time and again for several awards and has achieved many top rankings for subjects and overall teaching over the years.
Curtin University is also internationally known for its excellent research and considerable contribution to several areas of science and technology.
As of 2022, the university is ranked as the 194th university in the QS World University Rankings. Additionally, the university is also a 5-star plus rated institute by QS Stars Rating.
Curtin University has also been applauded internationally for its research excellence and according to the ARWU 2021, Curtin university strongly maintains its position as one of the top 1% of universities in the world.
The University collaborates with more than 70 research centers and conducts professional research on social and technological topics such as Space science, Disease management, Economics, Astronomy, and much more. More than 95% of the research work of Curtin University is recognized globally and known to be world-class level.


To apply in this university, you can contact Curtin University agents in Pakistan. Do you want to apply in the Curtin University ? Apply Now
READ MORE:Affordable Universities in London for Pakistani Students
In conclusion, studying at Curtin University is one of the best financial investments you can make as an international student. To get your application evaluated and secure a visa to Australia within no time, contact Edify Group of Companies, the best education consultant in Pakistan. You can also visit our offices in Lahore, Multan, and Faisalabad.
Edify Group of Companies is the best visa consultant in Pakistan and we are the agents of Curtin University in Pakistan.
Sign up for our news alerts!
Did you enjoy this article? Then Don't miss the next one!
Recent Posts