Education
Brexit Fuels Surge in UK Students Choosing Canada as Study Destination from 2020 till 2023
Short on time? Here are the highlights
Following Brexit, Canada is experiencing a rise in the number of UK students enrolling abroad.
In 2020, the number of UK students studying in Canada climbed by 39%, hitting a high point not seen in more than ten years.
This trend, which has enormous economic advantages for Canada, may be attributed to a number of factors, including the country's stable climate, world-class education system, and employment possibilities after graduation.
The News
Following Brexit, Canada is seeing an increase in foreign student enrollment from the United Kingdom (UK). With the United Kingdom (UK) leaving the European Union (EU) in 2020, many British students are turning beyond Europe for their higher education, and Canada is becoming an increasingly appealing option.
Reason of increase in student enrollment
In 2020, more UK students will choose to study in Canada, according to a new estimate by the Canadian Bureau for International Education. This continues a pattern that started in the year after the Brexit vote in 2016, when there was a 10% rise in the number of UK students studying in Canada.
The report also notes that, with over 7,000 students enrolled in Canadian universities and colleges in 2020, the number of UK students studying in Canada is already at its highest level in more than ten years.
There are several causes for this tendency. One reason is the ambiguity surrounding the UK's future relationship with the EU, which has increased interest in Canada's secure and hospitable climate. Another element is Canada's high standard of education, which is well-known worldwide and draws students from all over the world.
The Post-Graduation Work Permit Programme allows overseas students to remain and work in Canada after graduation, in addition to providing a variety of other advantages to them. British students in particular find these chances enticing because they may be dealing with a challenging employment market and uncertain future prospects at home.
Scott Highleyman, Deputy Vice-Chancellor of the University of British Columbia, commented on the trend, saying: "Canada is a perfect location for students from the UK who wish to receive a top-notch education and have the chance to experience a different culture. We provide exceptional academic offerings, a warm and varied community, and a secure environment". The fact that more and more British students are opting to study in Canada is not surprising.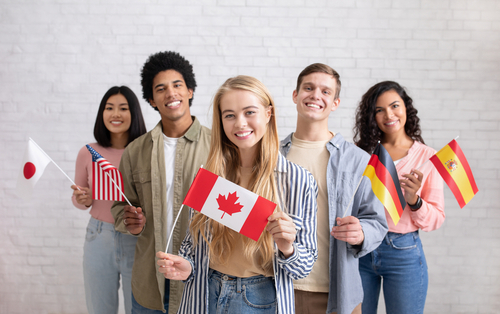 Advantage to Canada with this news
The trend of more UK students enrolling at Canadian institutions and the Canadian economy as a whole is a good one. International students sustain nearly 200,000 employment and provide over $21 billion to the Canadian economy annually, according to the Canadian Bureau for International Education.
Suggested Read
Study In Lakehead University Of Canada
Conclusion
In conclusion, both Canada and the UK are happy with the increase in the number of international students enrolling there. Canada is proven to be a popular choice for British students looking outside of Europe for their higher education since it provides top-notch instruction and a secure atmosphere. The Canadian economy and Canadian institutions stand to gain from this trend continuing in the years to come.
Thanks for reading Edify Group of Companies article on "Brexit Fuels Surge in UK Students Choosing Canada as Study Destination from 2020 till 2023"
If you want to study abroad In Canada, the UK, USA, Australia or Malaysia then you can contact Edify Group of Companies
Sign up for our news alerts!
Did you enjoy this article? Then Don't miss the next one!
Recent Posts