Education
Apply to November Intake in Australian Universities for 2023
Are you prepared to travel to Australia on an exciting educational adventure? Planning a study abroad program may be exciting and daunting. Three intakes are available when deciding when to start your studies in Australia.
The biggest intakes occur in February and July, although there are also specific benefits to the intake in November.
November gives you the opportunity to begin your academic endeavors earlier in the year, giving you a head start on your educational path, in contrast to the customary intake in February and July.
You can enter the workforce and graduate early as a result, providing you an advantage over competitors in your profession.
Because institutions in Australia's November intake get a small number of applications, your chances of obtaining an offer letter are higher. We shall go through every significant aspect of the November Intake in Australia in this post. So, let's get started and discover more about this intake.
November intake for Australia
The month of November is known as the "November intake" and it is when Australian universities admit foreigners to different undergraduate and graduate programs. For those who were unable to enroll in the major intakes in February or July, it provides an alternative admission option.
Important November Intake Highlights in Australia
Here are some reasons you want to think about enrolling in the November Intake to study in Australia:
Less competition:
Since fewer students apply for the November intake, it is easier to obtain an offer letter from institutions during this intake.
Various Courses Option:
Students interested in business and IT may benefit from this intake because there are a variety of courses offered that can act as a springboard for their chosen degree.
Shorter Visa Waiting Period:
Shorter Visa Waiting Period In Australia, intake is lower than average compared to other countries intakes. As a result, there is a reduced waiting list for visas, and applicants may obtain them fast.3e
Higher Visa Success Rate:
Compared to other times of the year, Australia's November intake has a higher visa success rate, making it simpler for overseas students to get study visas.
November intake deadline for Australia
It is crucial to adhere to the timeframe given below in order to apply for the November Intake in Australia:
Take standardized entry exams like the GRE and GMAT, as well as English proficiency tests like the IELTS, TOEFL, and PTE (if necessary).
After compiling the necessary paperwork, apply as soon as practical to all universities that have been nominated.
If you are selected for the university, you will be called for an interview between July and August 2023. Be present for the interview.
During the months of August through October 2023, if your interview goes well, you'll get an offer letter. Inquire about a student visa and, if qualified, scholarship applications.
Arrive in Australia in October or November 2023, make lodging arrangements, and wait for the session to start.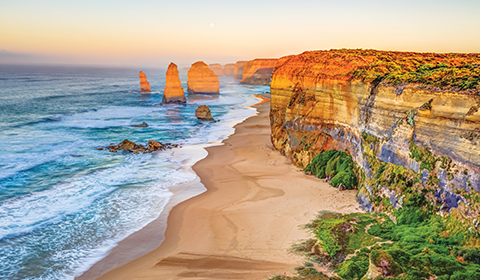 Admission to Australia University in November 2023
It is essential to know which institutions have started accepting students for the November intake. Remember that colleges only offer a limited number of courses for the November intake, so before applying, be sure they offer the degree you want.
Recommended Read:
Study In London South Bank University: Apply For September 2023 Intake
The following is a list of Australia's best universities open for the November 2023 intake
Australian National University (ANU)
The University of Melbourne
The University of Sydney
The University of New South Wales (UNSW Sydney)
The University of Queensland
Monash University
The University of Western Australia
The University of Adelaide
University of Technology Sydney
University of Wollongong
RMIT University
The University of Newcastle, Australia (UON)
Curtin University
Macquarie University
Queensland University of Technology (QUT)
Conclusion
For students interested in studying overseas, the November Intake in Australia is a fantastic choice. The November intake offers a fantastic opportunity for foreign students with a number of advantages, including less competition, shorter visa waiting periods, and greater visa success rates.
You may improve your chances of getting accepted into a top Australian institution and starting your academic career Down Under by adhering to the application deadline and gathering all the required documentation. So, take advantage of the chance and start your fascinating educational journey in Australia!
FAQ'S
Q.1) What benefits does Australia's November Intake have over other big intakes?
A1: Benefits include better acceptance odds since there is less competition, shorter wait periods for visas, and greater success rates for visas.
Q.2) Which prestigious Australian institutions offer courses in November 2023?
A2: During the November 2023 intake, courses will be offered by a number of institutions, including ANU, Melbourne, Sydney, Queensland, and Monash.
Q.3) What is the application deadline for Australia's November intake in 2023?
A3: The process includes looking at institutions, taking tests from December 2022 to March 2023, applying, and beginning in October or November 2023.
Sign up for our news alerts!
Did you enjoy this article? Then Don't miss the next one!
Recent Posts