News
Study in London South Bank University: Apply for September 2023 intake
A vibrant and progressive university, London South Bank University (LSBU) is situated in the center of London, United Kingdom. With a long and illustrious history that dates back more than a century, LSBU has developed into a recognized center of academic excellence that enables students from all walks of life to realize their full potential.
When LSBU was first founded in 1892 as the Borough Polytechnic Institute, its primary goal was to serve the neighborhood by offering practical training. It eventually developed into a vibrant university and was granted university status in 1992. Today, LSBU is a preeminent university known for its dedication to useful education, significant research, and promoting social mobility.
LSBU has consistently modified its programs to meet the changing demands of the labor market thanks to its solid industrial origins.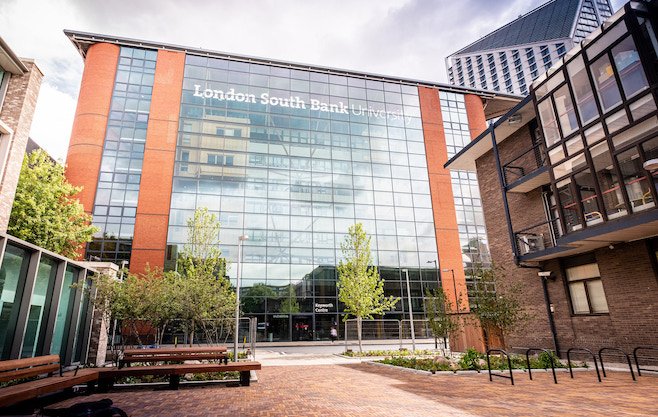 Campus and location of LSBU:
The lively center of London and the unmatched educational opportunities provided by LSBU. Students have access to a wide range of chances and resources thanks to its urban campus.
The university's location is incredibly inspirational, from the well-known South Bank buildings, such as the Tate Modern and Shakespeare's Globe Theatre, to the busy commercial areas and cultural attractions.
The campus itself is a center for creativity and innovation, with cutting-edge amenities built to improve the educational experience. The resources provided to LSBU students include cutting-edge labs, designated study areas, well-stocked libraries, and equipment of the highest caliber.
Deadline for applicants: July 20, 2023 (last week for applications).
Revisions to the deadlines for the September 2023 admission have been announced by London South Bank University (LSBU) with enthusiasm. The time is now to take action and submit your application before the deadline if you have been thinking about attending LSBU for your study.
LSBU is dedicated to giving students from all over the world a transforming educational experience and giving them the tools, they need to succeed in school and in their careers.
The acceptance of the LanguageCert IESOL Online/SELT
LanguageCert IESOL Online/SELT is now recognized by LSBU as valid evidence of English language ability, making the application procedure more convenient for you. This gives you the flexibility and convenience to exhibit your language abilities, resulting in a seamless application process.
Accepting HSSC Students for Bachelor Programmes with a 70% GPA
Edify Group is happy to let you know that LSBU is now enrolling HSSC students for Bachelor's programs with a minimum score of 70%.
If you satisfy this prerequisite, you are qualified to apply and start a rewarding academic adventure at LSBU, where you will get a top-notch education and beneficial industrial experience.
Academic prerequisites
Your academic success is valued at LSBU, and your potential is acknowledged. With a maximum two-year interval between your courses, the HSSC must be successfully completed with a minimum score of 70% for undergraduate programs.
A Bachelor's degree (four years) with a score of at least 55%, or a 2+2 program with a score of at least 75%, is necessary for postgraduate programs. It's crucial.
Education costs and Scholarship
We recognize that paying for your education is an important factor. At LSBU, they provide scholarships to qualified students, helping deserving people financially. 50% of your tuition must be paid as a deposit to reserve your spot at LSBU.
In order to provide a tailored and encouraging academic experience, you will also be called for a credibility interview after paying the deposit. Depending on the program selected, the undergraduate and postgraduate costs range from £15,900 to £16,900.
A scholarship of £3,000 may also be available to students who receive a 75% or higher on their HSSC exam for undergraduate programs or a 75% or higher on their bachelor's degree for postgraduate programs.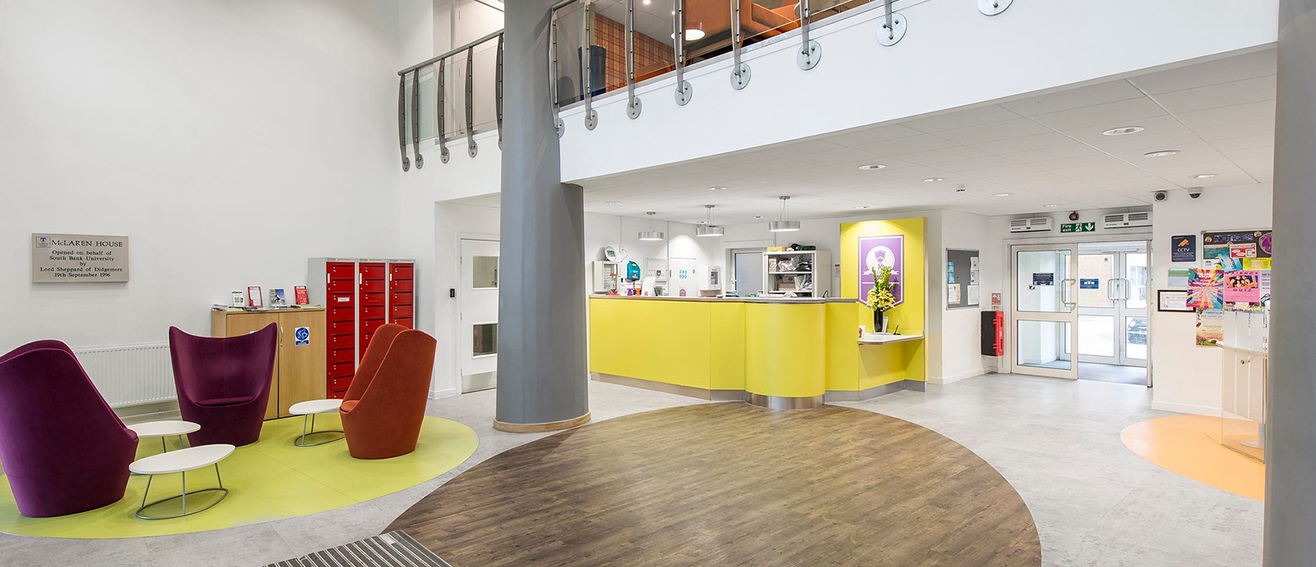 Excellence in academia and industry involvement
Academic excellence is the primary focus of the mission of LSBU. The university provides an extensive selection of undergraduate and graduate programs in a number of academic fields, including business, engineering, health sciences, the arts and humanities, and social sciences.
The LSBU provides students with the information and abilities necessary to succeed in their chosen areas via a blend of theoretical understanding and real-world application.
Its steadfast dedication to industry involvement is what distinguishes LSBU. Collaborations with eminent corporations, professional associations, and organizations guarantee that LSBU's courses are market- and industry-relevant. Students gain from beneficial internships, networking opportunities, and job placements that improve their employability after graduation.
Recommended Read:
Study In Royal Holloway: Apply For September 2023 Intake
Study In BPP: Apply For September 2023 Intake
Making Students Successful:
Supporting its students through their academic journeys is a priority at LSBU. The institution offers a wide choice of extracurricular activities, career development, mental health assistance, and extensive academic and student support services.
The committed team at LSBU is always available to make sure that students get the help they need to succeed in both their academic and personal lives.
Embrace Your Journey at LSBU
You can look forward to a plethora of options, a lively campus community, and a dedication to your success at London South Bank University. The new deadlines for the September 2023 intake provide you the opportunity to take the essential actions to guarantee your enrollment at LSBU and mold a promising future.
Don't pass up this opportunity to enroll at a prominent university that is committed to your academic and personal development.
You can visit the Edify Group of Companies website and discover the opportunities that are waiting for you to learn more about the admission procedure, academic criteria, tuition costs, scholarships, and English language requirements.
We look forward to welcoming you.
Sign up for our news alerts!
Did you enjoy this article? Then Don't miss the next one!
Recent Posts