Education
Why Melbourne is the right choice for International Students
Introduction
Melbourne, the capital of Australia's Victoria state, is one of the most well-liked cities for foreign students looking for higher education. Melbourne has many opportunities for pupils to study, develop, and succeed due to its diversified population and solid educational system. We shall look at the benefits of Melbourne as a destination for international students in this post.
The Multicultural City
Melbourne is a diverse city with a strong cultural history. It is a dynamic and varied area to live in and study since it is populated by residents from more than 200 different nations. Through celebrations, events, and community meetings, the city recognizes and celebrates its multiculturalism. Melbourne provides international students with a sense of community and connection that aids in their adjustment to living abroad. The city is a great choice for international students because of its warm and accepting atmosphere.
Read More: Cheapest University Options In Australia After BSCS
Quality Education
Melbourne is well known for having a top-notch educational system. The University of Melbourne, Monash University, and RMIT University are just a few of its top educational institutions. These schools provide a wide variety of courses, including undergraduate, graduate, and research programmes. The educational experience is of the highest calibre, with first-rate facilities, knowledgeable instructors, and a friendly learning atmosphere. Melbourne offers top-notch education, as well as chances for personal and professional development, to international students.
Affordable Living
In comparison to other significant Australian cities, Melbourne offers a more cheap cost of living. Students on a tight budget will find it to be an appealing alternative because the cost of living is cheaper than in Sydney or Perth.
Whether they want to live on campus or lease a private apartment, international students may find reasonable housing in the city. Also, the city offers a vibrant restaurant scene with many of alternatives that are inexpensive for college students on a limited budget.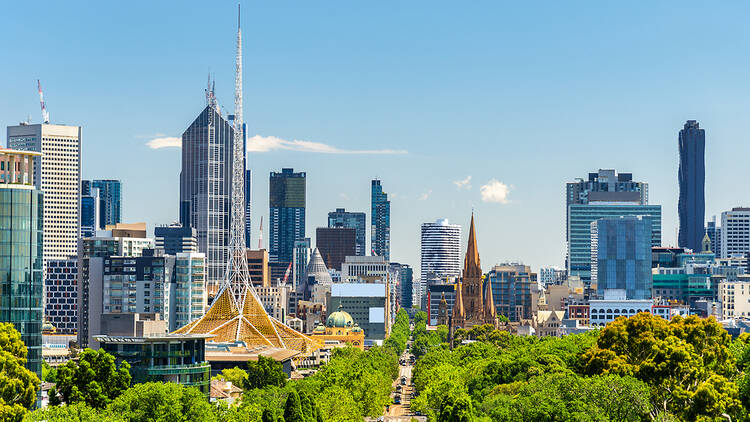 Career opportunities
There are many career prospects in Melbourne's thriving labor market, particularly in the technological, financial, and healthcare sectors. After completing their education, international students can choose from a variety of job options in Melbourne.
Several global corporations with offices in the city provide graduates with internship and career possibilities. Moreover, Melbourne's institutions provide their students with employment services such as seminars, networking events, and network occasions. After finishing their education, international students in Melbourne have a great chance of landing a job.
Student Support Service
International students can find a variety of support services in Melbourne to aid in their acclimatisation to life abroad. The universities provide aid services including counselling, academic support, and language assistance.
The Council of International Students Australia (CISA) and the Study Melbourne Student Centre are only two of the several organizations that serve foreign students in the city. To assist overseas students in integrating and making friends, these groups provide guidance, assistance, and social activities.
Safety and Security
Melbourne has a relatively low crime rate and is a safe city. The police, fire, and ambulance services, as well as other public safety infrastructure, are extensively developed in the city. To safeguard the security of their students, Melbourne's universities also operate their own site security services. Melbourne offers the safety and security that international students need when studying overseas.
Cultural Activities
Melbourne is a center for cultural events, home to a large number of museums, galleries, and cultural institutions. The city is well-known for its dynamic music culture and its street art, which can be seen all over the place. Learn about Australian society, history, and art while exploring the city's cultural offers for international students. The Melbourne International Comedy Festival, the Melbourne International Movie Festival, and the Melbourne Fringe Festival are just a few of the cultural events held throughout the year in the city.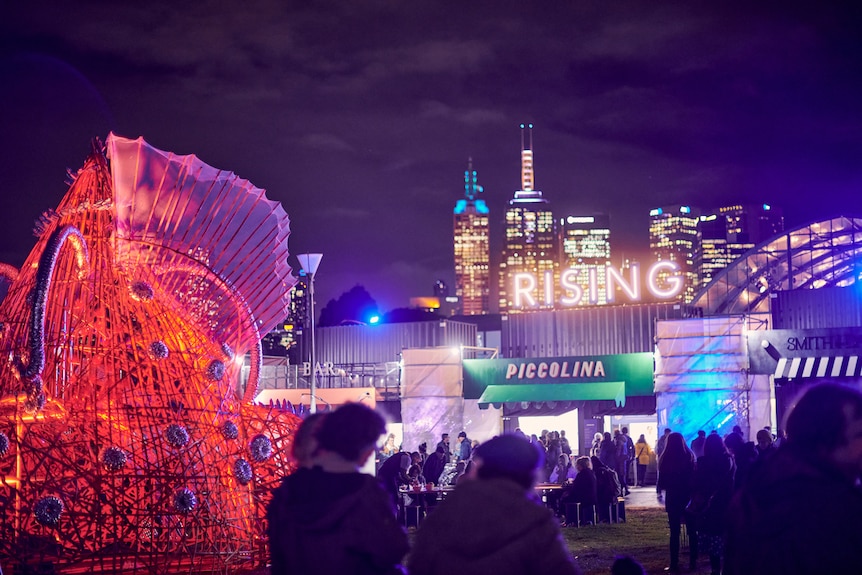 Networking opportunity
International students have tremendous networking chances while studying in Melbourne. Students can meet professionals in the field and future employers through internships, unpaid internships, and networking events in the city, which boasts a robust business environment. The institutions in Melbourne are also closely connected to the business community, giving students the chance to network with executives and entrepreneurs.
Conclusion
Melbourne is a city that provides foreign students with an unmatched opportunity to study abroad. Melbourne is the ideal place for students looking to broaden their horizons and gain a global perspective because of its friendly and inclusive community, great education, cheap homes, career opportunities, support services, safety, cultural events, natural habitat, and networking opportunities.
Students who study in Melbourne have the chance to acquire knowledge from some of the top academic institutions in the world, discover a variety of cultures, expand their social circle, and take in Australia's breathtaking natural beauty.
Thanks for reading our article Why Melbourne is the right choice for International Students from Edify Group of Companies. If you want to know more about the best cities for international students, you can contact Edify.
Sign up for our news alerts!
Did you enjoy this article? Then Don't miss the next one!
Recent Posts