Courses And Programs
Unlocking the benefits of TAFE education in Australia: A complete guide to TAFE courses and requirement
What is TAFE
Technical and Further Education (TAFE) is a sort of education and training that offers real-world knowledge and skills in a variety of vocational and technical sectors. It is mostly provided in Australia, while it is also available in other nations like New Zealand.
TAFE courses can be taken in institutes of vocational education and training (VET), which provide a wide choice of courses in industries including architecture, sports, catering, commerce, medical services, and the creative arts, students can enroll in TAFE courses. The practical information and skills needed for a particular job or sector are taught in TAFE courses.
Short courses and longer-term degrees including certificates, diplomas, and advanced diplomas are all options for TAFE courses. Many TAFE courses combine classroom instruction with real-world, hands-on training, which may include internships or job rotations.
Employers and industry organizations respect TAFE certificates, which may provide students the information and abilities they need to pursue a job in their sector of choice.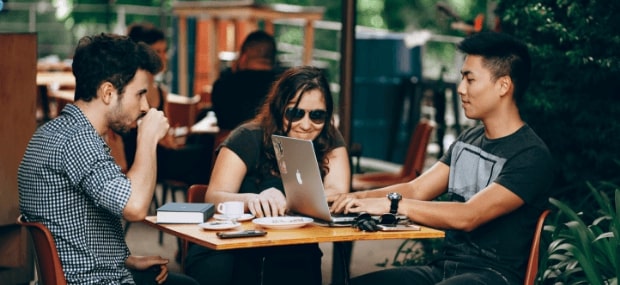 Who offers and Provides TAFE
In Australia, government-funded vocational education and training (VET) institutes are the main providers of TAFE courses. These reorganization sanitizations, often referred to as TAFE institutes, are frequently state-owned or -operated and have several national campuses.
Also, the TAFE sector is the largest educational program and training center in Australia. Every year international students come to Australia to take the advantage of TAFE.
Why do International Students choose TAFE?
There are several reasons why international students could decide to enroll in a Technical and Further Education (TAFE) program, including:
Cost-effective Education: When compared to colleges, AFE institutions frequently offer courses at a lesser price, making them a more cost-effective choice for international students who may be on a restricted budget.
Skill-Based Studies: TAFE programs are meant to give students practical, hands-on training that is immediately useful in the workplace. International students who desire to boost their employability by learning information and skills related to their business may find this particularly intriguing.
Flexible Study Option: TAFE colleges provide a variety of study alternatives, including evening, online, part-time, and full-time classes. This flexibility might be particularly desirable to overseas students who may have other commitments, such as a part-time job or family responsibilities.
Act as a Pathway to University: TAFE programs frequently offer a route to higher education, enabling students to get a certificate or advanced diploma and then transfer to a university to finish their degrees.
High-Quality Education: Many of the courses offered by TAFE schools in Australia are approved by professional organizations and business organizations, and they are well known for the excellent quality of their education. This can provide foreign students the assurance that they are obtaining a top-notch education that is respected all around the world.
Small-size classrooms: the classes of TAFE contain a maximum of 30 students per course which allow students to get individual attention and more knowledge.
To know more about TAFE you can contact Edify Group of Companies, Edify Group of Companies is the best education consultant in Pakistan and the best IELTS trainer in Faisalabad.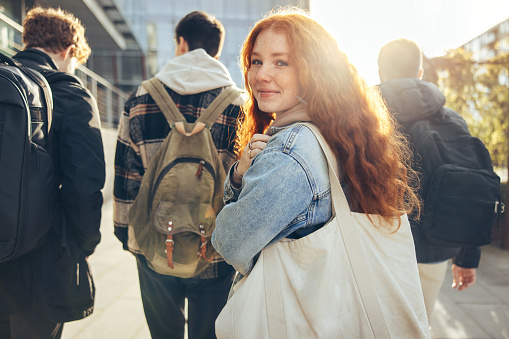 Categories of TAFE courses:
Each TAFE college may offer a different number and variety of diploma courses, however, some of the more typical ones are as follows:
Certificate Level 1-10: These programs are intended to offer fundamental knowledge and instruction. They offer knowledge and abilities in communication, reading, and numeracy, as well as collaboration, that is relevant to the sector. They range from six months to two years in duration.
Diploma: A typical diploma program offers students information and practical skills in their chosen profession and typically requires one or two years of full-time study.
Advanced Diploma: The completion of an advanced diploma, which is a higher-level credential, often requires two to three years of full-time study. Students must frequently have a relevant diploma or job experience in the subject before enrolling in these courses.
Graduate Diploma: To qualify for a graduate diploma, students must have earned a bachelor's degree or its equivalent. These programs give students superior knowledge and abilities in a particular field of study.
A vocational graduate certificate is a postgraduate credential that emphasizes practical expertise and knowledge in a particular field. Students must frequently have a relevant diploma or job experience in the subject before enrolling in these courses.
TAFE NSW: With a variety of Diploma programs created to give students paths into higher education degrees, TAFE NSW now offers a Higher Education Diploma, which is a higher education course.
In general, TAFE colleges provide a variety of diploma courses across a number of study levels and sectors. Many of these courses offer a route to further study or work, and they are created to give students information and practical skills in their chosen subject.
Do you want to apply to TAFE courses and don't know where to start? Contact the Edify Group of Companies, Our trained counselors will provide you with all the up-to-date information regarding TAF, Apply Now.
Types of TAFE Courses
Australian Technical and Further Education (TAFE) institutes provide a broad selection of courses in several areas. Courses like these are frequently offered in TAFE institutions**:**
Business and management: These courses include those in project management, marketing, accounting, and business administration.
IT and Tech-Based courses: these courses include network engineering, web development, cybersecurity, and data analytics are all related to IT information technology.
Healthcare and Medical courses: These courses include Healthcare, elder care, disability services, community programs, and counseling courses all related to health and social services.
Construction and trades: classes in welding, plumbing, electrical, automotive, etc.
Hospitality and Tourism: these courses include cooking, hospitality management, event management, and all other travel and tourism courses that are all part of the hospitality and tourist industry.
Creative Arts: These courses include graphic design, photography, film and television production, music, etc.
What is the difference between TAFE and University?
TAFE and universities are both related to education, but there are a few differences that are:
Cost: the cost of TAFE is usually less as compared to the university fee.
Practical Courses: The TAFE courses include practical and marketing training whereas Universities are more concerned with academic studies
Qualifications: TAFE programs provide opportunities to earn nationally recognized vocational credentials including certificates, diplomas, and advanced degrees. University degrees, including as bachelor's, master's, and doctorate degrees, are offered in contrast.
Course Duration: the duration of TAFE courses is usually shorter than compared to Universities. TAFE courses are designed in such a way that they allow the student to manage their part-time work as well.
Average tuition cost of TAFE
The annual cost of TAFE courses ranges from AUD$4000 to $22,000. Fees for more advanced occupational courses, such as graduate certificates and degrees, maybe more. The tuition for these courses will be greater in TAFE institutions that provide bachelor's degrees.
Keep in mind that costs keep on fluctuating and you can get the exact idea of it by contacting your counselor.

Entry Requirement for TAFE:
Entry into the VET system normally requires students to have attained a level of study similar to the Australian Year 10, 11 or 12. There can be required coursework or job experience requirements for some courses.
Some disciplines, including art and design, could additionally need the production of a portfolio in order to be admitted. For any extra admission criteria, English language requirements, details on fees and charges, and information on course start dates, applicants may check with individual providers.
To know more about TAFE, you can contact Edify Group of Companies, Edify Group of Companies is the best education consultant in Lahore.
Edify Group of Companies have branches in Lahore, Multan, and Faisalabad.
Sign up for our news alerts!
Did you enjoy this article? Then Don't miss the next one!
Recent Posts