Education
Top U.S. Cities for International Students in 2024
Explore this informative article highlighting top cities in the United States for international students, focusing on Boston, New York City, Los Angeles, San Francisco, Washington D.C., and Philadelphia.
Each city offers a unique blend of academic excellence, cultural richness, and career opportunities.
Discover renowned universities, iconic landmarks, vibrant arts scenes, and the overall appeal that makes these cities exceptional destinations for international students.
Whether you seek academic excellence, cultural immersion, or diverse experiences, these cities have much to offer.
1) Boston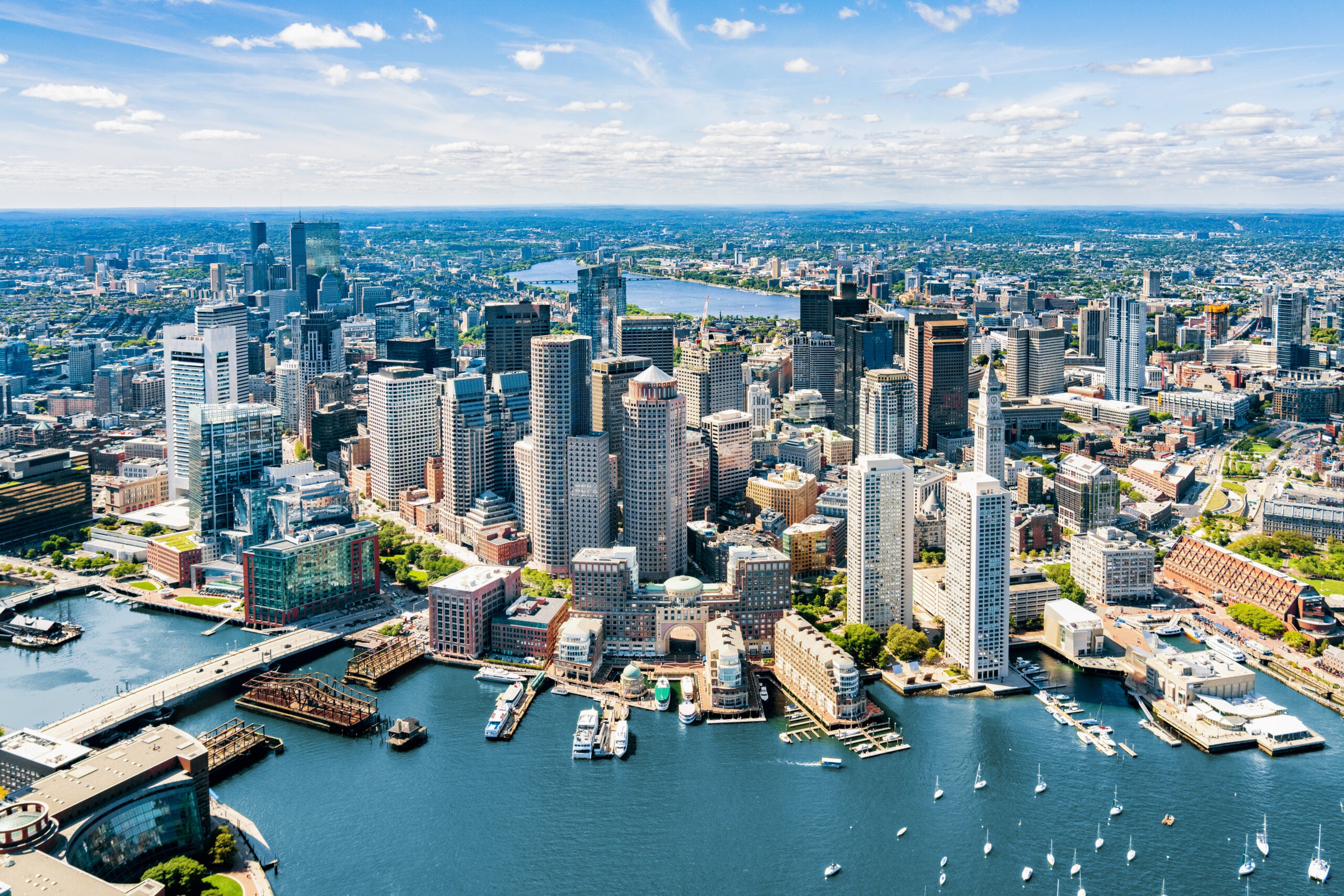 Often referred to as the 'Athens of America,' Boston is a prime location for international students, boasting a cluster of prestigious institutions, including the globally renowned MIT and Harvard University.
It has solidified its reputation as one of the world's leading academic hubs, making it a highly sought-after destination for those seeking quality education.
Boston recently claimed the 11th position in the QS Best Student Cities rankings, the highest for any American city.
Beyond its academic accolades, Boston is steeped in history, with the famous Freedom Trail guiding visitors through its most significant landmarks and lush green spaces.
The city also offers a dynamic arts and entertainment scene, characteristic of a bustling metropolis, yet it maintains a more manageable scale than other urban giants.
Boston's efficient and cost-effective subway system interconnects various parts of the city, facilitating easy navigation, and its excellent transportation links extend to other major East Coast destinations and attractions.
Notable Universities in Boston
Here are five of the top-ranking universities in Boston:
Massachusetts Institute of Technology (MIT)
Harvard University
Boston College
Boston University
Northeastern University
2) New York City:
A Global Leader in Education and Beyond (2023 Edition) New York City, a metropolis renowned for its financial prowess, architectural marvels, and vibrant arts scene, also excels in higher education.
As per the QS Best Student Cities 2023 ranking, it proudly holds the 18th spot globally, offering an impressive array of prestigious universities.
The Ivy League's Columbia University and the top-ranked New York University are among the institutions that grace this remarkable city.
Affectionately known as 'the city that never sleeps,' NYC is a perpetual hive of excitement, providing a ceaseless tapestry of attractions and activities.
From the iconic skyscrapers and must-visit landmarks of Manhattan, including Central Park and the Empire State Building, to the eclectic cultural offerings in Brooklyn, each of the five boroughs possesses a unique character.
These boroughs offer extensive entertainment options and pursuits for international students.
Explore further for a deeper insight into Kings New York and the diverse programs tailored for international students.
Prominent Universities in New York City
Here are five of the top-ranking universities in New York City:
Columbia University
New York University
Yeshiva University
Stevens Institute of Technology
Fordham University
3) Los Angeles: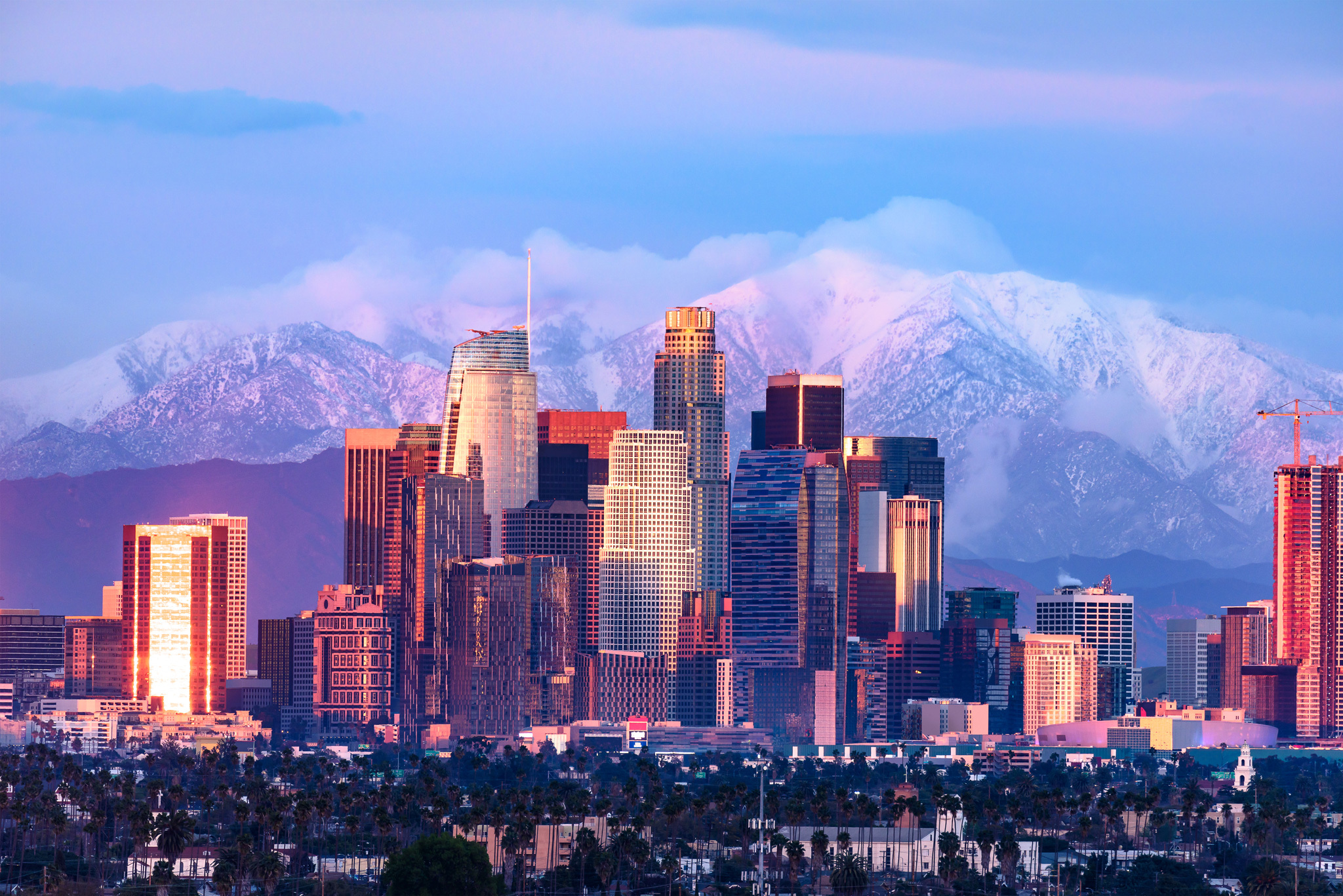 The Creative Hub of the World Nestled in the heart of the Hollywood film industry and teeming with many galleries, museums, theaters, and performance venues,
Los Angeles has earned its moniker as the 'Creative Capital of the World. Besides hosting prominent state universities, the city is also home to numerous private institutions, many specializing in creative arts-related fields.
The University of Southern California and UCLA (University of California, Los Angeles), based in Los Angeles, hold positions within the top 25 American universities, per the US News and World Report's National Universities category.
What sets Los Angeles apart is its enviable Southern Californian climate, offering international students the added allure of nearly year-round sunshine.
Beyond the city limits, stunning beaches, lush forests, and majestic mountains beckon, all within easy reach.
Moreover, Los Angeles is one of the United States' most diverse cities, often celebrated as a melting pot of cultures.
Regardless of which neighborhood you find yourself in, you'll encounter a rich tapestry of languages spoken and experience various cultures.
This cultural mosaic arguably makes Los Angeles an exceptionally welcoming destination for international students."
Leading Universities in Los Angeles
Here are five of the top-ranked universities in the Greater Los Angeles area:
University of California, Los Angeles (UCLA)
University of Southern California (USC)
Loyola Marymount University****California State University, Long Beach (Cal State Long Beach)
Occidental College"
4) San Francisco:
Where Iconic Beauty Meets Progress With its iconic steep streets, iconic cable cars, and the world-famous Golden Gate Bridge, San Francisco unquestionably ranks among the United States' most distinctive cities. It's equally renowned for its progressive outlook.
Nestled in the northern part of the sun-soaked California, San Francisco is near two of the world's most prestigious universities, Stanford University and the University of California, Berkeley, and numerous others.
While the city gained fame in the 1960s as the epicenter of the "flower power" movement, it has evolved into a vibrant blend of bohemian culture and a reputation for innovation and entrepreneurship, influenced mainly by the neighboring tech and innovation hub of Silicon Valley.
As one of the world's top 10 financial centers, the San Francisco Bay Area houses many pioneering companies, particularly in the technology sector, including household names like Apple, Facebook, and IBM. This undoubtedly enhances its appeal to ambitious students.
Despite its increasing ties to the tech industry, San Francisco also thrives in the realm of arts and culture. It's the proud home of crucial institutions such as SFMOMA, the Fine Arts Museums of San Francisco, and the San Francisco Art Institute.
With nearly a million people bustling within a relatively compact area, San Francisco offers the illusion of a much larger city.
It is also celebrated for its cultural diversity, making it one of the most culturally rich places to reside in the entire USA.
Prominent Universities in the San Francisco
Here are five of the top-ranked universities in the San Francisco area:
Stanford University
University of California, Berkeley (UC Berkeley)
Santa Clara University
University of San Francisco
San Francisco State University"
5) Chicago: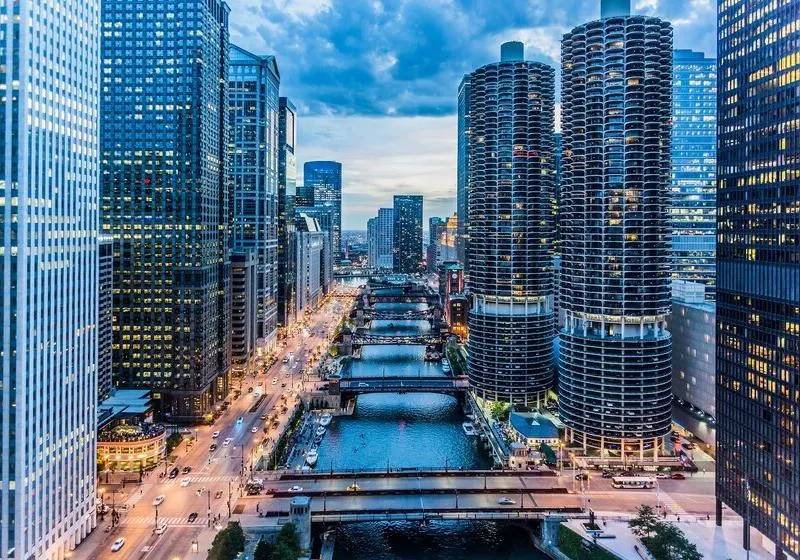 The Vibrant Lakefront Metropolis Nestled along the shores of Lake Michigan in Illinois, Chicago, often affectionately known as 'The Windy City,' stands as a dynamic, high-rise economic powerhouse.
As America's third-largest city, Chicago proudly hosts two of the country's premier universities: the University of Chicago and Northwestern University.
In the 2023 THE World University Rankings, these institutions secured impressive positions, with the University of Chicago ranking 13th and Northwestern University at 26th.
International students are irresistibly drawn to Chicago for many reasons, including its diverse and welcoming community and excellent connections to other parts of the United States.
Despite its sprawling size, Chicago offers an easily navigable urban landscape with a variety of transportation options.
The city boasts a vibrant cultural scene, adorned with numerous museums, theaters, and art galleries, making it a haven for those seeking artistic and intellectual inspiration. Chicago is also celebrated for its lively nightlife, ensuring there's always something happening.
For sports enthusiasts, Chicago is a haven, home to the world-famous Chicago Bulls basketball team and the iconic Chicago Cubs baseball team, among others. The latter plays its home games at the historic Wrigley Field, the second-oldest MLB ballpark in the nation, making it a must-visit destination.
Prominent Universities in Chicago
Here are five of the top-ranked universities in Chicago:
University of Chicago
Northwestern University
University of Illinois at Chicago (UIC)
Illinois Institute of Technology
Loyola University Chicago"
6) Washington D.C.:
"Washington D.C.: Where History, Education, and Global Influence Converge Often hailed as the historic heart of the United States and its political epicenter, Washington D.C. is a city that boasts an array of prestigious universities, including Georgetown University and George Washington University.
As a student in D.C., as it's commonly known, you'll have the privilege of learning in one of the most globally significant cities, witnessing history unfold firsthand while residing amidst world-renowned landmarks such as the White House, the Supreme Court, and the Lincoln Memorial.
The city is not just the nation's political hub but also hosts the headquarters of the World Bank and the International Monetary Fund, positioning it as a vital global center for politics and business.
This, in turn, provides outstanding opportunities for internships and future employment.
Beyond its political and financial importance, D.C. boasts a vibrant cultural and artistic scene, teeming with museums, galleries, and various cultural venues.
The Smithsonian Institution is a globally celebrated museum and research complex comprising 17 museums, galleries, and a zoo.
Prominent Universities in Washington D.C.
Here are five of the top-ranked universities in Washington D.C.:
Georgetown University
George Washington University
American University
Howard University
Gallaudet University"
7) Philadelphia:
A Hub of Learning and History on the East Coast Nestled on the United States East Coast, between the bustling cities of New York and Washington D.C., Philadelphia proudly houses a collection of globally acclaimed universities.
Notable among them are the Ivy League University of Pennsylvania, Drexel University, and Temple University, all of which draw a diverse student population from across the globe.
Additionally, you'll find the highly regarded Carnegie Mellon University just a few hours away in Pennsylvania's second city, Pittsburgh.
Philadelphia has played a pivotal role in American history and politics. The Declaration of Independence was signed in 1776 within these city limits, and the iconic Liberty Bell, a symbol of American independence, resides.
This rich historical tapestry, combined with an array of museums, galleries, and a vibrant arts, theater, and music scene, transforms Philadelphia into a thriving center of student life.
Beyond the usual tourist attractions, Philadelphians are renowned for their enthusiasm for sports, both at the professional and university levels.
In recent years, Philadelphia has also gained recognition for its burgeoning food scene, although it remains most famous for the delectable 'Philly cheesesteak' sandwich.
In terms of affordability, Philadelphia offers a cost-effective alternative to other major American cities, making it particularly appealing to international students on a budget.
Prominent Universities in Philadelphia
Here are five of the top-ranked universities in Philadelphia:
University of Pennsylvania
Drexel University
Temple University
Thomas Jefferson University
Villanova University"
If you want to apply any of the university written above or you simply want to take information for USA, or about any other university located in the USA, you can contact Edify Group of Companies.
With the wooping success rate of 98%, Edify Group of Companies hails as the best study abroad consultants In Pakistan and abroad.
Get in touch with your future counselor
FAQS
Are international students welcome at the universities in these U.S. cities?
Answer: These universities actively welcome international students, fostering diverse and inclusive communities to offer a global learning experience.
What financial support options are available to international students in these cities?
Answer: Financial aid and scholarships differ among institutions, so students should explore specific programs each university offers to help manage educational expenses.
How can international students smoothly transition into life in these cities and navigate the education system?
Answer: Students can ease their transition by accessing support services academic advisors, and getting involved in cultural and student activities to make the most of their experience.
Sign up for our news alerts!
Did you enjoy this article? Then Don't miss the next one!
Recent Posts