Universities
Top Engineering Universities in Australia: Where Future Engineers Thrive
Australia, the largest country in Oceania and the sixth-largest globally, boasts a rich educational landscape focusing on engineering.
With English as the de facto language since European settlement, the country offers a diverse range of subjects to study, favorable climate conditions, and the opportunity to work while you learn.
This article delves into some of the prominent engineering universities in Australia.
1) Australia National University:
Ranked as the top engineering university in Australia and 22nd globally, Australia National University is a research-intensive institution in Canberra, the nation's capital.
It enrolls approximately 18,801 students and is renowned for its academic excellence, although it's ranked fifth for Australian engineering and technology schools.
A Bachelor of Engineering degree in Australia typically requires four years of study.
2) University of Melbourne:
Established in 1853, the University of Melbourne is in Melbourne, Australia. Admission to this prestigious institution is moderately competitive, with an acceptance rate ranging from 70% to 80%.
Aspiring engineers are required to achieve a minimum score of 70% or its equivalent for admission.
The engineering faculty here is the oldest in the country, ensuring that the University remains a leader in engineering education.
3) University of Western Australia:
This institution offers a unique pathway to becoming an engineer.
Students initially pursue a three-year bachelor's degree with a major in engineering science or opt for the newly introduced Bachelor of Automation and Robotics.
Following these three years, students complete a two-year Master of Professional Engineering (MPE), where they can specialize in environmental, mechanical, biomedical, chemical, civil, mining, or software engineering.
The University of Western Australia has a strong record of producing exceptional engineers.
4) Monash University:
Monash University provides a four-year professionally accredited "Bachelor of Engineering" (honors) program, offering undergraduate and postgraduate engineering courses.
Its engineering faculty is one of Australia's largest, boasting a global score of 75.0. With diverse options, including the opportunity to pursue a double degree, Monash University is a popular choice for engineering students.
5) Queensland University of Technology:
Differentiating from the University of Queensland, the Queensland University of Technology was established in 1989.
This institution has produced notable individuals in various fields, making it a hub for success. It focuses on practical education, ideal for aspiring professionally driven engineers.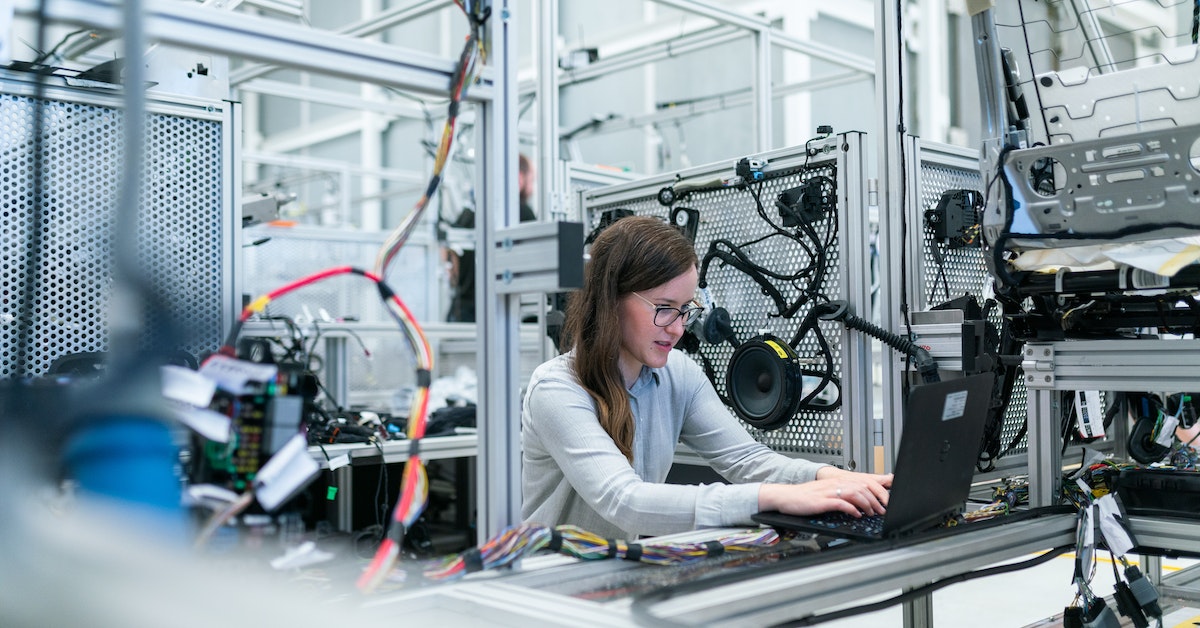 6) Western Sydney University:
Renowned for its research strength, Western Sydney University is ranked 26th in Australia and offers a four-year degree program designed to meet the needs of engineers.
It prepares students to bridge the engineering gap in Australia and provides a strong foundation for aspiring engineers.
Suggested Read:
Australia's Government Has Introduced A $12.6 Billion Five-To Expand Access To The Vocational Education And Training (VET) Sector
7) Macquarie University:
Located in Sydney, Australia, Macquarie University stands out for its flexibility, allowing students to combine various fields of study to broaden their knowledge and career prospects.
Many engineering students report high satisfaction with their educational experiences, making it an attractive option for aspiring engineers.
8) Griffith University:
Griffith University is known for its high standards and educational quality. In the first year, it focuses on building solid foundations in basic science and engineering principles.
Students can explore various engineering areas to discover their specific interests, and this approach has garnered praise from students who have found success in the educational system.
9) Swinburne University of Technology:
Situated in Melbourne, Swinburne University of Technology connects research, science, and technology with the business community in Australia.
With a global score of 57.9 and a commitment to real-world applications, it is a notable choice for engineering education.
10) Curtin University:
Located in Perth, Australia, Curtin University is another top-tier engineering institution.
With an extensive presence across the globe, this university offers a wide range of postgraduate and undergraduate courses, connecting with students from various locations and backgrounds.
It also acknowledges and respects the traditional owners of the land where it is situated.
Conclusion
In conclusion, Australia offers a diverse array of options for engineering education, with each university presenting unique strengths and opportunities for aspiring engineers.
Students can select an institution that aligns with their career goals and interests, ensuring a rewarding educational journey.
FAQS
How long does earning a Bachelor of Engineering degree in Australia typically take?
A1: A Bachelor of Engineering degree in Australia typically requires four years of study.
Which Australian university is ranked as the top engineering institution globally?
A2: Australia National University is the top-ranked engineering university in Australia and is 22nd globally.
What sets Queensland University of Technology apart from the University of Queensland in terms of engineering education?
A3: Queensland University of Technology focuses on practical education, making it an ideal choice for professionally driven engineers, whereas the University of Queensland is more theoretical.
Sign up for our news alerts!
Did you enjoy this article? Then Don't miss the next one!
Recent Posts