Universities
Top 10 universities to study data analytics in the UK
In today's digital age, the field of Data Science has emerged as a powerful force driving decision-making and innovation across industries.
As the demand for skilled Data Scientists continues to soar, choosing the right educational institution to embark on your Data Science journey is crucial.
This article'll explore the top 10 universities in the UK renowned for their Data Science programs.
Whether you're an aspiring undergraduate or a seasoned professional seeking a postgraduate degree, these institutions offer diverse courses to suit your needs.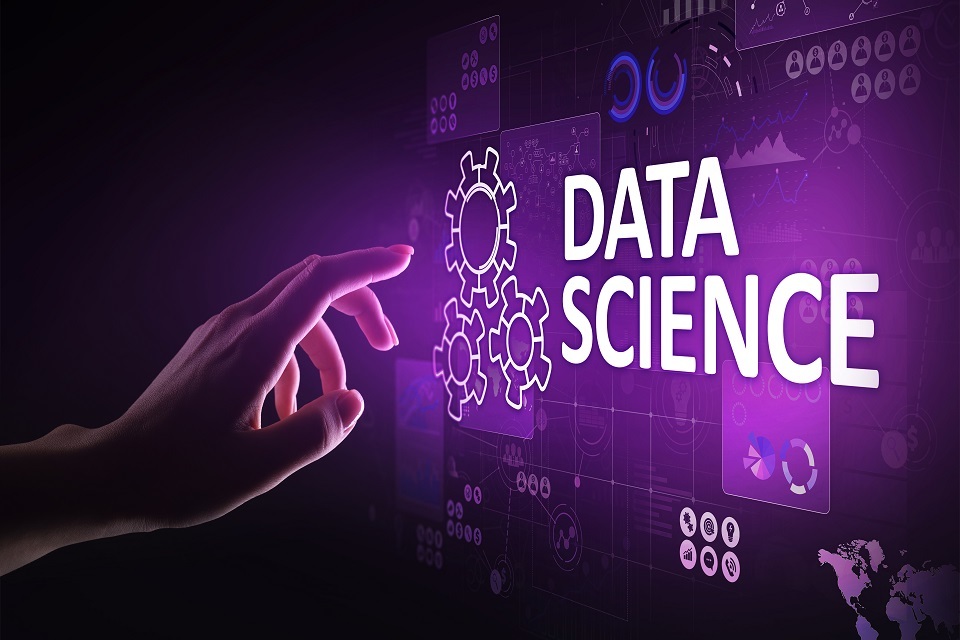 1. University of Oxford
The University of Oxford needs no introduction, and its Data Science programs are no exception to its storied reputation.
With a comprehensive curriculum covering data analysis, machine learning, and data visualization, Oxford offers a world-class education for budding Data Scientists. The university's esteemed faculty and cutting-edge research make it a top choice for those looking to excel in the field.
2. Imperial College London
Imperial College London stands at the forefront of Data Science education and research.
Its programs emphasize practical skills and real-world applications, ensuring graduates are well-equipped to tackle complex data challenges across various industries.
The institution's strong industry connections provide valuable networking opportunities, setting students up for success in the field.
3. University of Cambridge
The University of Cambridge combines tradition with excellence in its Data Science education. With distinguished faculty members and access to state-of-the-art research facilities, Cambridge offers a top-tier education in Data Science.
Its courses cover various topics, from data mining to advanced statistical analysis.
4. University College London (UCL)
UCL is a hub for diverse Data Science programs catering to students of varying expertise levels. The university's emphasis on research and innovation ensures that students stay abreast of the latest developments in the field.
Located in London, UCL offers proximity to numerous job opportunities in the tech and finance sectors.
5. University of Edinburgh
The University of Edinburgh provides a strong foundation in Data Science, focusing on practical skills and real-world applications. Students engage in hands-on projects and collaborate with industry partners, gaining valuable experience.
The university's research centres and industry collaborations enhance the learning experience.
6. University of Manchester
The University of Manchester's Data Science courses are marked by innovation and relevance. Students partake in hands-on projects and work closely with industry partners, gaining valuable experience.
Manchester's commitment to interdisciplinary learning enables students to explore various facets of Data Science.
7. University of Bristol
The University of Bristol offers a range of Data Science courses tailored to meet diverse educational needs.
Students receive a solid grounding in data analysis, machine learning, and data management. Bristol's strong ties to local industries provide internships and job placement opportunities.
8. University of Southampton
Southampton adopts a dynamic approach to Data Science education, combining theoretical knowledge with practical applications.
Students are prepared to solve real-world problems through hands-on projects and coursework. Southampton's research centres focus on cutting-edge Data Science developments.
9. University of Glasgow
The University of Glasgow offers diverse specializations within Data Science, allowing students to customize their education according to their interests.
The university's strong emphasis on research ensures that students remain at the forefront of the field. Glasgow's collaborations with industry partners provide valuable networking opportunities.
Suggested Read
How To Get Health Insurance On A UK Student Visa?
10. University of Warwick
The University of Warwick offers a vibrant learning environment for Data Science enthusiasts. Its programs equip students with the skills and knowledge needed for successful careers in Data Science.
Warwick's focus on innovation and entrepreneurship fosters creativity among its students.
Conclusion
In conclusion, the UK offers many opportunities for individuals aspiring to pursue a career in Data Science.
These top 10 universities provide a rich educational experience, combining theoretical knowledge with practical application.
With the global demand for Data Scientists showing no signs of slowing down, choosing the right university can set you on the path to a data-driven future filled with exciting career prospects.
Remember that making the right choice in your education can profoundly impact your future success.
Whether you're interested in data analysis, machine learning, or data management, these universities offer programs that can equip you with the skills and knowledge needed to thrive in the ever-evolving field of Data Science.
So, explore your options, consider your interests, and embark on your Data Science journey at one of these prestigious institutions.
Your future as a Data Scientist awaits, and these universities can help you achieve your goals and make a significant impact in the world of data-driven decision-making.
In this information age, the data you harness today can shape tomorrow's future. Choose your path wisely, and let your journey in Data Science begin at one of these exceptional universities in the UK.
FAQS
FAQ 1: Why should I consider studying Data Science at a UK university?
UK universities offer top-notch Data Science programs with a strong focus on practical skills, research, and industry connections.
FAQ 2: What career opportunities can I expect after graduating from these universities?
Graduates can pursue careers as Data Scientists, analysts, and consultants in diverse industries like tech, finance, healthcare, and more.
FAQ 3: Are there scholarships or financial aid options available for international students at these universities?
Answer: Many of these universities offer scholarships and financial aid programs to support international students pursuing Data Science degrees.
Sign up for our news alerts!
Did you enjoy this article? Then Don't miss the next one!
Recent Posts