Universities
The University of New South Wales Australia Ranking and Scholarship
The University of New South Wales, known as UNSW Sydney, stands as a global beacon of academic excellence, renowned for its commitment to teaching and groundbreaking research.
With its place consistently within the top 50 universities worldwide, UNSW is dedicated to molding forward-thinking graduates who positively impact the world.
At the heart of its mission lies a commitment to providing students with a truly hands-on, career-focused education that unveils their full potential, guiding them through life-changing experiences, and inspiring mentoring by world-renowned academics.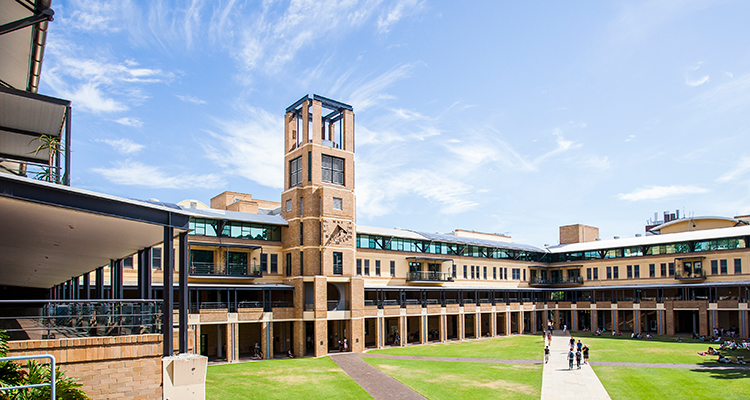 Academic Excellence and Employability
UNSW graduates emerge as some of the most sought-after in the global job market.
This is attributed to UNSW's strong connections with industries worldwide, allowing students to gain invaluable skills and experiences while learning from internationally acclaimed academics and expert practitioners.
UNSW boasts the highest full-time graduate employment rate and salaries among Sydney-based and Group of Eight (Go8) u universities.
It also has the highest number of students in Australia's top 100 future leaders, with four graduates ranking in Australia's full five young rich list.
Research Leadership
As part of the prestigious Group of Eight Australian Universities (Go8), UNSW ranks number one in Australia for research quality and impact.
The university is a global leader in research, having pioneered interdisciplinary approaches in critical fields like inequality and climate change.
UNSW stands at the forefront of critical developments, including solar power and quantum computing, and its globally renowned academics played a pivotal role in Australia's successful response to the COVID-19 pandemic.
Campus Presence
UNSW maintains a strong campus presence across multiple locations in Sydney, a city consistently lauded for its livability and safety.
The various campuses offer a vibrant and stimulating environment for students to grow, learn, and engage in multiple activities.
Recommended Read:
International Student Influx Hits Record High In 2022
Top Courses
UNSW provides an extensive array of courses spanning various disciplines.
With a strong focus on innovation and research, the university's offerings are designed to prepare students for the ever-evolving demands of the job market.
From engineering to business, medicine to the arts, UNSW has something to offer every aspiring student, making it a prime choice for those seeking a well-rounded education.
Scholarships for International Students
UNSW is committed to promoting diversity and international exchange. As such, it offers numerous scholarships for international students, helping to make a world-class education accessible to individuals from all corners of the globe.
These scholarships provide financial support and incentives for talented students to pursue their dreams at UNSW.
International students can get £ 1,500- £ 2,000 for undergraduate and postgraduate studies.
Ranking of University of New South Wales Australia
The University of New South Wales (UNSW) Australia is a distinguished institution that consistently earns top-tier positions in global university rankings, including renowned lists such as the QS World University Ranking and The Times Higher Education Ranking.
Famous for its commitment to academic excellence and pioneering research, UNSW consistently secures a place among the world's top 50 universities.
Its exceptional educational programs, strong industry partnerships, and dedication to producing forward-thinking graduates contribute to its stellar performance in these prestigious global rankings, solidifying its top destination for students seeking a world-class education.
Life in New South Wales, Australia
The vibrant city of Sydney offers international students a diverse and enriching experience. From its stunning natural beauty to its thriving cultural scene and bustling urban life, Sydney provides an ideal backdrop for academic pursuits and personal growth.
The city's welcoming atmosphere, excellent infrastructure, and safety make it a top choice for students worldwide.
Conclusion
The University of New South Wales, with its unwavering commitment to academic excellence, research innovation, and global impact, stands tall among the world's leading universities.
UNSW's ability to prepare students for a successful future is evident in its outstanding graduate employment rates and strong industry connections.
Its role as a pioneer in groundbreaking research, especially in critical fields like climate change, reflects its dedication to addressing pressing global challenges.
Aspiring students seeking a world-class education in a city renowned for its liveability need look no further than UNSW.
With a commitment to inclusivity and scholarship opportunities for international students, UNSW truly opens the door to a brighter, more promising future for all.
FAQS
FAQ: How does UNSW Australia rank globally among universities?
Answer: UNSW consistently ranks among the top 50 universities worldwide in prestigious rankings like QS World University and The Times Higher Education.
FAQ: What sets UNSW apart from other universities in Australia?
Answer: UNSW's strong industry connections, exceptional graduate employability, and pioneering research make it a standout choice for students.
FAQ: Are there scholarships available for international students at UNSW?
Answer: UNSW offers a range of scholarships to support and attract international students, making a world-class education more accessible.
Sign up for our news alerts!
Did you enjoy this article? Then Don't miss the next one!
Recent Posts