Universities
The Benefits of PTE for International Students


As the world becomes increasingly interconnected, proficiency in English is becoming more and more essential for individuals seeking to study or work abroad. For international students, in particular, demonstrating their English language proficiency is often a crucial requirement for admission to academic institutions in English-speaking countries.
This is where the Pearson Test of English (PTE) comes in. PTE is a computer-based language proficiency test that evaluates an individual's English language skills in reading, writing, listening, and speaking. The test is widely recognized by universities and organizations worldwide, making it an essential tool for international students looking to study or work abroad.
Benefits of PTE for International Students:
From boosting your chances of admission to top universities to enhancing your job prospects, the PTE test can provide a range of benefits for international students. So if you're an international student looking to study or work abroad, read on to find out why the PTE test should be on your radar.
Accepted by a Wide Range of Institutions
The fact that the PTE is widely recognised by universities, colleges, and other educational institutions around the world is one of its key advantages for overseas students. PTE results are accepted as proof of English language proficiency by more than 10,000 institutions in more than 150 countries. International students now have an easier time applying to a variety of colleges without having to take numerous tests.
Fast Results and Flexible Test Dates
International students can use the PTE since it provides quick results and various exam dates. Test takers can arrange their test on a date and time that works for them, and they typically get their results in five business days. International students who might need to take the test quickly or meet application deadlines will notably benefit from this.
Online Test Format
International students can take the PTE from any location in the world as long as they have access to a computer and a steady internet connection because it is an online test. Students who can't get to a test center or want the flexibility of taking the test from home will find it to be a convenient option as a result.
Valid and Reliable Test
The PTE was created to precisely assess a candidate's English language skills. It is a valid and reliable test. The exam is continually updated to ensure that it remains a valid and an accurate indicator of language competency. It is based on the most recent research in language testing.
Fair Scoring System
The fair scoring methodology used by the PTE is based on an extensive evaluation of a candidate's language proficiency. Instead than relying on the subjective opinions of the examiners, the scoring method is objective and based on the test taker's performance. As a result, it is an appropriate testament of language proficiency.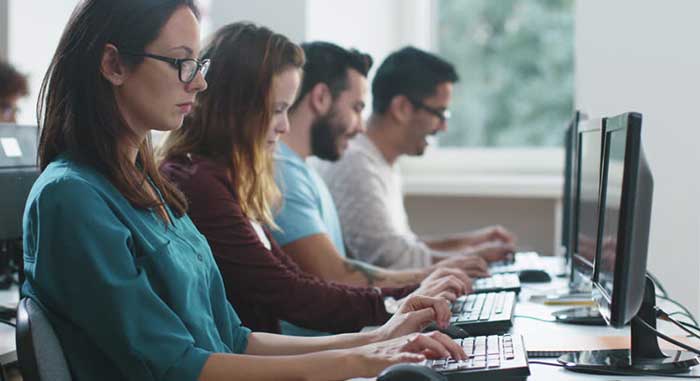 Test Content Reflects Real-life Situations
The PTE test material is created to mimic actual circumstances that international students might experience in a formal or informal setting. The exam has a variety of question types that call on test-takers to apply their language skills in real-world situations. This makes the test a pertinent and practical indicator of language competency for students from other countries.
Helps to Improve Language Skills
International students' English language abilities can be enhanced by PTE preparation. The test asks test takers to employ a variety of language abilities, such as reading, writing, listening, and speaking, in real-world situations. Those who study for the test can pinpoint their areas of weakness and build the abilities necessary for success in a classroom or in the workplace.
Provides Opportunities for Further Study and Employment
The PTE may present chances for international students to advance their academic or career goals. International students can more easily satisfy the evidence of English language competency criteria at many universities and colleges with a strong PTE score. A strong PTE score can prove a candidate's language ability to prospective employers because many firms demand proof of English language proficiency for specific positions.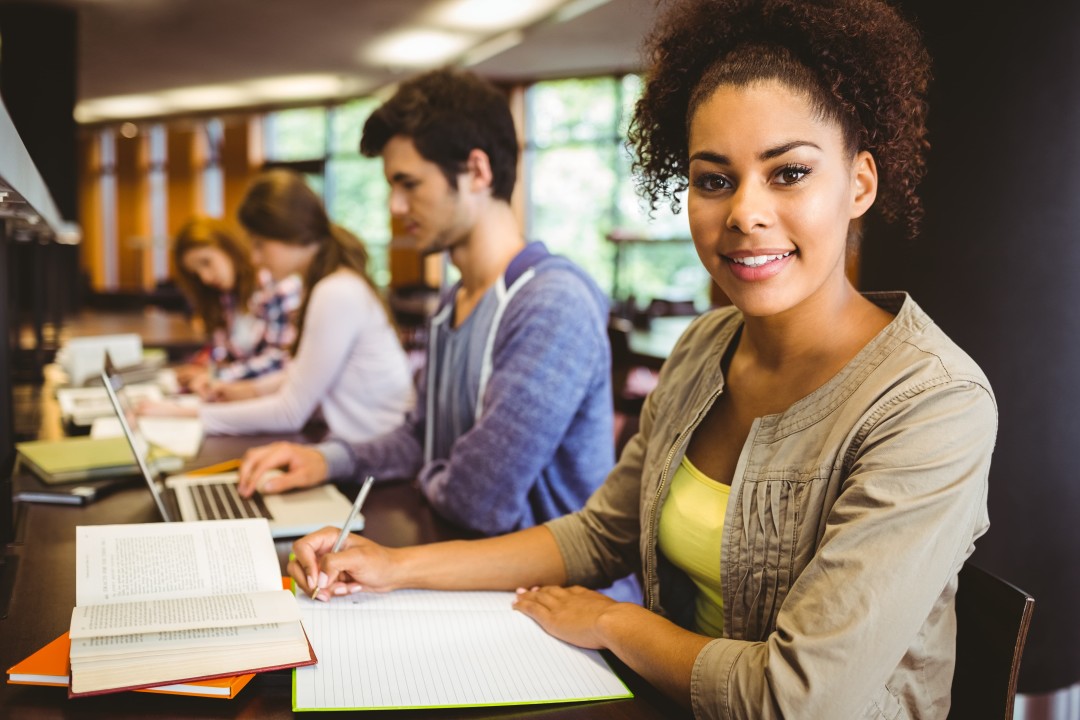 Conclusion:
In conclusion, overseas students looking to prove their English language ability have a great choice in the Pearson Test of English (PTE). The PTE test gives international students an accurate assessment of their language abilities because of its simple computer-based format, extensive acceptance by colleges and organizations, and a fair scoring system. International students can increase their chances of admission to prestigious universities and boost their work prospects in English-speaking nations by taking the PTE exam. Hence, as an investment in your academic and professional future, if you're an international student looking to study or work overseas, think about taking the PTE test.
Written By: Ahmed Raza
Ahmed Raza is a contributing writer at Edify Group of Companies. He is also an experienced IELTS and PTE instructor. He has passion for teaching, writing and instructional design. He graduated from UET and embarked on the journey of teaching English Language tests afterwards.
Sign up for our news alerts!
Did you enjoy this article? Then Don't miss the next one!