Universities
Study in Victoria University - A comprehensive guide for International Students
Victoria University
Victoria University is located in the city of Melbourne in Australia. Established around 30 years ago, the university emerged from a century-old institute that was previously known as the Footscray Technical School.
The astonishingly high rankings are achieved by the university for its academic rigor, world-class education in hundreds of fields, excellent student satisfaction, and overall prestigious experience.
Victoria university is one of the 39 public universities in Australia and is known for delivering internationally recognized education. Students of Victoria university continue to exhibit applaudable potential and many employers around the globe prefer Victoria University graduates over other candidates.
Victoria University is a multicultural institute and students from over 100 countries come to study here every year. The student body consists of students from all areas of Earth and the global environment makes the university a hub of modern education and cultural learning.
Students socialize and make friends of different ethnicities, religions, cultures, and nationalities, giving them an opportunity of exploring and experience different cultures. Currently, more than 50,000 students are studying at Victoria University out of which a significant percentage are international students.
The university also focuses on diversity in the faculty and employs teachers, professors, and staff from all parts of the world. As a truly diverse and global institute, Victoria University has quickly risen to the top University rankings in the world and continues to hold its position firmly.
As an international student, pursuing your higher education at Victoria University in Australia is a highly suggested choice by Edify group of companies, the best education consultant in Pakistan.

Courses offered at Victoria University for International Students:
There are numerous courses offered at Victoria University for international students. The university has a plethora of undergraduate and postgraduate programs and several faculties. Some of the popular courses at Victoria University include:
Undergraduate Courses:
Business
Music
Arts
IT
Mechanical Engineering
Biomedicine
Criminal Justice
Education
Laws
Criminology
Social Work
Biomedical Science
Media
Physical Education
Sports Science
Construction and Management
Nursing
Postgraduate Courses:
Master in Marketing
Business Administration
Accounting
Education
Engineering
Business Analytics
Management
Teaching
Digital Media
Project Management
Health Science
Tourism
Applied IT
Public Health
These are some of the popular courses among international students at Victoria University. However, the university offers many other diplomas, specializations, and honors degrees in several other areas of study.
To know more, you can contact Victoria University agents in Pakistan. Do you want to apply to Victoria University? Apply Now
We at Edify group of companies offer the best education consultants in Pakistan and we are proud to be the best visa consultants in Pakistan for international students.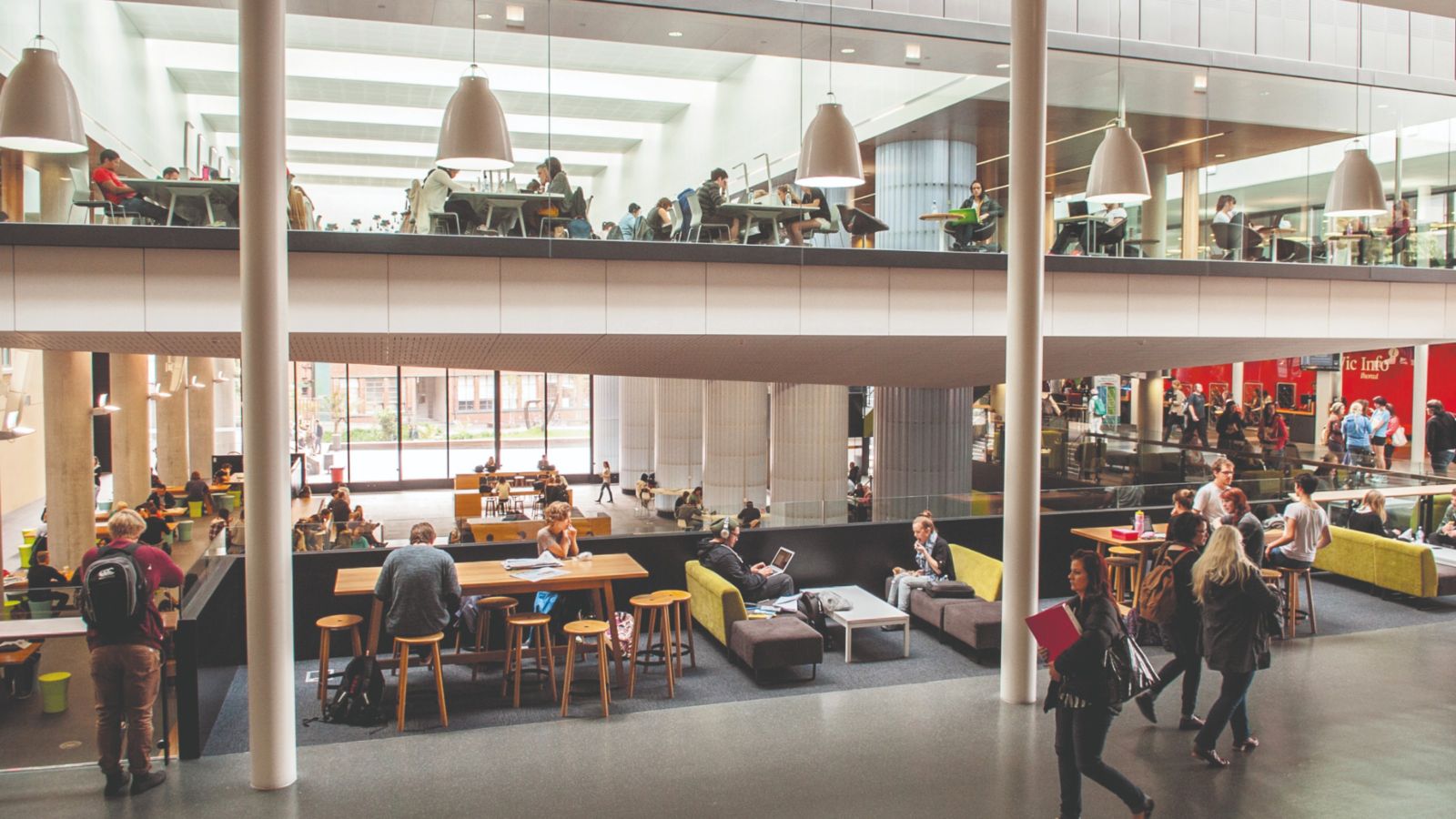 Services for International Students at Victoria University
Victoria University welcomes students from all around the world to study at the university and get the best out of their student life. Therefore, the university offers several facilities that are available on campus and make international students feel at home. Some of these facilities include:
Academic Support
Childcare Services
Health Services
Student Well-being services
The university has a team of student advisors that help international students settle in the university and get acquainted with the campus. International students have round-the-clock support from student advisors regarding their studies, accommodation, and any other matter they need assistance with.
Suggested Read: Study In Southern Cross University - Ranking, Fees And Course Details
Victoria University is a modern institute and believes in helping students excel in their careers, regardless of their educational and financial background. The university aims to provide excellent education to students from all walks of life with the end goal of achieving a positive impact on society through education, knowledge, innovation, and creativity.
Another added benefit of studying at Victoria University is the carefully designed courses for students who are working and studying together. The university offers different courses that are specially curated to suit the schedules of students that are working to support themselves and their education.
Life at Victoria University as an International Student:
As one of the top-ranked universities in the world, student life is at par with the IVY league schools of the world. All campuses of Victoria University are either in Melbourne's city center or the western suburban areas, along with one campus in Sydney.
No matter which campus you choose to study at, you will be facing a vibrant city full of true Australian culture, mouth-watering food, music, art, heritage, and much more. Australia is the land of friendly people and the community makes international students feel welcome.
Furthermore, students get a chance to study at one of the top-rated digital institutes in the world and experience the latest technology. Sports facilities, extracurricular activities, social events, informative panel talks, and innovative schemes are the norm at Victoria University. As an international student, there is no chance of being bored or feeling alienated at Victoria University in Australia.


Thank you for reading our article on Victoria University today. Edify Group of Companies is actively working to bring you the latest news about the best universities in Australia for Pakistani students, and we are dedicated to helping you study abroad with the minimum hassle.
Our team of professional and the best education consultants in Pakistan ensures that all applications are handled with the utmost care and our experience of over 5 years in the field of Immigration, education consultants in Pakistan, and the best visa consultancy has helped many students' studies abroad.
If you are interested in studying abroad at Victoria University, get in touch with us today at Edify Group of Companies for a quick consultation session. We are the best education consultants in Lahore, Faisalabad, and Multan.
Sign up for our news alerts!
Did you enjoy this article? Then Don't miss the next one!
Recent Posts