Universities
Study in Stockholm University - Top Institute in Sweden
In Stockholm, Sweden, there is a state university called Stockholm University. It began as a school for teachers in 1878 and over time grew into one of the top institutions in Europe. Around 140 years of rich history are represented by the university.
The Swedish Parliament founded Stockholm University in 1878 with the intention of educating and preparing teachers.
When the institution received full university status in 1960, it was one of the key turning points in its history. This resulted in an enormous rise in financing and the capacity to issue Ph.D. degrees. At now, Stockholm School is home to 5,000 employees and more than 70,000 students.
Stockholm University has a reputation for being dedicated to both academic innovation and quality. Many Nobel prizes winners, like Gunnar Myrdal, Tage Erlander, and Sune Bergström, were graduates of the university.
Ranking of Stockholm University
One of the elite schools in Sweden and Europe is frequently regarded as Stockholm University. Here are a few of its most recent rankings:
Stockholm University was placed among the top 100 institutions in the world for a number of areas, including environmental science and technology, engineering, materials science and engineering, and public administration, in the 2020 Shanghai Ranking's Global Ranking of Academic Subjects.
Together with Karolinska Institute and Uppsala University, Stockholm University is frequently rated as one of Sweden's top three institutions.
Top Courses in Stockholm University for International Students
Throughout its four colleges, Stockholm University provides a broad selection of courses. These are a few of the best courses:
Sustainability and Environmental Studies: Stockholm University is renowned for its effective environmental biology and sustainability programs. A Bachelor's in Environmental Studies and a Master's in Environmental Studies, Policy, and Management are only two of the courses and programs available to students.
Computer science: The Department of Computer & Systems Sciences at Stockholm University provides a variety of courses and degrees in the subject, including a Bachelor's and a Master's in Comp Sci.
Social Science: The Department of Social Work at Stockholm University provides a well-recognized Bachelor's in Counselling And psychotherapy and a Master's in Social Work.
Law: The Faculty of Law at Stockholm University is one of Sweden's most prestigious and venerable law schools. A variety of courses and programs are available to students, along with a Bachelor of Law as well as a Master's in Law.
Business: The School of Business at Stockholm University provides a Bachelor's degree in Business and Economics with a concentration in International Business. The institution also grants an International Business Master's degree.
Gender Studies: A pioneer in the field of gender studies, Stockholm University offers a variety of courses and programs in this subject, including a Bachelor's and a Master's in Gender Studies.
Overall, Stockholm University is renowned for its academic and research brilliance and provides a wide selection of top-notch courses throughout its faculties.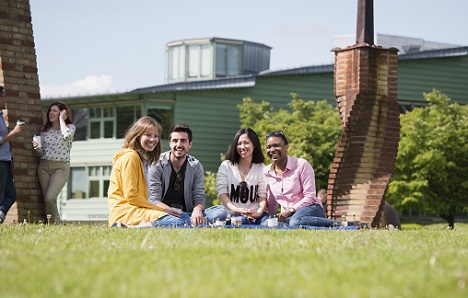 Fee and Scholarship for International Students at Stockholm University
In order to assist overseas students in meeting their living costs and tuition costs, Stockholm University, which is dedicated to offering a top-notch education to learners of all ages, provides a variety of scholarships and financial possibilities. Below is a summary of the costs and scholarships available to students from outside the United States:
Fee
Depending on the programme and degree of study, different international students pay different tuition rates. The cost of bachelor's programmes is SEK 140,000 per year, while the cost of master's programmes is SEK 190,000 per year for the 2022–2023 academic year.
International students must pay their own living costs, including housing, food, and transportation, in addition to the tuition.
Scholarship
The Stockholm University Scholarship Program, which pays tuition fees and daily expenses for highly qualified scholars who live outside the EU/EEA and Switzerland, is only one of the financing options and scholarships Stockholm University provides for foreign students.
Together with scholarships for certain programs and disciplines of study, the institution also provides a variety of financial options including scholarships that are country-specific.
Foreign students from every continent in the world are welcome at Stockholm University, which prides itself on being a great diversity and welcoming institution.
The institution actively attempts to establish a climate that is inclusive and encouraging of all individuals, regardless of their background, and has a strong commitment to supporting diversity, equality, and inclusivity.
Students are urged to look for internal scholarships offered by their home countries in addition to external scholarships offered by foundations and organizations.
To know about fees and scholarships you can talk to your future council at Edify Group of Companies.
Diversity for International students at Stockholm University
International students at Stockholm University may anticipate becoming a part of a dynamic and global community that includes people from over 130 different nations. The institution offers several initiatives and programs to assist international students, including as language classes, cultural activities, and student clubs.
A reputed international office, student assistance programs, and academic advisers who may offer direction and help on a range of difficulties are just a few of the tools and services the university has available to assist overseas students.
Stockholm University provides a variety of housing alternatives, including flats, dorms, and communal living, for foreign students. For overseas students who apply for housing through the institution's housing office, the university also offers a housing guarantee.
Thanks for reading Edify Group of Companies' recent article on Stockholm university, if you want to know more about Stockholm University or about a Study abroad or student visa, you can contact Edify Group of Companies.
Make your visa process smooth by trusting Edify Group of Companies
Sign up for our news alerts!
Did you enjoy this article? Then Don't miss the next one!
Recent Posts