Education
Study in Australia: Tuition cost and living expenses
Australia stands as a prime choice for international students, renowned for its allure rooted in several key factors:
World-Class Higher Education:
Australia boasts one of the globe's top-tier higher education systems, rendering it a coveted destination for those seeking academic excellence.
Safety and International Student-Friendly Cities:
Australian cities offer a secure haven for international students, embracing them in an environment conducive to growth and cultural exchange.
Abundant Scholarship Opportunities:
The land down under provides access to many scholarships, offering financial support to deserving scholars.
High Standard of Living:
Australia's standard of living ranks among the highest globally, ensuring students experience a comfortable and enriching lifestyle during their stay.
Post-Graduate Career Prospects:
Graduates from Australian institutions enjoy a wide array of job opportunities, enhancing their employability on the global stage.
Despite the relatively higher average living costs compared to other countries, Australia succeeded in enticing an impressive number of international students in 2020, surpassing 650,000 enrollments.
Read on for comprehensive insights into Australia's tuition fees, living expenses, and jobs for international students in Australia.
Tuition Costs in Australia
The tuition fees in Australia vary based on several factors, including the field of study, academic level, and the specific university of enrollment. For international students, the following approximate tuition fee ranges apply:
Bachelor's Degrees: Typically range from 20,000 to 45,000 AUD annually.
Master's and PhD Degrees: Generally, fall within 22,000 to 50,000 AUD annually.
Recommended Universities in Australia
When considering pursuing higher education in Australia, the following universities come highly recommended:
University of Tasmania
University of Canberra
University of Newcastle
La Trobe University
Western Sydney University
These institutions are known for their academic excellence and diverse offerings.
If you're interested in exploring the best universities in Australia based on global rankings, here are some esteemed options:
The University of Melbourne
The University of Sydney
The Australian National University (ANU)
The University of Queensland
The University of New South Wales (UNSW)
These universities have consistently ranked highly globally and offer various programs to cater to multiple academic interests.
Contact Edify Group of Companies to start your Australia student visa application.
Average Student Living Costs in Australia
To maintain a comfortable student lifestyle in Australia, international students typically require a monthly budget ranging from 1,400 to 2,500 AUD.
This budget should cover essential living expenses like accommodation, food, and social activities.
It's important to note that when applying for a student visa in Australia, you must demonstrate your financial capacity to sustain your studies and livelihood.
Here's an overview of the average monthly budgets for some of the popular student cities in Australia:
Sydney: Starting at around 1,900 AUD per month.
Adelaide: Beginning at approximately 1,300 AUD per month.
Brisbane: Initiating at roughly 1,400 AUD per month.
Melbourne: Commencing at about 1,500 AUD per month.
Canberra: Starting at around 1,400 AUD per month.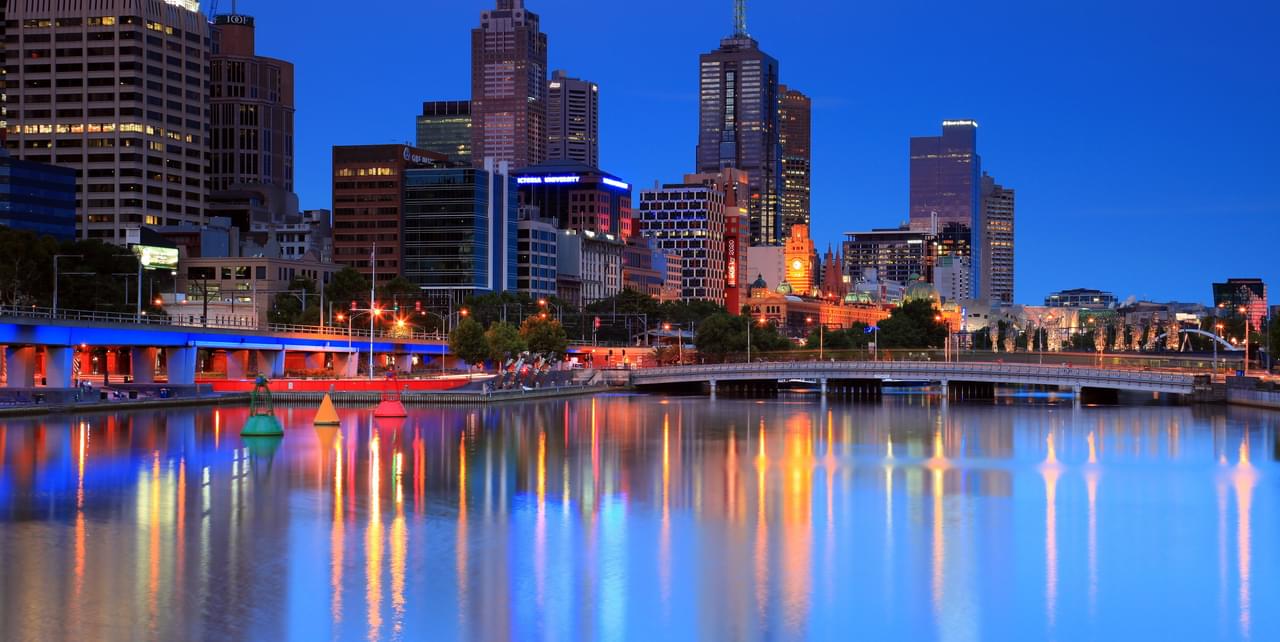 For a more precise estimate tailored to your specific circumstances, you can utilise a cost-of-living calculator to calculate the funds you'll need for your studies and daily expenses in Australia.
Accommodation Costs in Australia
When it comes to accommodation in Australia, international students have several options.
While some universities offer on-campus student dormitories, many students prefer to explore off-campus alternatives such as renting private properties or opting for homestay arrangements.
Here's an overview of the average monthly prices for common accommodation choices:
Homestay:
Typically ranges from 450 to 1,200 AUD per month. This option allows you to live with a local family, providing a unique cultural experience.
Student Halls of Residence:
Prices usually fall from 440 to 1,100 AUD monthly. These halls offer a convenient on-campus living experience.
Renting an Apartment:
Monthly rental costs for apartments in Australia generally range from 750 to 1,700 AUD. This option offers more independence but may be pricier.
Sharing a Rented Apartment/House:
Sharing a rented apartment or house with others can be budget-friendly, with costs typically ranging from 380 to 850 AUD per month.
For assistance in finding quality, affordable student halls in Australia, you can explore resources like BestStudentHalls.com to help you discover suitable accommodation options that meet your needs and budget.
Additional Accommodation Costs
Beyond the basic rent, there are additional expenses associated with accommodation that you should consider:
Utilities typically cost around 200 AUD per month and cover essential services such as electricity, gas, and water.
Internet: Monthly internet costs range from 70 to 120 AUD. Having a reliable internet connection is crucial for academic and personal needs.
Food Costs in Australia
When it comes to sustenance, here's an overview of typical food expenses in Australia:
Groceries:
Monthly grocery expenses usually range from 500 to 1,000 AUD. Opting for budget-friendly supermarkets like Aldi, Coles, and Woolworths can help you save money.
Dining Out:
Dining at an inexpensive restaurant in Australia costs an average of 18 AUD per meal, while a three-course dinner for two at a mid-range restaurant typically costs around 80 AUD. The country also offers diverse dining options, including Asian, Greek, and Italian cuisine.
Transportation Costs in Australia
Getting around in Australia may involve various transportation options, depending on your location:
Public Transport:
Many cities offer public transport passes for students, typically ranging from 30 to 70 AUD per month. Some areas may also have additional discounts through state programs (e.g., QLD, SA, VIC).
Bicycles:
An eco-friendly and economical option is using a bicycle, which can be rented for around 40 AUD daily. This mode of transportation can be a convenient and affordable way to explore your surroundings.
Consider these costs when budgeting for your stay in Australia to ensure that you have a comprehensive understanding of your financial requirements.
Recommended Read:
Guideline For Pakistani Students To Study In Australia
Part-time jobs for international students in Australia
Searching for part-time work in a foreign land might appear challenging, but it's a manageable task. Here are some platforms that can simplify your job hunt while you embark on your educational journey in Australia:
LinkedIn
Adzuna
CareerOne
Gumtree
Seek
These online resources provide an array of job listings, making it easier to find part-time opportunities that align with your schedule and preferences as a student in Australia.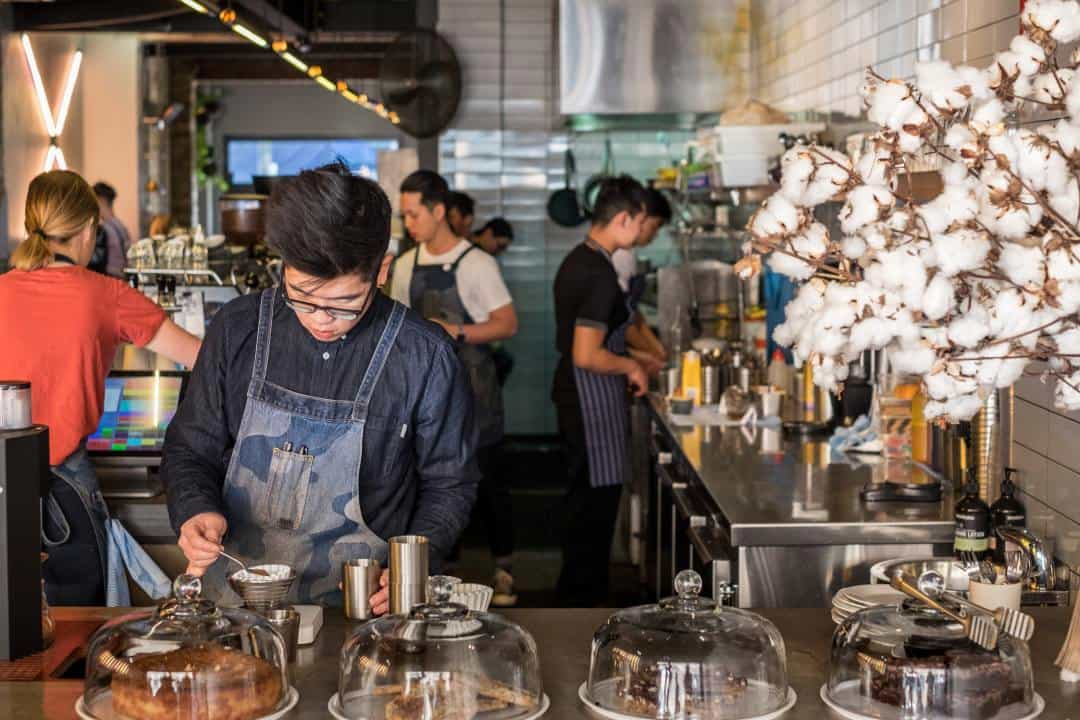 Highest paying part-time job in Australia for international students
Here are a few of the part-time jobs for international students in Australia.
Aged Care worker – AUD 35 (Per hour)
Delivery Driver – AUD 20.33 (Per hour)
Personal driver – AUD 20.33 (Per hour)
Sales representative – AUD 30 (Per hour)
Waiter – AUD 24 with tip (Per hour)
Admin Executive – AUD 30 (Per hour)
If you are looking for a trusted Education consultant for your Australian Study Visa, you can contact Edify Group of Companies,
Edify Group of Companies has a success ratio of 98% for international students.
Get in touch with your counsellor.
Conclusion
Australia is an appealing destination for international students, offering top-notch education, a secure environment, and diverse scholarship options.
Tuition fees vary by degree level and field of study, with several universities providing cost-effective education.
To sustain a comfortable student life, it's essential to budget for accommodation, utilities, internet, and food. Additionally, finding part-time work can ease financial burdens.
Utilizing online platforms like LinkedIn and Seek streamlines the job search process. With careful planning, international students can thrive in Australia, enjoying academic excellence and a rich cultural experience in this vibrant and dynamic country.
FAQ'S
What is the average monthly living cost for international students in Australia?
Typically, it ranges from 1,400 to 2,500 AUD, covering accommodation, food, and other expenses.
Where can I find affordable accommodation options in Australia?
Look for options on websites like Gumtree or university-provided student halls.
How can I find part-time work as an international student in Australia?
You can explore job listings on LinkedIn, Seek, or Indeed Australia.
Sign up for our news alerts!
Did you enjoy this article? Then Don't miss the next one!
Recent Posts