Education
Student accommodation in USA
Students from all over the world continue to pursue higher education, and as a result, there is a rising need for adequate student housing. The number of students in the United States, which is known for its elite institutions and colleges, has increased significantly, increasing the need for high-quality accommodation alternatives.
In this article, we'll examine the state of student housing in the US today, highlighting the issues, developments, and creative fixes aimed at giving students a welcoming and accommodating living space.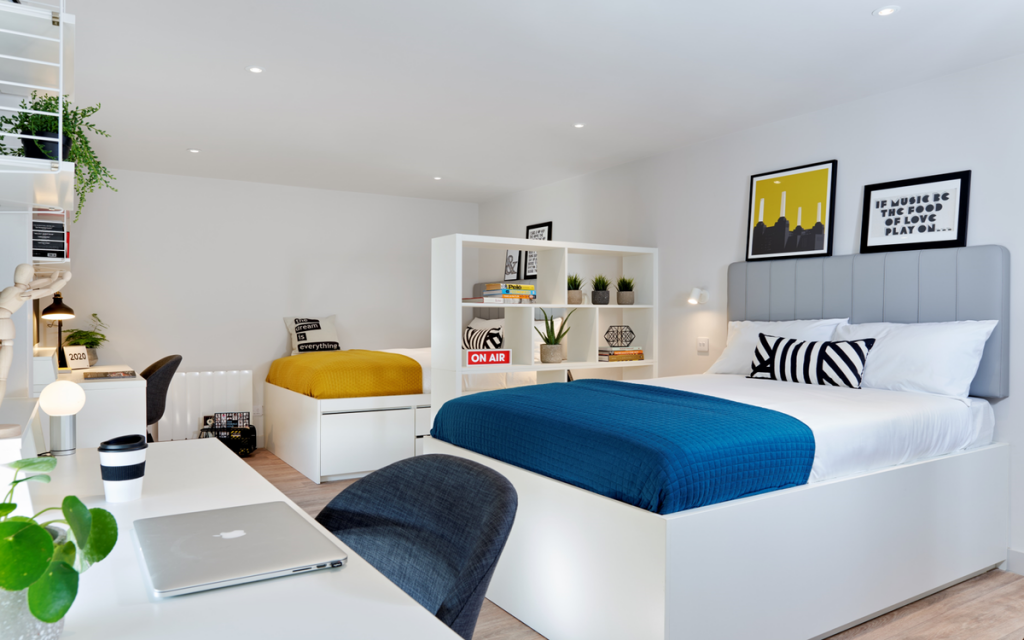 The Increasing Demand for Student Housing
The US has always been a desirable location for students looking for a top-notch education due to the wide variety of educational institutions that are dispersed around the nation. Due to its popularity, more students from both local and foreign countries are enrolling in universities and colleges.
As a result, the demand for student housing has increased dramatically, posing problems for both schools and students.
Problems with Student Housing
The availability and cost of housing alternatives is one of the major issues facing the student housing industry. Due to a lack of adequate options around their university, many students suffer, which increases competition and drives up costs. Cities with large student populations, including Boston, New York City, and Los Angeles, are particularly affected by this problem.
Additionally, there is a wide range in the caliber of student housing. Some students are housed in antiquated, unkempt facilities with few amenities and insufficient security. Their general health is negatively impacted, and their academic performance and experience are both hampered.
Trends in Student Housing
Different patterns have evolved in the US student housing market as a response to these issues. Universities and private housing providers have acknowledged the need to provide a variety of solutions to accommodate various student budgets and preferences.
On-Campus Housing:
Many institutions have increased the number of resident halls and apartment-style housing options they offer. These choices make things easier and help pupils feel more connected to one another.
Off-Campus Partnerships:
To increase the number of off-campus housing alternatives, educational institutions are forming partnerships with private housing providers. These partnerships seek to close the housing supply-demand imbalance by giving students more reasonably priced and well-maintained housing options.
Purpose-Built Student Accommodations:
Also referred to as PBSA, purpose-built student accommodation has grown in popularity recently. These off-campus apartments offer contemporary amenities, communal areas, and a welcoming community environment, all of which are tailored to students' requirements.
Co-Living Spaces:
Co-living has taken off in the property market and has even made its way into dorm rooms for students. Co-living zones give students separate bedrooms and communal areas, promoting community among residents and fostering social interaction.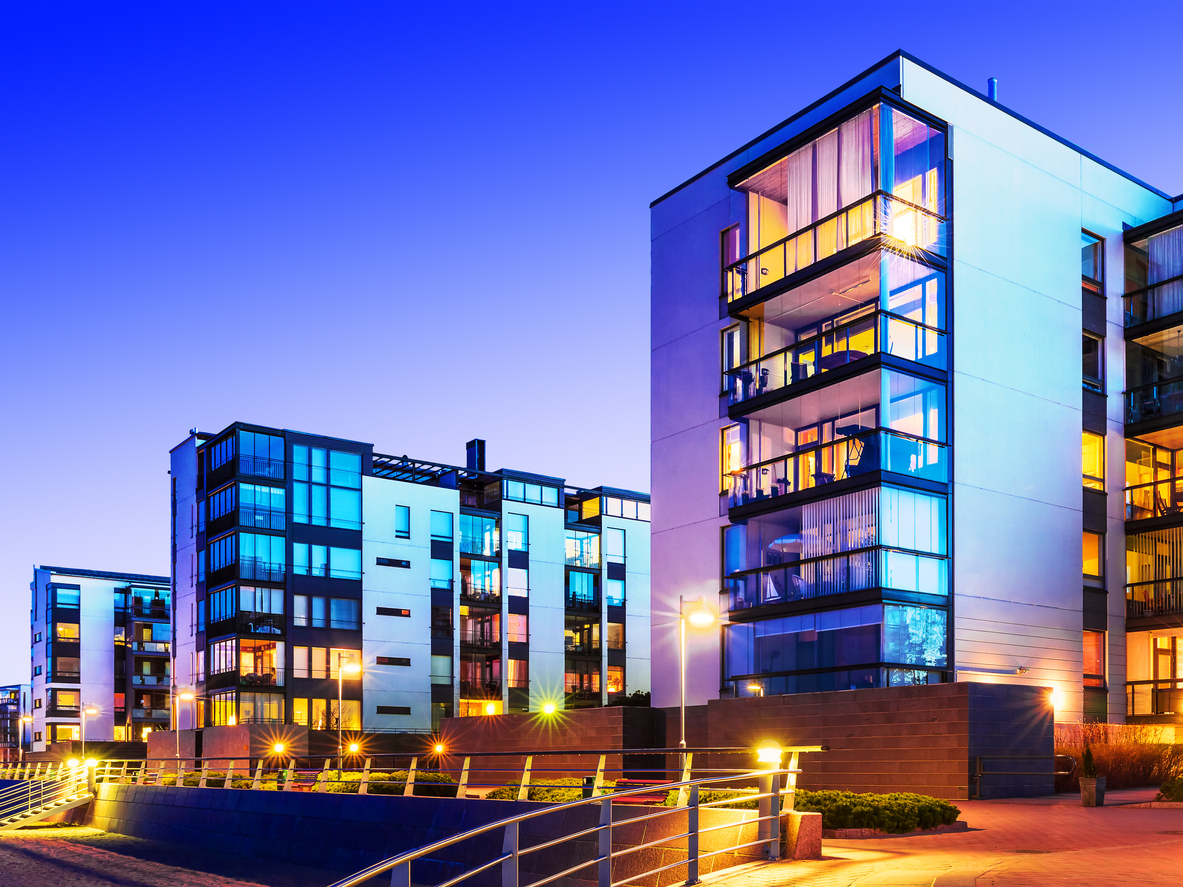 Recommended Read:
Types Of Higher Education Institutions In USA: All You Need To Know
ACCA-Certified Universities In Australia: Top Institutions For Finance Students
Innovative Options for Student Housing
To improve the quality of the living situation for students, several creative solutions have been developed:
Technology Integration:
To make procedures like booking, rent payments, and maintenance requests more efficient, student housing facilities are utilizing technology. Students now have an easier time effectively managing their housing-related responsibilities thanks to mobile applications and web platforms.
Sustainability initiatives are being implemented in many student housing facilities as a result of rising environmental awareness. These help minimize the environmental effect of housing developments by employing energy-efficient equipment, recycling initiatives, and renewable energy sources.
Enhanced facilities:
In order to draw students and give a better living environment, lodging companies are providing a variety of facilities. Fitness centers, study areas, common kitchens, and leisure areas are a few examples of amenities that support an active and balanced lifestyle.
The Prospects for Student Housing
Looking ahead, the US student housing market will develop further to satisfy the shifting demands and expectations of students. Future housing alternatives are likely to incorporate smart systems, eco-friendly practices, and improved community interaction due to technological improvements and an increasing focus on sustainability.
Furthermore, a review of health and safety procedures in student housing has been spurred by the COVID-19 epidemic. To safeguard students' safety in unpredictable times, institutions and housing providers are investing in better ventilation systems, improved cleaning procedures, and flexible cancellation policies.
Conclusion
In conclusion, there are difficulties for both students and housing providers as a result of the huge surge in demand for student housing in the US. However, the industry is adapting to suit the requirements of today's students through creative strategies including on-campus expansions, off-campus collaborations, purpose-built housing, and co-living spaces.
Student housing is well-positioned to offer a cozy and encouraging atmosphere for students pursuing their academic goals in the US by incorporating technology, sustainability measures, and improved facilities.
FAQ'S
How can students in the US locate reasonably priced housing close to their campus?
In order to find cheap housing, students can look at on-campus housing possibilities, collaborate with private housing providers, or think about purpose-built student housing.
What facilities are frequently provided in student housing in the US?
To improve the quality of student life, amenities may include fitness centers, study lounges, shared kitchens, and recreational areas.
How are US student housing facilities adjusting to COVID-19?
To prioritize the health and safety of students throughout the epidemic, housing providers are putting stronger ventilation systems, improved cleaning procedures, and flexible cancellation policies into place.
Sign up for our news alerts!
Did you enjoy this article? Then Don't miss the next one!
Recent Posts