English Test
Occupational English test - OET
Occupational English Test - OET
The OET test is an English language proficiency test, but unlike the other exams such as IELTS, TOEFL, or PTE, the OET test is developed specifically for people who are seeking jobs in the healthcare department.
This test is taken by students who have graduated with their medical degrees and are now willing to migrate abroad to the UK, USA, Australia, Dubai, or New Zealand to pursue their professional careers in the medical field.
The Occupational English Test (OET) in Pakistan is the top choice for medical students who have passed out from their respective colleges and are applying for jobs outside of Pakistan. The OET test in Pakistan is specifically aimed to test the English language skills of the candidate.
5 Years Work Permit of UK For Dentists

WHY OET?
A common area of confusion among students is why choose OET over other tests, such as the PTE or IELTS. Well, the OET test is only for medical students and is designed in such a manner that it would help them in increasing their English proficiency as well as learn to use the English language in medical scenarios that they will face on a daily basis.
Each part of the test is based on real-life situations, enabling the candidates to prepare and use the English language just like they would in medical institutes abroad such as hospitals and clinics.
Therefore, the OET test holds a two-fold benefit and this is why it is the most common choice for medical students in Pakistan.
The biggest advantage of OET in Pakistan is that every question is formulated using real healthcare scenarios. This helps the students prepare themselves for their professional careers all the while increasing their spoken English skills.
TYPES OF OET TEST IN PAKISTAN:
The OET is available in three different forms, each catering to the convenience of specific candidates. The three types of OET tests in Pakistan are:
OET Paper-based test
OET Computer test
OET at Home
The OET paper-based test is conducted at a specified venue. The reading, writing, and listening parts are to be handwritten on answer sheets and submitted to the present examiner.
The students who opt for the computer-based test have a choice of either:
Giving a computer-based exam at an exam center
Giving a computer-based exam at home
However, it is important to note that the Home based OET test is only allowed in countries where there is no OET test venue.

Who recognizes OET Test
OET test is widely accepted by many Governmental & Non Governmental organisations, including Universities & Immigration bodies, Health Care Boards and Councils. Some of the them are listed below
For a complete list of all bodies & Universities you can visit official website of OET.
TEST PATTERN:
The OET exam in Pakistan is formulated to assess four major English language skills of the candidate(s). Therefore, the exam is divided into 4 separate sections.
Listening
The listening section of the OET test has an approximate duration of 45 minutes. This includes listening to pre-recorded conversations and answering questions from them.
The recordings are usually medical lectures, patient consultations, or conversations between doctors. This is a generalized section and regardless of what medical field one belongs to, all candidates are provided with the same questions.
Reading
The reading section is once again a generalized section. This means that during the 60-minute time period, all candidates are provided with various texts which are to be read, understood, and then used to find answers to the given set of questions. These texts are also based on health/medical-related topics.
Writing
The writing section lasts for around 45 minutes. Unlike the Reading and listening section, the writing section of OET test in Pakistan is specific to each profession.
For example, a candidate with a dentistry degree would be given a separate test related to his/her field and a medicine student would be given the test of their own course. Usually, this section demands writing a letter.
The scenarios can be different where the examiner may ask to write a referral letter, a discharge letter, a patient advisory letter, and so on.
Speaking
The speaking section is the final stage of the OET test in Pakistan. The candidates are required to play the role of a medical professional with an interlocutor, who plays the role of a patient.
A medical scenario is put forward and the candidates have to advise the patient/client verbally using their Spoken English skills. This section is also specific to each profession where a dental graduate would be given a dental scenario, a medicine student would be given a scene of their profession, and so on.
The speaking section of OET test in Pakistan lasts for approximately 20 minutes.
FOR WHICH PROFESSIONS IS OET TEST AVAILABLE?
The OET test covers 12 healthcare professions. Each of them is listed below:
Dentistry
Dietetics
Medicine
Nursing
Occupational therapy
Optometry
Pharmacy
Physiotherapy
Podiatry
Radiography
Speech pathology
Veterinary Science
WHERE TO TAKE OET TEST IN PAKISTAN:
The best educational consultant in Pakistan is Edify group of companies. Edify group of companies has offices in Lahore, Multan, and Faisalabad. They provide the best education consultancy in Pakistan and are the pioneers in helping students study abroad along with continuing their professional careers in countries abroad.
For the best educational consultancy & preparation regarding the OET test in Pakistan, edify group of companies is the top choice. To Apply Now Click Here
To sign up for the OET test, students can contact edify group, the best educational consultant in Lahore, Faisalabad, and Multan.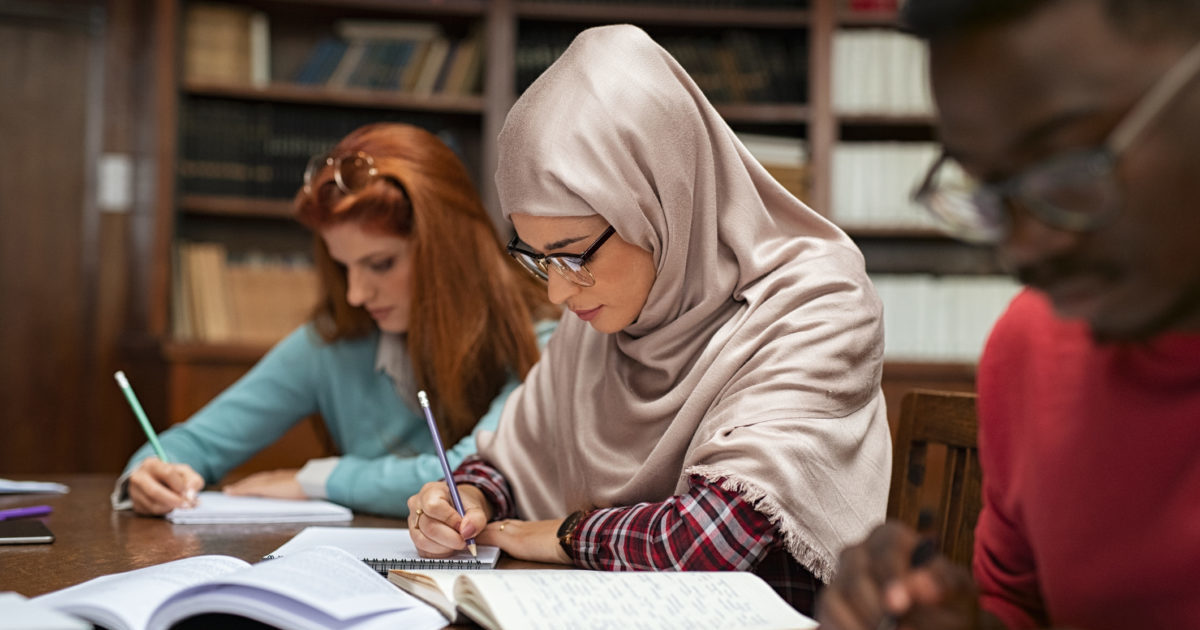 Facts: Do you know that Edify Group is the best IELTS Institute and academy in Faisalabad, Lahore & Multan.
Sign up for our news alerts!
Did you enjoy this article? Then Don't miss the next one!
Recent Posts