Courses And Programs
May 2024 intake in UK - Explore Courses, Ranking and Universities
Considering studying at a UK university in 2024? You might want to explore enrolling as part of the May intake.
That's right… You don't have to wait until September to kickstart your UK university studies.
You could commence your degree in the spring of 2024! We understand this might come as a surprise. However, there are numerous May intake universities in the UK.
Many esteemed UK higher education institutions provide three intake periods: September, January, and May.
And when you think about it, May is an opportune time to pursue further study in the UK. What could be better than beginning your degree with the summer ahead?
If you've missed the September start for your UK undergraduate or postgraduate degree this year, don't worry. Edify Group is here.
Our comprehensive guide to May intake universities in the UK covers university rankings, location, application procedure and deadlines, and details of the available courses. This way, you can make the best choice for you and your future success.
Why consider a May intake at a UK university in 2024?
You might wonder why you should consider enrolling in a May intake course in the UK in 2024.
After all, it's a less conventional choice than starting in the autumn or winter.
Yet May intake universities offer students two crucial advantages.
Advantages of May intake in UK
First, May is a less popular time to start courses than September or January, reducing competition at the admission stage.
Additionally, obtaining accommodation, funding, and scholarships can be easier too. This is because demand is lower in the spring and summer!
By choosing a May intake course, you will also have more time to prepare for your examinations. More freedom, more choice, more success.
What's not to like?
"Securing a place at your dream UK university could be easier if you opt for a May intake course in 2024."
Edify Group believes May intake courses are an excellent way to ensure your university experience meets your specific requirements.
For more about how Edify Group's experts can assist you on your journey to studying in the UK in 2024, look no further than our bespoke remote counseling service.
But do remember that not all UK universities and degree courses offer May intake as an option. So, it's crucial to ensure your preferred institution and study program are available if you want to start studying next spring. Choosing the right intake window will prevent a rushed application, too.
Top UK universities offering May intake in 2024
Although not all UK universities offer a May intake, there are many reputable institutions accepting international students to start studying in spring of 2024.
Below, we've collected our pick of the most prestigious UK university destinations with a May intake.
May intake universities in the UK
Coventry University
Intake: May intake
Courses: Accounting and finance, business, management, biomedical sciences, computer science, civil engineering, arts and humanities, photography, design, international relations, law, and more.
Ranking: #79 in the QS Europe University Rankings 2024 (Northern Europe). One of the top UK cities for student experience and affordability, according to the Guardian 2020-21 and the QS Rankings 2023. A top destination for international students: HESA's 2014/15-2018/19 studies placed Coventry University as first in the UK for international students' experience.
The University of Bedfordshire
Intake: May intake
Courses: BA, BSc, MSc, MBA and LLM courses in fields as diverse as data analytics and project management, sustainability and automotive engineering, international business law and human resources.
International ethos: 120 nationalities are represented amongst the university's staff and student body.
University of Central Lancashire
Intake: May intake courses at the postgraduate level.
Courses: Medicine (midwifery, nursing, medical education, international medical sciences), Management (MRes) and Business (MProf Elite Performance).
Ranking: The university has academic partnerships across the globe. First ever UK modern university to feature in the QS World University Rankings (2010), UCLAN is famed for developing cutting-edge degrees in fields such as forensic science and fashion.
University of Hull
Intake: May intake
Courses: Languages, chemistry, economics, theology, gender studies, marine sciences, social work… The list goes on!
Ranking: A top 20 university in the UK according to Times Higher Education, based on their analysis of the National Student Survey 2023.
Northumbria University
Intake: May intake
Courses: business, security, technology, logistics, marketing, big data, project management, tourism, AI, and more. Some BSc programs with a May intake are available at the London campus, all in computing.
Ranking: Awarded UK University of the Year 2022 by Times Higher Education. Choice of cities. Northumbria students benefit from studying in one of two bustling cities: Newcastle or the UK capital. Apply Now for 2024 Intakes. Get started to take guidance from an expert counsellor for FREE. Apply now
University of Roehampton
Intake: May 2024
Courses: Roehampton London offers an MBA, with or without a placement, plus a range of MSc courses (financial management, digital marketing, human resources, amongst others).
Ranking #1 modern university in London according to the 2022 Times Good University Guide. Picturesque parkland campus in southwest London, combining countryside idyll with all the capital attractions.
University of Kent:
Intake: May intake courses
Courses: Classics, politics, languages, history, journalism, electronics, education, etc.
Ranking: #39 in the UK, the University of Kent was rated in the top 25% of Higher Education Institutions worldwide (QS World University Rankings 2024). More than 150 nationalities are represented in the Kent student body, making the university a thriving global hub.
It's time to consider applying to these May intake universities in the UK! Read on for Edify Group's tips on meeting the application deadlines for your May intake course 2024.
What are the deadlines for the May intake in the UK?
Choosing to study in the UK is a significant life decision.
The May intake might seem a long way away right now. But it's helpful to start preparing your application well in advance. After all, international students have specific milestones to meet and deadlines to consider.
Can I apply for May intake at UK universities?
Yes. Lots of UK institutions have degree courses starting in the springtime. For a list of our top picks, just scroll up.
And if there's somewhere we haven't covered, we would advise checking on the university's website to be on the safe side.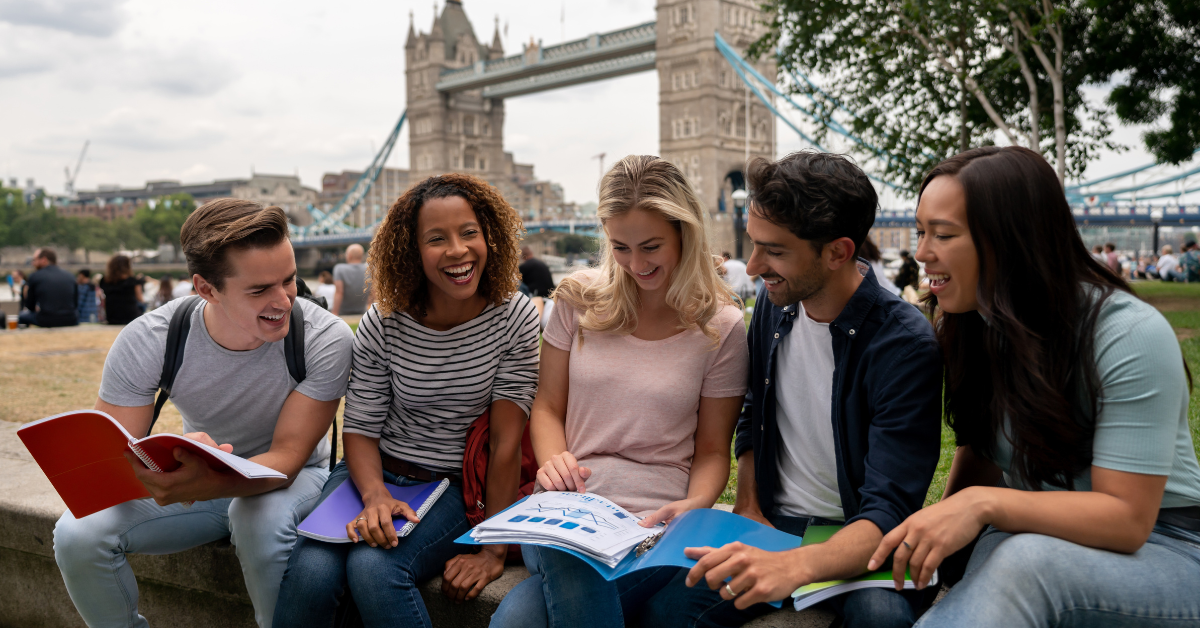 Which universities in the UK will have a May intake in 2024?
Coventry, UCLAN, Northumbria, Roehampton, Kent, Hull, and Bedfordshire have May intakes in 2024. These institutions are described in detail in our guide (above).
But, there are others. UK universities such as Dundee or Bangor offering a May intake for specific courses, such as nursing.
What are the benefits of enrolling as part of the May intake?
Starting a UK university in May has many advantages. Places on courses can be less competitive.
And, your studies can be delivered more flexibly and with more breathing room for preparing for examinations, for example.
Is starting university in May good for international students?
Definitely. Coming to UK in May is great for international students. Accommodation can be easier to find, due to reduced demand.
What's more, the weather is bound to be better than if you start in September (let alone January!).
What is the deadline for the May 2024 intake in the UK?
Typically, you'll want to have your application submitted by February or March to give you sufficient time to plan your arrival.
If you need a visa, applying sooner rather than later is always a good idea. Technically speaking, some universities will close applications for the May 2024 intake as late as April 2024.
Which London universities offer a May intake?
Edify Group's top pick in London is Roehampton, nestled southwest of the city in glorious greenery.
Brunel University in London is another great option, offering May intake postgraduate courses.
Why the May intake at UK universities is an excellent choice for international students?
The May intake at UK universities in 2024 presents unique advantages for international students.
While not all universities offer a May intake, those that do provide a wide range of courses and exciting prospects for academic growth.
They're less competitive, more flexible, and potentially more convenient.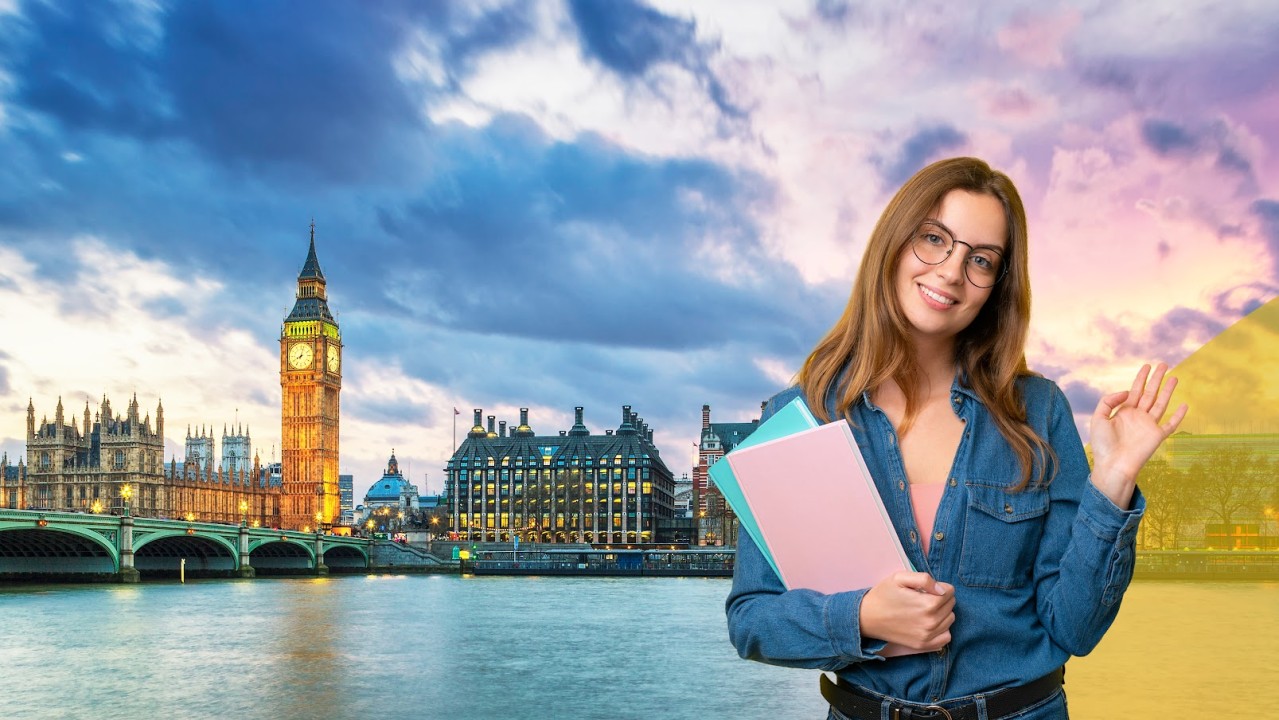 Edify Group is your one-stop shop for all your study abroad needs. From university selections to course requirements, we've covered you for the May 2024 intake in UK.
Why put off your dreams? Secure your future in the UK today.
Sign up for our news alerts!
Did you enjoy this article? Then Don't miss the next one!
Recent Posts