English Test
IELTS Preparation books
Introduction
Do you want to study, work, or move to an English-speaking country? If this is the case, you may be asked to complete the International English Language Testing System (IELTS) exam, which is a worldwide recognized standardized test of English language ability. While taking this exam might be intimidating, there are a number of IELTS preparation materials available to assist you to prepare.
In this article, we will look at the advantages of utilizing an IELTS preparation book, analyze the best books on the market, and offer advice on how to choose the best book for your specific needs. You can feel secure and prepared for the IELTS exam if you use an efficient IELTS preparation book.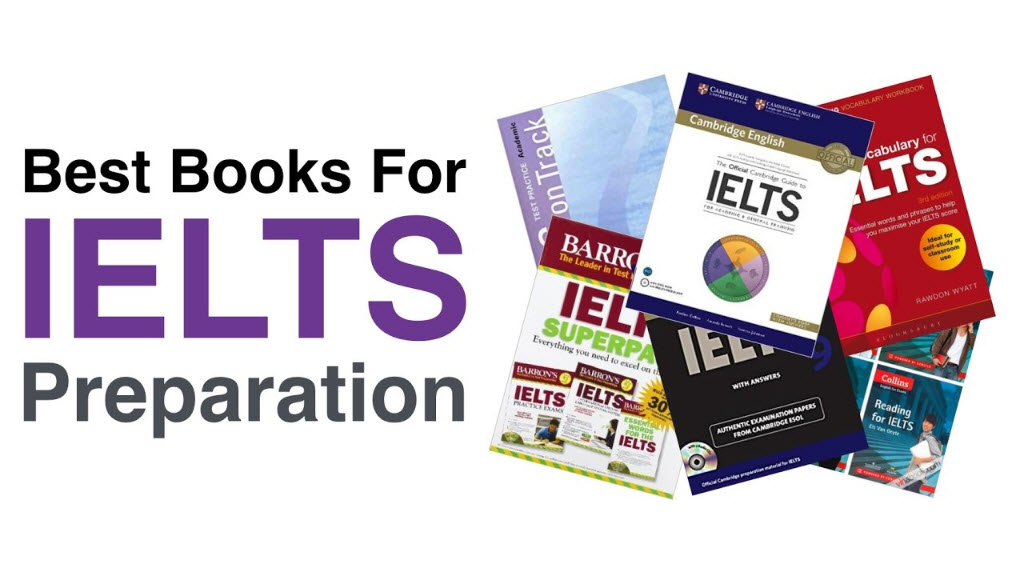 IELTS Preparation books
Preparation for the International English Language Testing System (IELTS) test can be difficult, especially for non-native English speakers. But, with the correct resources and instruments, it is feasible to earn a good exam score and bring up an infinite number of educational and professional prospects overseas. A book prepared expressly for IELTS preparation is one such item that may be quite beneficial.
Advantages of Having IELTS Preparation books
IELTS prep materials are available in a range of media, ranging from traditional printed textbooks to online-based audiobooks. These are usually meant to cover all four components of the IELTS exam: listening, reading, writing, and speaking. These publications devote adequate emphasis to each component, including practice activities, example questions, and useful success tips and methods.
The degree of information and depth of cover provided by an IELTS preparation book is one of the main advantages. These publications are intended to offer a detailed overview of the test, including everything from the sorts of questions presented to the scoring method employed by examiners. They also usually provide thorough discussions of terminology and grammar, which may be very helpful for non-native people who are having difficulty with specific areas of the English language.
Another benefit of utilizing an IELTS preparation book is the degree of freedom it provides. Unlike typical classroom-based courses, these books can be utilized anywhere at any time and at your own speed. This implies that students may study whenever it is convenient for them, whether it is before sunrise, after dark, or during their work lunch break. Furthermore, many IELTS preparation books include online materials, like audio recordings, that may be accessed from any computer with an internet connection.
Top IELTS Preparation Books
The Official Cambridge Guide to IELTS
"The Official Cambridge Guide to IELTS," widely regarded as one of the greatest tools for IELTS preparation, is one famous IELTS preparation book. Cambridge University Press, one of the main producers of English language learning resources, has released the book. It includes practice activities, sample questions, and extensive explanations of important grammatical and vocabulary topics. It covers all four aspects of the IELTS exam.
There are additional online resources, like as audio recordings for the Listening segment and practice tests for every section of the exam, to go along with the book. These materials are especially beneficial for students who wish to practice their abilities in a more dynamic and engaging environment.
Barron's IELTS Superpack
"Barron's IELTS Superpack" is another highly recognized IELTS preparation book. This comprehensive collection has four independent booklets, each covering a different topic of the test. "Barron's IELTS," which provides a comprehensive overview of the exam, "IELTS Practice Exams with MP3 CD," which includes six full-length practice exams, "IELTS Strategies and Tips," which offers good information and approaches for each portion of the exam, and "IELTS Essential Words," which covers a most commonly used vocabulary on the exam.
The Superpack also involves internet materials, such as audio recordings and extra practice exams, that can be downloaded from any location that has access to the internet. As a result, it is a very flexible and handy alternative for students who wish to study for the IELTS exam at their own speed and on their own schedule.
In contrast to these widely published books, there are other free IELTS preparation tools available online. They include webpages, blog posts, and even YouTube channels that provide test preparation advice, methods, and practice tasks. While free materials may not be as extensive as commercial publications, they might serve as an excellent alternative to more traditional methods of preparation.
Things to keep in mind when selecting IELTS Preparation Book
While choosing an IELTS preparation book, keep your own needs and preferences in mind. Certain books may be more suited to pupils with a specific learning style, whilst some might be better suited to individuals who want further advice on specific aspects of the test. It is also crucial to examine your level of English skill, since some texts may be better appropriate for advanced or intermediate learners.
A Note to Self while Preparing for IELTS
It is also important to note that, while IELTS study materials can be a useful tool for exam prep, they should not be depended on alone. Students should participate in frequent practice and immersion in the English language in order to acquire a good IELTS score, whether through interaction with native speakers, perusing English language materials, or viewing English-language television shows and movies.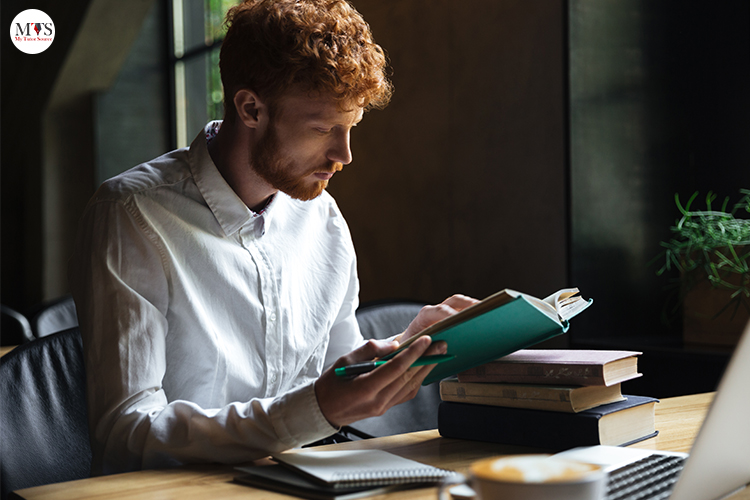 Conclusion
Overall, an IELTS preparation book may be a great resource for individuals aiming for a high exam score. These books, therefore, provide an effective and practical approach to studying for the IELTS exam, with complete coverage of all four areas of the exam, full descriptions of words and grammar, and flexible learning choices. You may be well on your way to attaining success on the IELTS exam and bringing up a world of prospects for study and career abroad by picking the proper book for your unique needs and combining it with frequent practice and exposure to the English language.
Thanks for Reading Edify Group of Companies article on "Books for IELTS preparation" if you want to get more insights on IELTS or PTE, you can contact Edify Group of Companies. Edify is the official platinum member of British Council IELTS and contains an honor of being the highest contributor of IELTS in the region.
Contact us to book your IELTS test
Sign up for our news alerts!
Did you enjoy this article? Then Don't miss the next one!
Recent Posts