Universities
How to Apply in Canada as an International student
It may be a thrilling and transformative experience to apply to study abroad in Canada. Canada is renowned for having a top-notch educational system, a diverse population, and a friendly atmosphere for international students. This article will walk you through the stages and requirements for submitting an application to study in Canada as an international student.
Choose the University or Course
The very first step in submitting an application to study in Canada is to look into and select a college or university that offers the degree of study you want to pursue. To identify Canadian colleges and universities that offer your program of study, Well it is humble advice to get in touch with a professional student counselor to know the authentic details of the course and University, the student counselor can guide you better.
Book an appointment with best study abroad consultants
Secondly, It is crucial to take into account elements like location, tuition costs, the availability of bursaries and scholarships, and the caliber of education while investigating universities and schools. Also, take into account the cost of living in the town where the institution is located.
Here's the list of top cities in Canada for International Students
Toronto
Montreal
Vancouver
Ottawa
Quebec City
Calgary
Edmonton
Winnipeg
Victoria
Meet the admission requirement
Each Canadian college and university has its own set of prerequisites for entrance. You must, however, fulfil certain prerequisites as an international student, such as:
Submitting any school or prior post-secondary institution's official academic transcripts.
Submitting language test results in order to meet the minimum language requirements. The TOEFL and IELTS are the two most widely approved language exams.
Submitting a personal essay or statement of purpose outlining your motivations for enrolling in the program and your professional aspirations.
Submitting letters of recommendation from colleagues or friends in the field.
Providing a résumé or CV that details your education and experience.
Paying a fee for an application.
It's vital to remember that certain schools could have extra entrance criteria, such as portfolios or interviews. Verify the precise prerequisites for your program of study with the university or college.
Applying for a Student Permit
You must submit an application for a study permit once you have been admitted to a Canadian institution or university. A study permit is a legal document that the Canadian government issues to allow foreign students to study there.
You will require the following in order to submit an application for a study permit:
A letter of acceptance from a Canadian institution or university.
Evidence of sufficient income for tuition and living expenses.
A valid ID such as a passport or visa.
Outcomes of language tests
Outcomes of a medical checkup (if required)
Police identification (if required)
Suggested Read: Top 10 Popular Courses In Canada For International Students
What is the percentage required for Canada study Visa?
This question seems to be vital for international students here's a simple answer to this skepticism.
There is no set minimum percentage for the Canada student visa. To study in Canada, however, international students must first complete certain eligibility requirements.
A foreign student who wants to study in Canada must meet the following requirements:
Have received acceptance at a Canadian designated learning institution (DLI).
Substantiate your ability to pay your tuition and living costs in Canada.
Be in excellent health and have a zero criminal record.
Persuade the immigration official that they will depart Canada when their permitted stay is over.
Depending on the medium of instruction for the program they are enrolling in, overseas students may additionally be required to show proof of English or French language ability in addition to these criteria.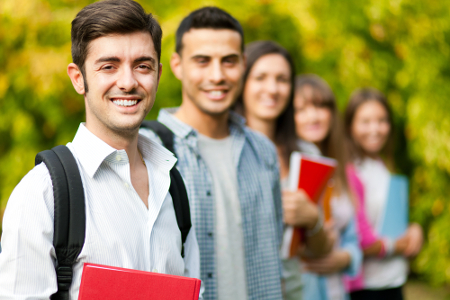 Conclusion
With good reason, Canada is a popular choice for overseas students looking to pursue higher education. The nation provides a friendly atmosphere, a good level of life, and a top-notch educational system. This article will examine what it's like for foreign students to live in Canada.
Apply for a Canada study Visa from Pakistan with the help of Edify Group of Companies. Edify Group of Companies has a success rate of 95% and We have branches in Lahore, Multan, and Faisalabad.
Sign up for our news alerts!
Did you enjoy this article? Then Don't miss the next one!
Recent Posts