Universities
Discovering excellence at Asia Pacific University: A guide to studying in Malaysia
Study in Asia Pacific University in Malaysia: Courses and Ranking
the Asia Pacific University is located in the serene location of Malaysia, it is also known as APU. It is a private university considered one of the highest-rated universities in Malaysia for international students. Also considered a competitive university because of its ranking and student ratio. It is not wrong to say that it gives a tough target to other private universities.
Asia Pacific University in Malaysia is an acclaimed higher education institution that has earned a stellar reputation as a center of excellence for students from around the globe. With its main campus centrally located in Kuala Lumpur, students have quick and easy access to the capital's bustling city life, one filled with culture, history, and diversity.
At the same time, Malaysia fosters top-notch academic potential among its students because of its high-quality teaching methods and well-rounded curriculum. Asia Pacific University further instills international exposure among its pupils by creating both physical and technological connections with leading universities worldwide. These many features make it a premier destination for learning among its peers in the region.
FACT: Asia Pacific University is the first university in Malaysia to receive five stars plus QS ranking.
Ranking of Asia Pacific University
APU achieved a fantastic accomplishment as it was ranked 37th in the Best Young Universities in Asia ranking by Times Higher Education. This achievement reflects APU's continued pursuit of excellence in educational standards, student experiences, and academic research.
Beyond that, this placement among Asia's top universities is a strong testament to its impact on both regional and global contexts. To date, APU continues to maintain its upward trajectory towards greater heights with years of accomplishments fitting for such a world-class institution.
Recommended Read: Monash University (Top University in Australia)
APU Courses for International Students
Asia Pacific University of Technology and Innovation (APU) in Malaysia is an industry-oriented research-led university, offering a wide variety of courses. From information technology to business and finance, international hospitality and tourism management, mass communication, multimedia design and animation, biotechnology, and engineering studies, APU has something to offer everyone.
Moreover, the lecturers are highly experienced professionals in their fields who engage students with the best practices in teaching methods to ensure they are well-prepared when they enter the workforce.
The APU also seeks to build a culture of creativity among its students by creating an environment where collaboration between disciplines can thrive. All these factors make APU the ideal university for anyone looking for a great learning experience in Malaysia.
Game development, technology, and computing. Information technology BSc (Hons) with a specialization in cloud engineering.
· Business and management
· Marketing and tourism
· Design and Advertising
· Animation and visuals
· Engineering
· Accounting and Banking
· Financial and Actuarial
· International relations
· Psychology and the media
APU is best known for its information and technology degree and courses. To know more about APU, you can contact Edify Group of Companies, they are well-versed in study counseling. Contact the counselors now to know more about the different courses offered by APU for international students.
Student life at Asia Pacific University of Technology and Innovation
the student life at APU is very calm and serene, which Is why it Is considered to be one of the most comfortable universities in Malaysia to study in, they have student representatives, clubs, and councils as well such as SARC.
SARC is responsible to host at least five events per month that engage students from all around the campus and from all different departments and courses. This event covers the whole university and everybody gets the chance to meet and greet each other from all over the university.
SARC also represents the interest of students and the clubs and it highly takes part in the advisory board.
FACT: APU is ranked #240 in Asia University Ranking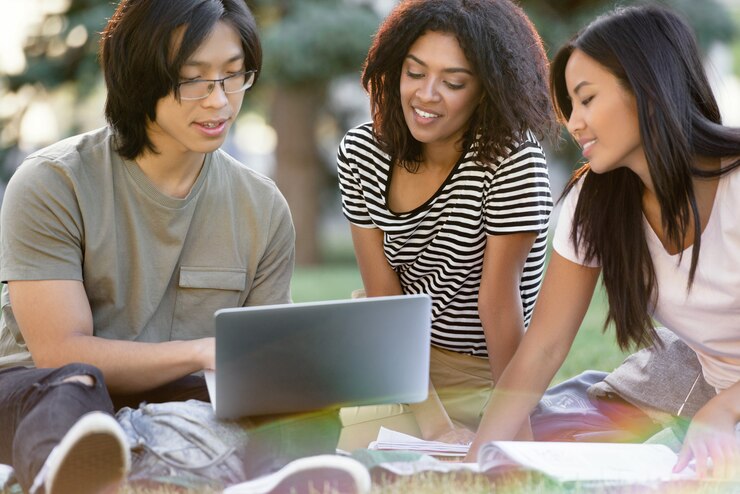 Location and Campus of APU
APU is located in the hub of Kuala Lumpur, the campus is easily accessible by public transportation and offers an amazing view of the city skyline from the top of its building, the university's sprawling facilities include modern-lecture halls, state-of-the-art, and high-tech laboratories., an impressive library complex and a variety of recreational activities.
APU is renowned for its high-quality teaching and research in all areas of study. APU is a welcoming and friendly place for international students, with plenty of support available to help them succeed. With APU's multicultural environment, international students can quickly build strong relationships with the local community and explore Malaysian culture.
APU provides students with many opportunities to gain valuable experience that will be useful in their future careers. With its excellent facilities, high-quality education, and vibrant learning environment, APU is an ideal choice for international students looking to get the most out of their studies abroad. It also gives you an insight into Malaysia.
To apply to this university, you can contact Asia Pacific University of technology and innovation agents in Pakistan, Apply Now.
Do you want to know more about APU? contact Edify Group of Companies. Contact Now!
Asia Pacific University Facilities for International Students
In order to ensure that you have a successful experience, it's important to understand some key concepts related to your study abroad program. This includes understanding the types of facilities available for international students at Asia Pacific University and what those facilities offer.
In many countries, there are dedicated facilities that cater exclusively to international students. These range from hostels and dorms to apartment buildings and even private student housing. It's important to research the kind of accommodation that is available in the country you're studying in to ensure that it meets your individual needs.
Asia Pacific University offers all these facilities which include, housing, accommodation, Halal food facilities, and much more.
In addition, Asia Pacific University offers specific services and resources for international students. These may include language classes to help you improve your language skills, and access to sports facilities, library resources, and health services. APU make sure that you have access to all these Facilities.
Edify Group of Companies is the best Educational, study abroad, and immigration consultant in Pakistan. If you want to study or immigrate to Europe or Malaysia you can contact Edify Group of Companies.
Edify will help you out with choosing the best university in Malaysia as well as looking after all your visa process and ending on finding the most economical ticket for you. We are the number one consultancy firm in Pakistan.
Edify Group of Companies has branches in the main cities of Pakistan, you can come to visit us in our office or you can apply online. Our services are 24/7 available for you. Our branches are located in Lahore, Multan, and Faisalabad.
Sign up for our news alerts!
Did you enjoy this article? Then Don't miss the next one!
Recent Posts