Immigration
Canada sees growth in population in 2022 due to immigration
Short on time? Here are the highlights
The major engine of Canada's population growth during the last decade has been a large rise in immigration.
The influx of immigrants has benefited Canada's economy, property market, and social dimension.
Notwithstanding hurdles, the Canadian government has set in place measures to aid newcomers' assimilation and assure their smooth incorporation into Canadian society.
The News
The major engine of Canada's population growth during the last decade has been a large rise in immigration. According to the most recent Statistics Canada data, Canada's population reached 38.1 million as of July 2022, a rise of 1.6 million from 2018. While the country will continue to welcome immigrants from all over the world, one of the most crucial reasons driving this expansion has been an increase in immigration.
Statics
Statistics show that Canada accepted 284,387 new permanent citizens in 2021, the most in any given year of the country's history. This represents an increase of over 221,437 in 2019 and 153,654 in 2015. The vast majority of these newcomers are all from India, China, the Philippines, Nigeria, and Pakistan. To address the country's demographic difficulties, the Canadian government has set a target of accepting 1.2 million immigrants between 2021 and 2023.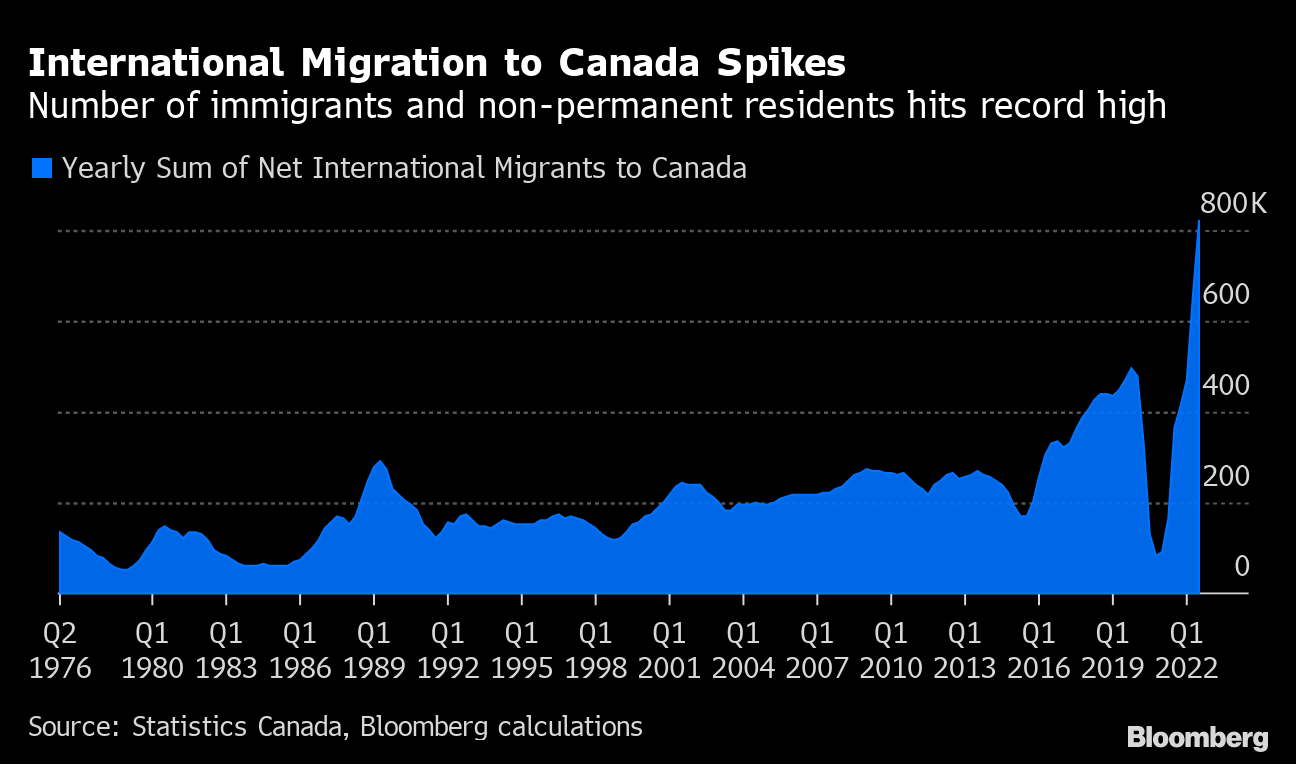 Reasons for High immigrants in Canada
For years, officials have been concerned about Canada's older workforce and low birth rates. During the 1970s, the nation's fertility rate fell short of the replacement level of 2.1. As a result, immigration has played a critical role in propelling Canada's economic growth.
Immigrants bring talent, knowledge, and creativity to Canada, allowing the country to maintain its global competitiveness. They additionally add to Canada's fabric of society by increasing cultural variety and social harmony.
The Surge of Immigration in Canada
The spike in immigrants has also benefited Canada's real estate sector, with increased demand for houses and rental properties. According to the Canadian Real Estate Association, the average cost of a Canadian home in January 2022 was $716,828 (up 24.1% over the previous year). Demand for homes has increased building activity, which has resulted in job creation and economic growth.
The boom in immigration, however, hasn't been without its obstacles. The integration of immigrants into Canadian society is a source of worry, with some immigrants finding a job and social inclusion hurdles. The COVID-19 epidemic has also caused disruptions in migratory routes, with frontier restrictions and travel restrictions affecting people's movements.
The Canadian government has taken several steps to address these issues, including providing newcomer support services, improving acknowledgment of foreign qualifications, and going to invest in language training programs. In addition, the government has created a new path to permanent resident status for vital employees and worldwide graduates who worked in Canada during the epidemic.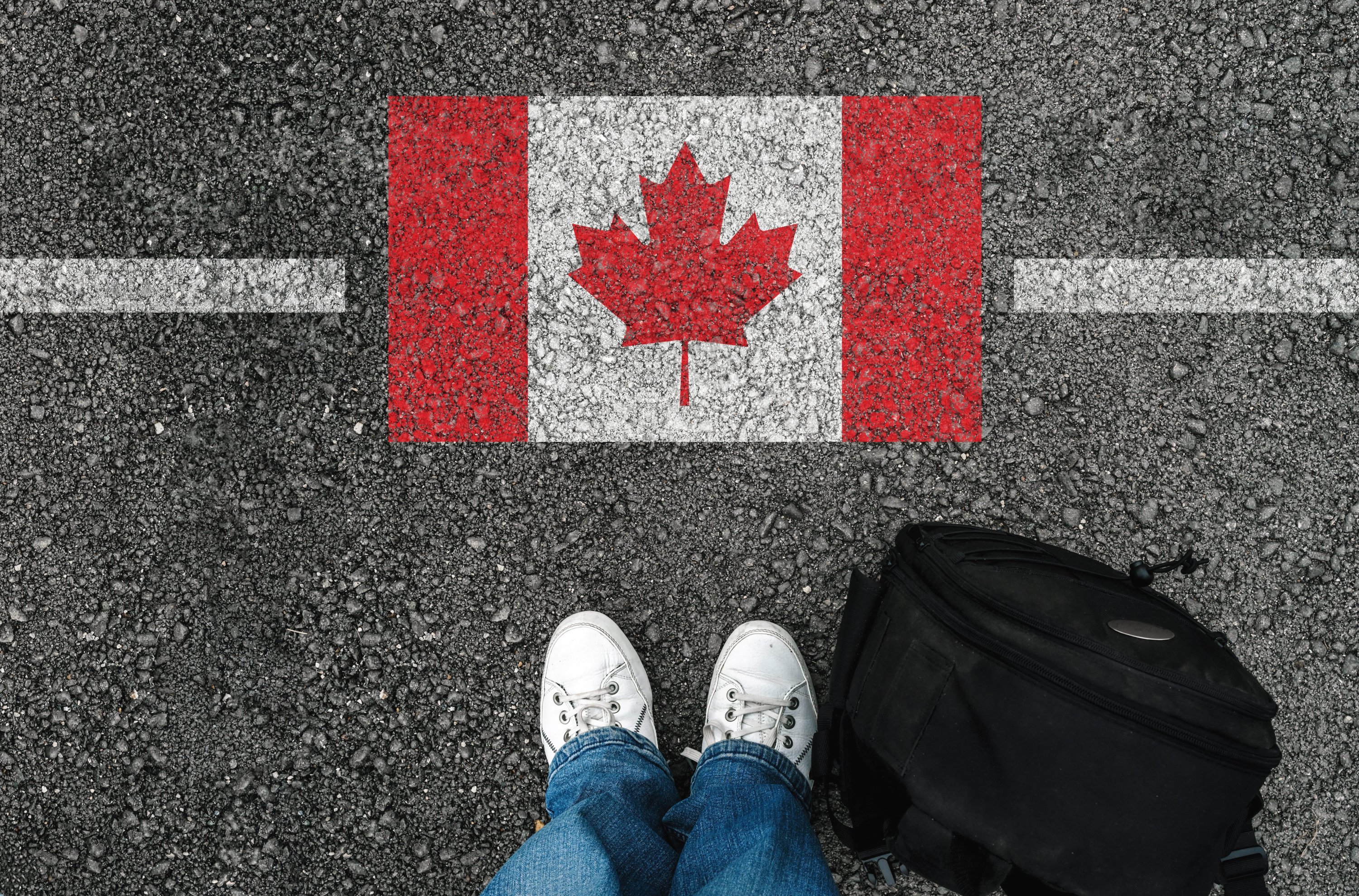 Keep Reading:
Many Canadians have welcomed the increase in immigration, with a recent Environics Institute study revealing that 68% of Canadians feel immigration has a beneficial influence on the country. Yet, there has been considerable anti-immigrant sentiment, with certain organizations lobbying for more stringent immigration rules.
Conclusion
To summarize, Canada's population has increased dramatically as a result of a rise in immigration, becoming a vital engine of a country's advancement in both economy and society. The government's dedication to accepting immigrants has helped The country maintain its global competitiveness while also increasing the country's cultural variety. While there are always obstacles, the Current immigration system has proven its capacity to adapt and change, ensuring that newcomers may effectively integrate into Canadian culture.
Sign up for our news alerts!
Did you enjoy this article? Then Don't miss the next one!
Recent Posts