Education
Australian Award Scholarship for Pakistani students 2023-2024
Short on time? Here are the highlights
The Australian Award Scholarship for Pakistani students is currently active. Apply as soon as possible.
The Australian Award scholarship is fully funded.
Students can choose a course of their choice and it can be both undergraduate and postgraduate.
List of universities that are providing Australian Award Scholarship.
What is the Australian Award Scholarship?
The Australian Awards Scholarship is a prominent scholarship program that allows Pakistani students to study at some of the world's most elite institutions in Australia. The scholarship program aims to strengthen connections between Australia and Pakistan by funding Pakistani students' studies in areas essential to Pakistan's development.
The scholarship program is available to Pakistani students interested in pursuing undergraduate or postgraduate studies in a variety of sectors like farming, health, health, energy, water, governance, and many more. The scholarship covers college tuition, travel costs, and a monthly stipend for the course of the project.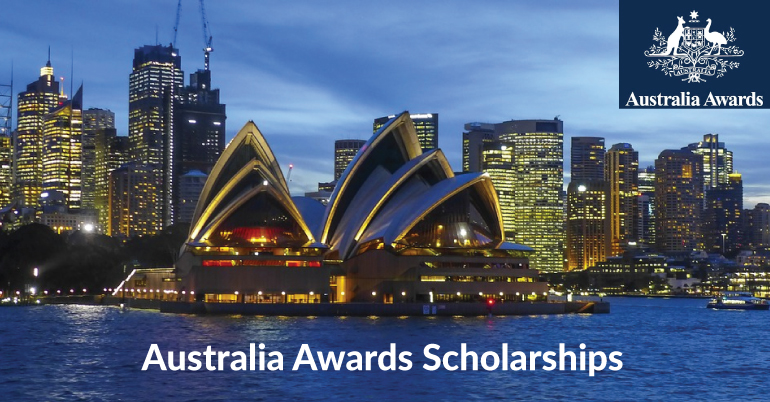 How to be eligible for an Australian Award scholarship as a Pakistani student?
To be eligible for the scholarship, Pakistani students must fulfill particular criteria such as academic achievement, English proficiency, and just a commitment to trying to promote development in Pakistan. Candidates must have a least 16 years of schooling and two years of employment in their chosen field of study.
Competitive
Please note that the application form for the Australian Awards Scholarship for Pakistani students 2023-2024 is extremely competitive. Applicants are picked for their educational accomplishments, employment experience, and capacity to add to Pakistan's growth. The selection process comprises a comprehensive application assessment involving academic credentials, employment experience, and English language skills.
Recommended Read: Cheapest University Options In Australia After BSCS
Documents required for Australian Award Scholarship for Pakistani students
To apply for the scholarship, candidates must provide several files to prove their suitability and worthiness for the program. The list of papers needed for the Australian Awards Scholarship is as follows:
Completed Application form: Candidates have to fill out the online application for the scholarship program, which can be found on the main site of the program.
Academic Transcript: Candidates have to provide their dataset including from across all higher education institutions they have did attend, such as high school as well as college. These transcripts should be certified copies of the original documents.
English language Test: Applicants must provide the results of a recognized English language test, such as IELTS or TOEFL, to demonstrate their English language proficiency.
CV: Candidates are required to provide a CV that illustrates their education level, job experience, as well as any relevant accomplishments or skills. Applicants must submit documentation confirming their work experience in their field of study, including the length and nature of their employment.
Work Experience: Candidates must submit two letters of recommendation from academics or professional sources who may testify to their intellectual and personal characteristics.
Research Proposal (Only for Ph.D.): Ph.D. candidates should provide a research proposal outlining the planned study subject and methods.
Statement of Purpose: Candidates are required to provide a statement of purpose that explains why they are applying for the award and what their future professional ambitions are.
Letters of recommendation: Two letters of recommendation are required (one from academic background) and (one from professional background).
Passport: Candidates must have a travel document that is valid for the length of their time in Australia
It is vital to note that these papers may differ based on the scholarship program's unique requirements and the college or institution where the candidate plans to attend.
As a result, candidates should thoroughly consider the application requirements and criteria before completing their application.
List of institutes that are providing Australian Award Scholarships 2023-2024
Here's the list of some institutes that are providing Australian Award scholarships for 2023-2024.
Australian National University
Curtin University
Griffith University
James Cook University
La Trobe University
Monash University
Murdoch University
Queensland University of Technology
RMIT university
Swinburn University of Technology
The University of Adelaide
The University of Melbourne
The University of New South Wales
The University of Queensland
The University of Sydney
The University of Western Australia
The University of Canberra
University of South Australia
University of Tasmania
The University of Technology Sydney
It should be noted that this list is not complete and that the individual colleges and institutes that provide the Australian Awards Scholarship can fluctuate from one year to the next.
As a result, candidates should thoroughly research the fellowship program's website as well as the unique requirements and qualifying criteria for each college before sending their application.
Eligibility Criteria for Australian Award scholarship for Pakistani students
Applicants must satisfy the following criteria to be eligible for such Australian Awards Scholarship 2023 Pakistan:
Pakistani citizenship: Candidates must be Pakistani nationals with no Australian citizenship or residency permit.
Age: Candidates must be between the ages of 18 and 45 at the time they submit their applications.
Academic requirements: Candidates must have gone through at least 16 years of school and have an's degree or similar with a GPA of 2.50 out of 4.00.
Work experience: Candidates must have at least two years of relevant work experience. This job experience ought to be relevant to an applicant's intended field of study and have to have been accomplished after their bachelor's degree is completed.
Health criteria: Candidates must fulfill the Australian Government's health requirements. This involves submitting proof of excellent health and, if necessary, undertaking a medical checkup.
Commitment to return to Pakistan: Candidates must demonstrate a strong dedication to coming to Pakistan after having completed their education in Australia and contributing their skills and expertise to the development of Pakistan.
How to Apply?
If you want to apply to Australian National University, you can contact Edify Group of Companies.
We will help you out with consultation to file for a visa or to verify documents. Edify will be at your back. Thanks for reading our article today on Australian Award Scholarship for Pakistani students 2023-2024.
Sign up for our news alerts!
Did you enjoy this article? Then Don't miss the next one!
Recent Posts